How to overcome post-moving depression
It doesn't matter how mentally stable and generally happy you are – relocation could break you. Even the happiest people find themselves dealing with post-moving blues that are seriously impairing the overall quality of their lives. That's why whether you are moving to Idaho, Illinois, or Indiana, it would be best to learn some tricks that can help you overcome post-moving depression. Staying mentally healthy after your move is just as important as watching over your physical wellbeing.
A few ways to overcome post-moving depression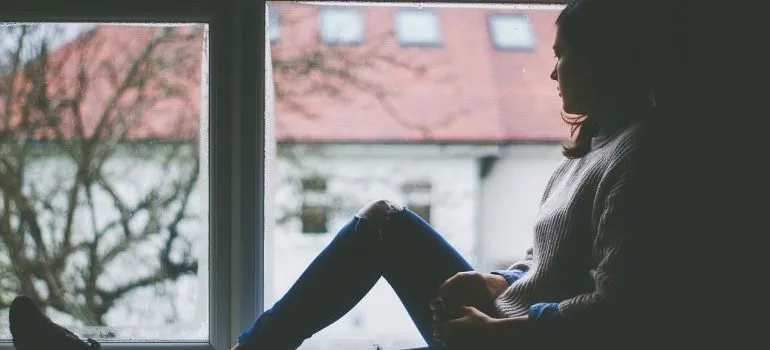 For starters, you should keep in mind the fact that we all function differently. Something that will work for one person might not work for you, and that doesn't make you strange. It only makes you human. That's precisely why our Idaho movers will give you a few different suggestions which you are more than welcome to apply in your life post-relocation.
Explore your new surroundings
You can rest assured that your new environment will be just as beautiful and interesting as your old one – you just have to get used to it. But you can't get to know your new surroundings by being cooped up in your new home, can you? One of the best ways to combat post-moving depression is by venturing out and simply seeing what's there. So make it your mission to get out of the house as soon as your long distance movers Boise drop you off and you get some rest.
Most importantly, try to look for places and activities that seem interesting. Perhaps you like taking lessons in some foreign language or you love to go dancing. Then search for the places where you can enjoy your hobbies, thus killing two birds with one stone. Namely, one of the worst things you can do after moving is keeping yourself away from the things that you love just because you don't know anyone in your new city or town. That brings us to the next point of order.
Meet new people
Meeting new people after your move is just as important as nurturing old friendships. Luckily, we live in the 21st century where you have tools such as Skype and Facetime at your disposal, making it easy to stay connected with your loved ones at all times. However, all the screen time that you can get can't possibly replace face-to-face communication. That's why you need to work on overcoming post-moving depression by meeting new people in your city. Making just one friend will give you someone to talk to whenever you have a problem or are feeling down, which will make your life so much easier.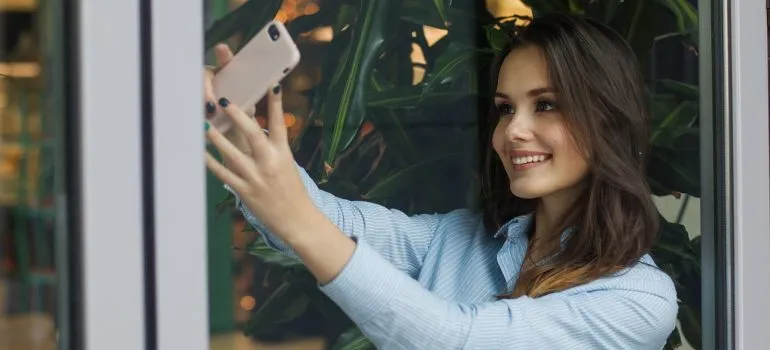 If you want to meet like-minded people, then we suggest you hang out in places that interest you. For example, if you are a bookworm, you could join a book club or attend poetry reading events. You never know – if you have relocated as a single person, you might even meet your furniture partner that way.
Furthermore, you can always organize a housewarming party or a barbecue for the people in your neighborhood. That's probably one of the best things to do if you want to meet a lot of new people quickly. Besides, these will be the people you are going to see on a daily basis, so nurturing good relationships with them is vital. Set a date, buy some cold refreshments, order some good food, and extend the invitations. You'll feel right at home after you start exchanging greetings with your neighbors.
Make your new home cozy
There is a huge difference between the notion of a house and a home. Your home is a place where you feel comfortable and relaxed, while a house is just a regular property. In order to make your new house feel like home, you will have some work in front of you. Start by personalizing the space and making it feel cozy and welcoming. We always suggest that you decorate your new home with precious paintings and picture frames that were gracing the walls of your previous home. Moreover, you should work on adding personal touches, such as colorful pillows and scented candles, as that will do wonders when it comes to helping you have a pleasant evening at home.
So when should you start working on your home? Well, if you want to overcome post-moving depression or, better yet, prevent it, we suggest you start right away. Once Boise interstate movers drop you off at your new home, you can take a day or two of rest, and then start unpacking. Post-moving depression could creep in rather quickly, which is why it's better to get to work before it comes.
Join a support group in order to overcome post-moving depression
Sometimes, you might not be able to overcome post-relocation depression on your own. There is no shame in admitting that you can't do something on your own. Once you realize that you are going to need more help than what you can give yourself, it's high time for you to seek some assistance. You can always have a conversation with a professional or join a support group. Any action you decide to take will be the right one as long as you are doing something good for your mental health.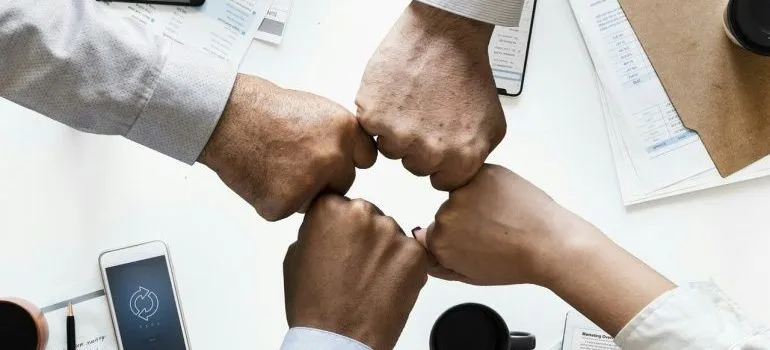 Finally, you should know that post-moving depression is a common thing that affects most people. So you shouldn't feel like a failure because you aren't as happy as you thought you would be after your long-distance, interstate, or international relocation. What you should do is apply some of the solutions that should help you overcome post-moving depression. You can be certain that you will go back to your old self soon enough. Just remember that everyone has their own pace, so don't try to rush the situation.

Everyone from the packers to the movers were awesome! They were all very professional and showed up when they were supposed to. would definitely use them again.
Let our team put together a comprehensive moving plan for you. Complete our simple free quote form or contact us at 1-208-375-0961.