Moving from Nampa to Boise 101
Many people think that moving from one place to another must be challenging. The truth is that it doesn't have to be that way. By getting informed about this process and learning a couple of tips, you will manage to relocate with ease. This is exactly what we can help you with. In this guide of ours, you will learn how to make moving from Nampa to Boise simpler, faster, and problem-free. So, if this sounds like something you would like to know, make sure to keep reading!
Here's what you need to know about moving to Boise
Over the past few years, a lot of people have decided to start a new chapter right in this city. Living in Boise comes with many benefits and that is why moving companies Boise have a lot of business all year long.
Boise is a great place for young families or people who want to start their own business. Crime rates are low, neighborhoods are safe, and living costs are really low. The entire area has a lot to offer. If you are a nature lover, you will enjoy hiking and exploring the surroundings after moving from Nampa to Boise ID. Since there are so many things you can do in this city, you will never be bored. There's something for everyone.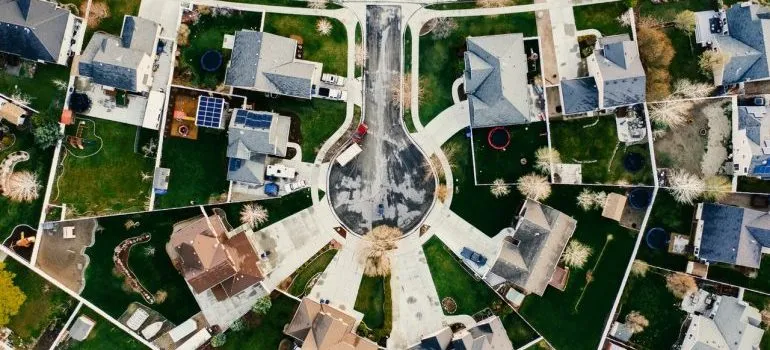 The fact that Boise is such a lovely place will help you adjust to the change much faster. The people here are really friendly and they can help you cope with the transition. Locals can help you a lot. They can tell you where the closest grocery stores and the best restaurants are. Not to mention that only locals can tell you where you can look for Boise's hidden gems.
Are Nampa and Boise that much different?
Those who are planning to move to another city should compare it with the one where they are currently residing in. This is an important step because it can tell you a lot about your new home. Start by learning about living costs, housing costs, the unemployment rate, and job opportunities.
If you were to compare Nampa and Boise, you would see that Boise is slightly more expensive than Nampa. This means that you will need to plan your relocation budget carefully and look for ways of boosting your income before the big move. You can even earn a few bucks before the move by selling some of your items. For example, if you have undamaged items that you don't need anymore, simply put them on sale online and wait for someone to buy them. This is only one of many things you can do to make moving from Nampa to Boise more affordable.
Tips and tricks to make moving from Nampa to Boise simple
As soon as you get informed about Boise, you will know whether this will be the right place for your family or not. And, if you do decide to relocate here from Nampa, you will be ready for the next steps – planning, hiring movers Nampa ID, gathering the necessary documentation, and dealing with other pre-move tasks. But, let's take a step back and slow down here a sec. To make your move to Boise simpler, we have listed a couple of tips that you will want to read and follow. Follow all of them and your relocation should be swift and easy.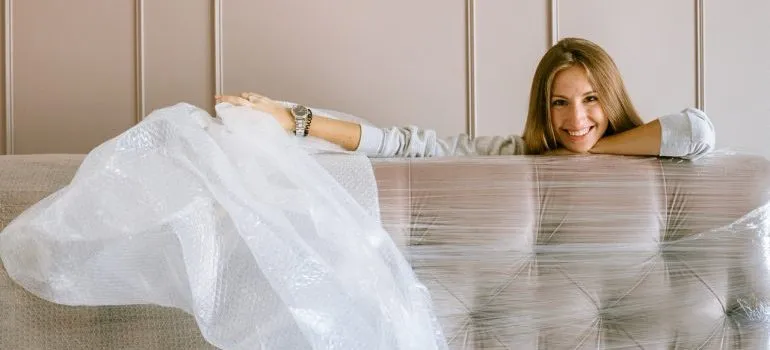 Plan every step of the relocation
Planning is an essential step for any move. This is a very important step that can make your entire relocation so much easier. Beware, every relocation is different. So, even if this might not be your first relocation, that doesn't mean that you shouldn't find the time to plan it. Trust us, if you plan and organize every step of your upcoming move, you won't have to deal with problems on the day of your relocation.
To help you out with moving preparations, we've listed a couple of questions you need to ask yourself. Just by answering them, you will learn a lot about your move and get an idea of tasks you will need to deal with before the moving day. So, here's what you need to ask yourself:
Do I need to rush my moving process?
How much time do I have for packing?
Are there any breakables or expensive items in my home?
Can some of my family members help me before the moving day?
Do I need to rent one or more storage units Boise after I move?
Gather everything you need in advance
If you want to save time while packing for moving, you'll want to gather enough packing materials, and you'll want to do it well in advance. Trust us, there's nothing worse than having to go back to the store to get more boxes while you are in the middle of packing. To avoid this, make an inventory list and see how many boxes and cushioning materials you need to get.
Call in the troops
In case you don't have the time to deal with your relocation, or you are afraid that you won't be able to handle it on your own, consider hiring movers. Experts can help with every step of moving from Nampa to Boise. They can help with moving preparations, packing, and other challenging tasks.
In addition to this, you won't have to carry heavy items from one place to another so you'll also avoid moving day injuries. Moving professionals have been in charge of thousands of relocations and they will know how to relocate all of your belongings safely. They will be there to answer all your questions and guide you through the entire relocation, from start to finish. Moving to Boise can't be simpler than this.

Everyone from the packers to the movers were awesome! They were all very professional and showed up when they were supposed to. would definitely use them again.
Let our team put together a comprehensive moving plan for you. Complete our simple free quote form or contact us at 1-208-375-0961.