Moving day emergencies to plan for
The moving process itself is pretty complicated, stressful, and a lot of work, really. The fact of the matter is that, for example, moving to Idaho is a lot more than simply choosing a place to live. Other than everything else, such as packing, transferring your utilities, making sure that you have your essentials close-by, and so on, you will also need to plan for some moving day emergencies. Of course, you don't really have to but it is the smart thing to do. We will be going over some of the most common situations and the ways to properly resolve them.
What are the most common moving day emergencies?
Here are the three most common situations you might find yourself in:
Traffic
Bad weather
Movers not showing up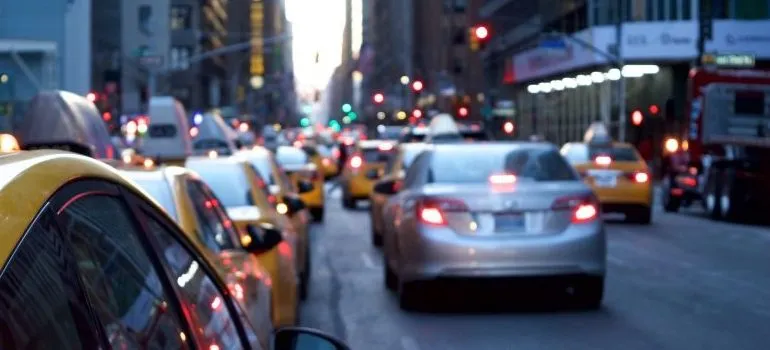 Traffic
This is something that you simply cannot predict. Even if you take your time and do the research on traffic at specific times of the day, you can still get surprised when the moving day comes. Both you and, for example, movers Star ID cannot predict the traffic. That is why you need to make sure that whatever happens, you will be on schedule. Of course, the best thing for this is to simply give everyone more time. If you are performing a long-distance move, you might consider giving everyone even a day more. By planning for such a thing, you will not be surprised when it happens.
Also, do your research on the stops along the way. You might need to sit down and relax a bit after driving in heavy traffic. Driving in such a crowd is mentally exhausting and you will need some time to recuperate. You will need all the energy that you can get.
Bad weather
Another thing that you have no influence over. While the weather forecasts are a bit more reliable than traffic ones, they are still not 100% accurate. The best thing to do if you want to lessen your chances of bad weather is to choose the summer season for your move. Even so, you cannot know what kind of weather you will have. You will need to prepare for everything. For example, if you are moving in the winter and there are chances of snowstorms, you may want to have an appropriate vehicle for that weather. Same with clothes. You always need to have something to wear for all-weather situations. However, if you have decided to move during the spring, this is how you should prepare for your spring relocation.
As with everything else in life, preparation is key. If you take some time to figure out what you may need in any weather condition and actually acquire it, you will be much better off even in such an emergency.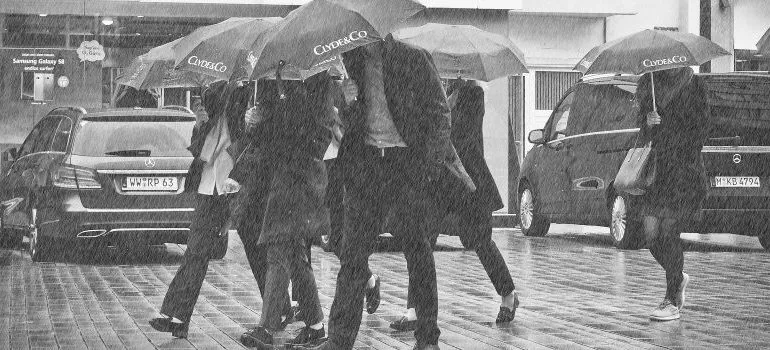 Movers not showing up
Alright, this one is actually really bad, not gonna lie. When your movers fail to show up, you don't really have many options. You can either postpone the move or you can hire a moving company and pay a lot more money for them to come straight away. Both options are far from ideal. The worst thing about this is that you can't really prepare for this. The only thing that you can do is to have the numbers of all of the "emergency" moving companies. This will shorten the time of their arrival somewhat and it will save you some stress of finding them on the spot. Avoid this moving emergency and contact professionals right away!
However, this is something that you can prevent by hiring a moving company that has a good track record. In fact, this is one of the greatest reasons for doing so. It is simply a catastrophe if your movers decide not to show up on the arranged date.
One of the most common moving day emergencies – Your belongings are not packed completely and properly
While this is not exactly an emergency, as you will know about it well in advance, it is a serious matter. If you, at any point, figure out that you will not be able to finish with the packing, you will be in a bad spot. Your movers will arrive and they will not be able to load the truck. This may (most likely will) incur additional expenses. There are a few ways to deal with this problem. The first thing is to have a backup packing "crew". This crew will be composed of some of your friends who will be on standby. Basically, you tell them that you will most likely not need their help but to be around just in case if you do. By having a couple of friends on standby, you will be able to call them into action once the emergency kicks in.
Don't be afraid to ask your friends about this, or to help you with packing. You can pack the sensitive stuff while they deal with more mundane items. Your second option is to hire professional packing services. You can get these in a jam but that will raise the price. The best thing to do is to try and negotiate a service in advance with several moving companies. What you want is to have someone that can come by in a tight spot. There are companies around that will be able to help you like that.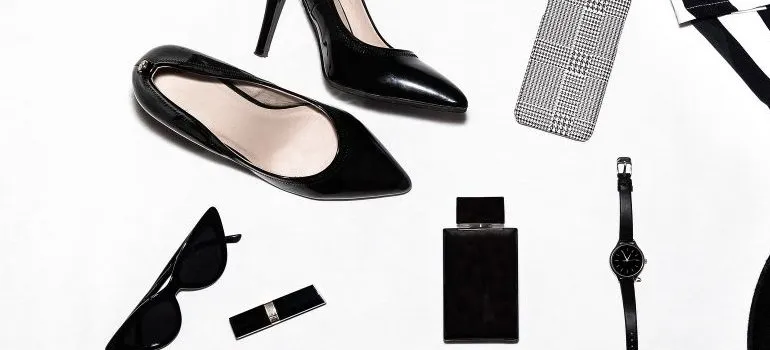 Hire a professional and reliable moving company to avoid moving day emergencies
Finally, the best way to deal with most of these emergencies is you have a reliable partner. The fact of the matter is that there are moving companies there that are not worth your money. Luckily, most of them are and for the most part, you will not have any issues. But if you really don't want to risk anything, the best way to go is to look for a reliable moving company. There are many ways to do so but the most common ones are reading the moving company reviews and testimonials. You will also want to check if the company is properly licensed and insured.
All in all, there are a lot of benefits in choosing a professional and reliable moving company. The only drawback is the price, which rogue and fraudulent moving companies will try to reel you in with.

Everyone from the packers to the movers were awesome! They were all very professional and showed up when they were supposed to. would definitely use them again.
Let our team put together a comprehensive moving plan for you. Complete our simple free quote form or contact us at 1-208-375-0961.