Spring relocation – pros&cons
Sometimes you are in a position to choose the season of your relocation, sometimes not. However, every season has its own pros and cons and spring relocation is no different. The weather will most likely be nice and your Idaho movers will be able to give you plenty of dates but you will be moving before the school year is over and the weather can go sour pretty fast. All in all, relocating in the spring is a great idea as the pros mostly outweigh the cons. Why is that? Let's find out!
Prepare for your spring relocation! Pros and cons
We will be dealing with the pros first, as they are really more numerous than the cons:
Spring relocation pros
Affordable moving costs
Nice weather
Good choice of moving dates
You will be able to sell your home fast
Safe roads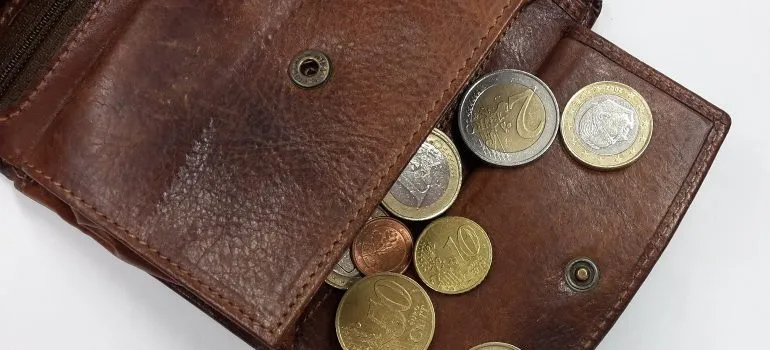 Affordable moving costs
The spring is one of the seasons when movers do not have a lot of work. Which means that they will compete for your business. Which, in turn, means that you will be able to get better prices for your relocation. You will have the most negotiating power if you decide to move in the spring. Even if you are not a fan of negotiating, the prices will be lower just because the school year is not yet over and the movers want to provide an incentive for anyone wishing to hire their residential moving services. The best thing to do is to take advantage of that fact.
Spring is the time of deals and the moving industry is no exception. If you want your move to cost less, hire moving services in the spring! You will be able to either save money or hire additional services, which will free up more of your time.
Nice weather
Great weather is another great reason to consider moving in the spring. Not too hot and not too cold. Depending on the locale, of course. Springs can be particularly cold or hot, depending on where you are moving and where you are moving from. But most of the time the weather will be perfect for moving. Of course, the weather forecast is your friend and the smart thing to do is to try and figure out the best days to move, based on the weather history. If you do your research right, you will be able to increase your chances of having a perfect moving day.
Though, truth to be told, the weather is kind of unpredictable. Do not be surprised if it is not as you've wished for. Make sure you have a plan B in place to deal with any type of weather.
Good choice of moving dates
With the lull in the moving season, a lot more moving dates open up in the spring. You will be able to have quite a selection of dates for your relocation. This also makes it a lot easier (and cheaper) to reschedule your relocation if anything unexpected pops up. Being able to pick a date is highly beneficial for many reasons. For one, it is a lot easier to organize the rest of your life when you can simply select the date that matches your lifestyle and schedule. In the peak of the moving season, you take what you can get, most of the time. Not so in the spring! In the spring, you get to choose what date you want. Therefore, you should contact your moving company as soon as possible and choose your moving date!
Do note that even though moving schedules are more lenient, that does not mean that anything is guaranteed. If you want to hire a specific moving company, you will still need to schedule well ahead of time if you wish to have greater chances of having that specific date. The off-season only means that you are competing with a lot fewer people for those same dates.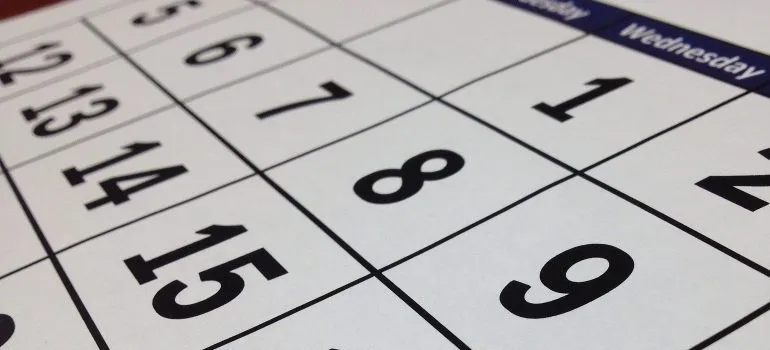 You will be able to sell your home fast
The real estate market is booming in the spring. Historically, spring is the best time to sell your home. There are more buyers looking around, due to summer vacations coming around soon. If you want to sell your house fast, there is no better time than the spring. Obviously, you should never be in a position where you have to sell your house as soon as possible, but if you are it is best to be in that situation in springtime.
Safe roads
Without any snow or ice, or a lot of traffic for that matter, the roads are exceptionally safe in the spring. This is a great boon for both your moving company and for yourself if you decide to drive to your new home. There will be a lot fewer traffic jams, which will ensure that both you and your belongings will arrive at your new residence in time.
Spring relocation cons
And now for some cons, or reasons why most people decide not to move in the spring:
The school year is still not over
Weather can be unpredictable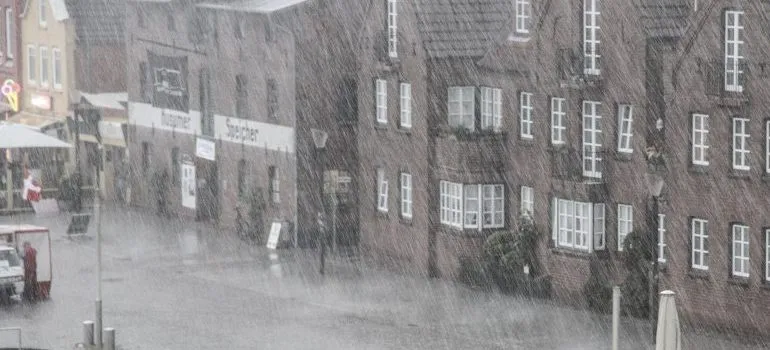 The school year is still not over
This is the greatest reason why a lot fewer people move in the spring. The school is still in session and it is really difficult for the kids to transfer in the middle of it. Some children can make the transition real easy but most of them will have a hard time. You will also have a lot more paperwork to file, as you need to document to the new school what your kid has done in the previous one. You will need to gather all those records and that can be a pretty big chore, all things considered.
Do you have a lovely pet too? Don't forget that relocating with your pet also requires a lot of papers, documentations, and preparations.
Weather can be unpredictable
Finally, while great weather is definitely a pro for moving in the spring, it can also be quite unpredictable. Even if you have researched the weather history and the forecast also says that the weather will be great, there is always a chance, a quite significant one, that the weather will go bad really fast. Strong winds and heavy rainfall are what you can expect. This can make your relocation a lot more difficult.

Everyone from the packers to the movers were awesome! They were all very professional and showed up when they were supposed to. would definitely use them again.
Let our team put together a comprehensive moving plan for you. Complete our simple free quote form or contact us at 1-208-375-0961.