Moving advice for people with disabilities
Moving takes up a lot of energy and time and, if you are not supported correctly, it can be very challenging. Luckily, we got you because we understand the struggles you encounter with! Get yourself comfortable and read our moving advice for people with disabilities! This guide is designed to provide helpful advice and encouragement for people with disabilities who are preparing to move. Our team at Peasley Moving & Storage Boise reminds you that, whether you're moving to a new city, a new home, or a new job, there are steps you should take to make the process as smooth and successful as possible. By focusing on your strengths, identifying your needs, and enlisting the support of others, you can approach your move with confidence and positivity.
Making a plan before the move is crucial
Creating a comprehensive moving plan is crucial to ensuring a smooth and stress-free relocation experience. Start by making a list of your needs and priorities, including any mobility, medical, or accessibility requirements. This can help you determine and fin in advance what kind of housing, transportation, and other accommodations you will need, and then:
Establish a timeline, outline important milestones, and set deadlines for tasks such as decluttering, packing, and contacting utility companies.
Research and choose a reputable moving company well in advance to secure the desired moving date.
Gather necessary packing supplies, and systematically pack belongings, labeling boxes for easy unpacking.
Don't forget to create an essentials box containing items needed immediately upon arrival at the new home.
Coordinate with family, friends, or professional helpers to ensure that you have assistance with packing, moving, and unpacking.
By implementing a well-structured moving plan, you can stay organized, focused, and prepared for the exciting journey ahead.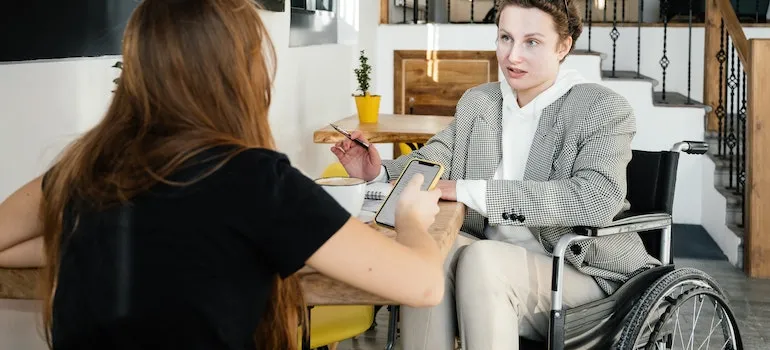 Make arrangements with a reputable company that will support your needs
When it comes to moving as a person with disabilities over long distances, it's important to make arrangements with a reputable company that will support your needs. A good moving company will have experience working with people with disabilities and will be able to provide accommodations and support as needed. 
Professional long distance movers in Boise typically relocate across state lines or to a different region of the country. Since it is a complicated process they will offer a range of services, including packing and unpacking, loading and unloading, transportation, and storage. So, look for a company that has a good reputation and positive reviews from previous customers. If you can't find any on their web page you can search it up on Quora or Reddit. Ask the company for references and inquire about their accessibility features, such as ramps, elevators, and accessible vehicles.
It's also important to communicate your needs clearly to the moving company, including any mobility aids or medical equipment that you may need during the move. A reputable company will be happy to work with you to ensure that your move is as smooth and stress-free as possible. Don't be afraid to ask questions and advocate for your needs throughout the process. By working with a reputable company, you can rest assured that they will handle your move with care and attention to your unique needs.
Make arrangements for transportation
Transportation might be the biggest challenge here along with the packing. It's important to research different transportation options in your area and find a company that can provide the accommodations and services you require. Some options to consider include:
Accessible taxis or ridesharing services
Many taxi and ridesharing services offer accessible vehicles that are equipped with ramps or lifts and can accommodate wheelchairs and other mobility aids. Luckily, there are many taxi companies in Idaho.
Paratransit services
Paratransit services are designed to provide transportation to people with disabilities who are unable to use traditional public transportation. These services typically require an application and may have eligibility requirements. In Idaho, it is possible to schedule a ride with Valley Regional transit.
Non-emergency medical transportation
If you require transportation to medical appointments or treatments, non-emergency medical transportation services can provide specialized vehicles and trained drivers who can assist with medical equipment and mobility aids.
Moving companies with transportation services
Some moving companies may offer transportation services as part of their moving package, including accessible vehicles and drivers who are trained to handle specific needs. Get in touch with reputable movers who will offer you trained and reliable professionals to aid you during the relocation!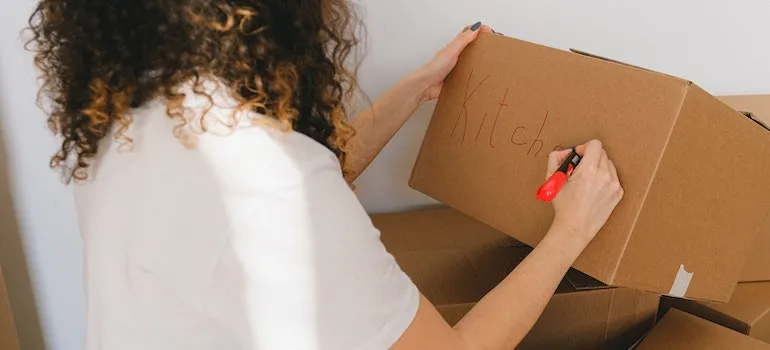 Strategic packing and moving advice for people with disabilities
This can be the most challenging step. However, with some strategic planning and preparation, packing doesn't have to be hard. By taking the time to organize your belongings, prioritize essential items, and pack strategically, you can make the moving process smoother and less stressful. Hiring local movers in Boise will make your experience much easier, with the expert support of skilled moving professionals. In this part, we will
Explore some practical tips and strategies for packing when you have a disability.
Discuss how to prioritize your belongings, pack efficiently, and organize your boxes to make unpacking easier.
Provide guidance on how to handle special items, such as medical equipment or mobility aids, and how to stay safe during the packing process.
Whether you are moving across town or across the country, packing strategically can help you save time and energy, and ensure that your belongings are transported safely to your new home. So let's dive in and explore some effective packing strategies.
Prioritize accessibility when packing
When packing for a move as a person with disabilities, it's essential to prioritize accessibility. This means identifying items that you need to access on a daily basis, such as medical equipment or mobility aids, and packing them in a way that allows for easy access. Make sure to label boxes clearly and indicate which items are essential for your day-to-day functioning. It's also a good idea to pack a separate bag or box with items you may need immediately upon arrival at your new home.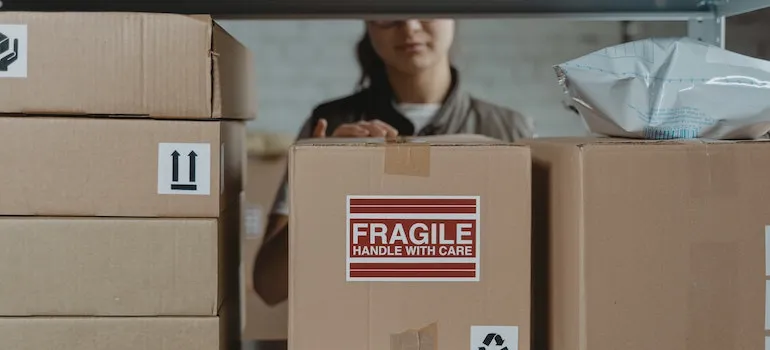 Some people will need additional support when it comes to the relocation of medical equipment. One solution to that is considering medical equipment shipping services, to ship your items in advance of your arrival. Last but not least, an essential box of medications, personal hygiene items, and a change of clothes is always a good idea.
When packing larger items, such as furniture or appliances, consider their accessibility in your new home. Will you need to maneuver around narrow hallways or doorways? Will you have access to an elevator if you are moving to an apartment building? It is a good idea. If you have any concerns, it's a good idea to get your friends or family to visit your new home and make a plan for the unpacking. Discuss this with the previous homeowner and a moving company in advance. By prioritizing accessibility when packing, you can ensure that you have the items you need to function on a daily basis and that your move is as smooth and stress-free as possible.
Label everything clearly, make packing and unpacking easier
When labeling boxes, it's important to use clear, descriptive language and indicate the contents of each box. This can include the type of items (e.g. kitchenware, clothing, books), the room they belong in, and any special instructions or handling requirements. You may also want to use color-coded labels to help you quickly identify which boxes belong in which room. In addition to labeling the contents of each box, it's a good idea to mark boxes that contain fragile or valuable items. You can do this by using red tape or stickers to indicate that the contents are delicate, or by packing fragile items in a separate box with extra padding.
As a part of moving advice for people with disabilities, local experts for moving services in Boise ID suggest you separate your essentials in different boxes. This includes having separate boxes of medication, hygiene items, and clothes. By labeling everything clearly, you can save time and reduce stress during the packing and unpacking process. You'll be able to easily locate the items you need to ensure that everything is organized and in its proper place in your new home.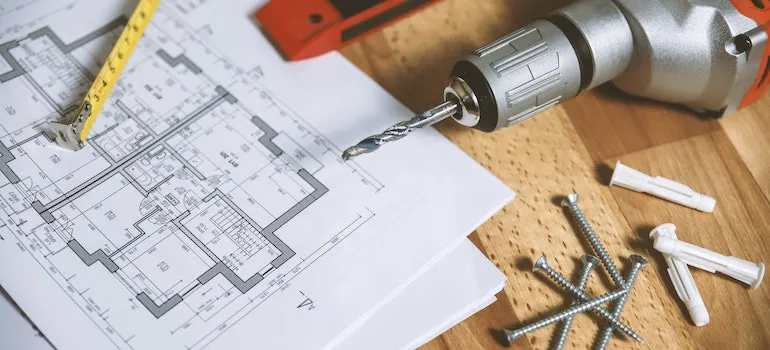 Use adaptive equipment
Adaptive equipment includes tools and devices that are specifically designed to assist people with disabilities with daily tasks and activities. One example of adaptive equipment that can be helpful during a move is moving straps or harnesses. These can help you lift and carry heavy items without putting excessive strain on your back and shoulders. Another helpful tool is a hand truck or dolly, which can make it easier to move heavy boxes and furniture. When it comes to unpacking and making the new space accessible again, consider furniture installation services since they will do the job fast and professionally.
If you use a wheelchair or mobility scooter, you may need a ramp or lift to help you navigate stairs or curbs during the moving process. Additionally, specialized furniture sliders and moving pads that can make it easier to move heavy furniture across floors and carpets. By using adaptive equipment, you can make the moving process safer and less stressful. It's important to discuss any specific needs or concerns with your moving company in advance so that they can make appropriate accommodations and ensure that your move goes smoothly.
Why you should consider storage options
Safety concerns can be a factor when considering storage options. Some items, such as valuable artwork or sensitive medical equipment, may require special storage conditions to ensure their safety. Renting a climate-controlled storage unit can help protect these items during the moving process. One reason to consider storage is space limitations. Depending on the size and layout of your new home, you may find that you don't have enough room for all of your belongings. In this case, renting a storage unit can provide a place to store items that you don't need to access on a regular basis.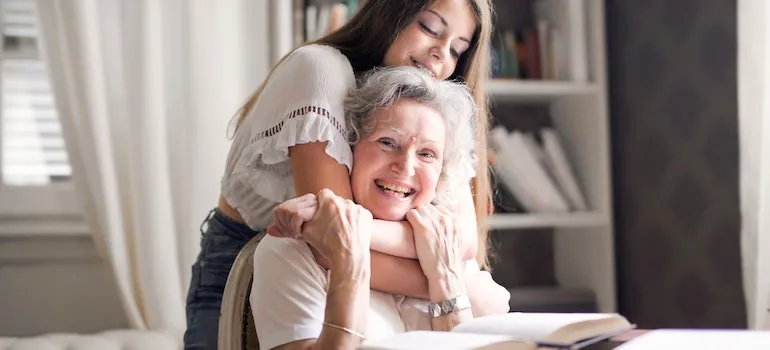 Another reason to consider storage is flexibility. If you're unsure whether you'll need certain items in your new home or if you're planning to downsize, storage can give you the flexibility to keep some items without having to move them immediately. Finally, storing some items can help you unpack at your own pace. This can be particularly beneficial for people with disabilities who may need extra time to unpack and organize their belongings. By using storage, you can take your time and focus on setting up your new home in a way that works best for you.
Take care of yourself during the moving process!
To sum up the moving advice for people with disabilities: it's important to prioritize your accessibility needs, make arrangements with a reputable moving company, pack strategically using adaptive equipment, label everything clearly, and consider storage options to make the process smoother. Above all, remember to take care of yourself during the moving process. Moving can be physically and emotionally draining, so it's important to take breaks, stay hydrated, and ask for help when you need it. With a positive attitude and support from loved ones, you can navigate the moving process with confidence and ease.

Everyone from the packers to the movers were awesome! They were all very professional and showed up when they were supposed to. would definitely use them again.
Let our team put together a comprehensive moving plan for you. Complete our simple free quote form or contact us at 1-208-375-0961.