The most challenging parts of DIY moving
The Internet era has made much valuable knowledge available to everyone with a stable connection. This has allowed for a wide variety of people to realize that many tasks can be simpler than they seem, allowing them to address certain tasks on their own. DIY projects are becoming more and more popular, and many believe that hiring professionals is more often than not useless. While this might be true for some professions, we have to say that certain jobs can only be left to professionals. Simply put, the challenges of handling something on your own are bound to surprise you. To illustrate this point further, in this article, we will speak of the most challenging parts of DIY moving.
Some of the most challenging parts of DIY moving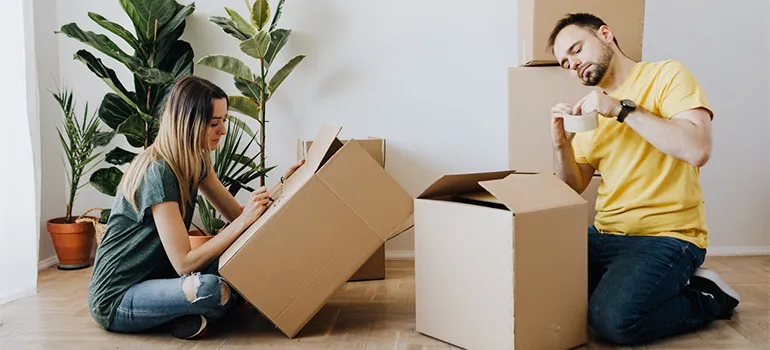 If you have ever ventured into the process of recreating a YouTube tutorial on your own, you were almost certainly faced with the painful realization that it is not as simple as the people there make it seem. For one, you ought to take into consideration that it is the pros themselves who are showing you how to do something. And, you yourself probably are not a professional in that matter.
After all, you would not be looking for quick YouTube tutorials. This small example is only but an introduction to what we are about to delve into. For a shorter version, know that no amount of theory can substantiate practical knowledge. With that said, countless internet tutorials cannot match the expertise professional Idaho moving companies have.
Time management
Relocations are often described as some of the most stressful periods in a person's life. Mind you, this is the statistic even when assistance from professional movers is included. This only goes to show the extent of the stress you will be dealing with. Many people tend to envision moving as three packed boxes and a couple of friends helping them load that into the backseat of their car. It only takes a few steps to make this idea the furthest from the truth possible.
When moving your household or office, you will have plenty on your plate to deal with, and then some more. Let us take your home, for example. You won't only have to find your next residence, sort all the documentation involved with moving, and ensure it is suitable for your life. You will also have to pack your entire inventory, make sure it is safe and secure for the transportation process. In addition, you will have to find a way to transport it all to the moving truck, as you cannot fit your sofa anywhere in your car. Oh, and let's not forget to bring it all to your new place.
Tasks you will need to make time for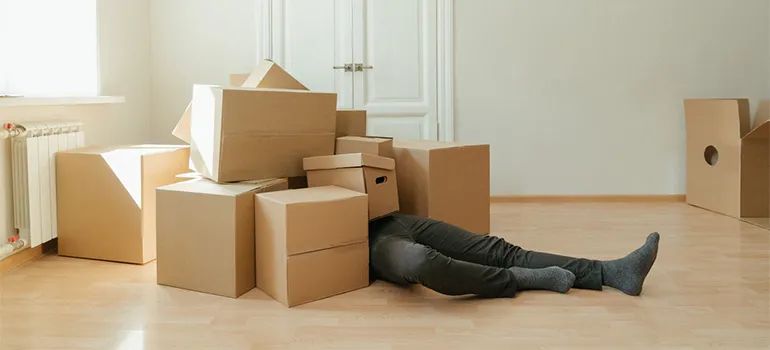 Regardless of how big or small your relocation will be, here are some tasks you will find hard to circumvent if you opt for a DIY move:
Finding packing supplies Boise
Taking care of the whole packing process (this includes everything you own, from your toothpicks to your refrigerator)
Finding the vehicle you will be using for transportation
Loading all of your goods onto the moving truck
Driving the truck to your new place
Unloading everything from the said vehicle
Unpacking your goods in a timely manner
Oh, and let us not forget that you will have to find the time to address all of this while you are working and going about your obligations. Of course, it would be of great help to get some days off work. However, moving can take months to finalize, and no boss is that generous. So, when we speak of the most challenging parts of DIY moving, time management would make the top of that list.
The physical efforts
Let us imagine that you have managed to arrange your schedule so that you are able to address all of the aforementioned tasks. Good for you, really. However, making a schedule is only but a part of the move. The heaviest thing you will have to lift there is your pen when making the list. When it comes to the moving itself, you will have much more weight to deal with. Moving the box containing your pillows will not pose much of a challenge.
However, getting that couch through the door frame and down the stairs will take its toll on your body. Of course, unless you are a strongman, no one expects you to really do this all on your own. And even if you are a professional lifter, doing a deadlift is miles away from getting a refrigerator through the main entrance. You will certainly have friends helping you out. But even with them, you will have to know just how to lift, navigate and load in order to leave the piece in its initial condition. Not to mention that you will have to mind your health as well.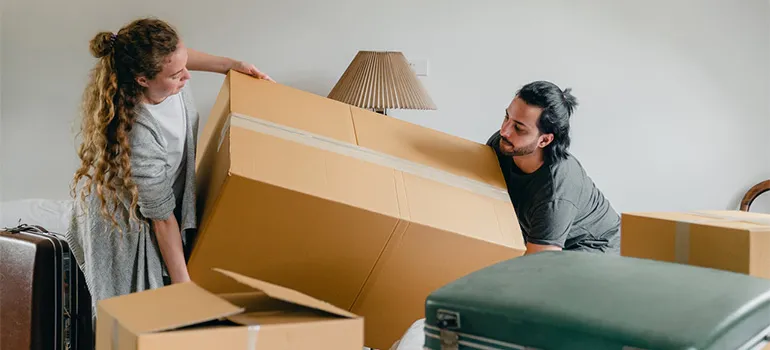 While this part of your relocation will not take much of your time, it can put you at a great hazard of getting injured. This is one of the biggest reasons why you really need to consider hiring professionals to take care of your move. Even if it's just for the transportation process, we urge you to leave it to the people who have experience.
Some extra challenges you can expect
One of the great benefits of having a professional moving company at your side is peace of mind. With true experts of the craft at your side, you won't have to worry at all. This includes even unpredictable instances. For example, if you are not able to move in right away, professional movers will be ready to step in with options that include temperature controlled storage Boise. This means that you won't have to worry about the safety of your goods until you are ready to move in. It is the little things that matter. And, with a moving company at your side, you will not have to worry about big nor small. Professionals allow you to set the most challenging parts of DIY moving aside, and focus only on the good things that are about to come.

Everyone from the packers to the movers were awesome! They were all very professional and showed up when they were supposed to. would definitely use them again.
Let our team put together a comprehensive moving plan for you. Complete our simple free quote form or contact us at 1-208-375-0961.