Loading a moving truck with minimal risk
Loading a moving truck is usually a purview of professional moving companies. However if, for example, you are moving to Idaho and want to cut down on your moving costs, you can load the truck on your own. You will need some proper equipment, a couple of friends, and some general know-how if you want to do this with a minimal amount of risk. This article is going to provide you with all the knowledge that you might need for this specific task.
How to load a moving truck with ease?
Here are some tips and guidelines on what to do:
Choose the right size of the truck
Gather all necessary equipment for loading a moving truck properly
Protect all your belongings
Disassemble furniture before loading in a moving truck
Ask friends for help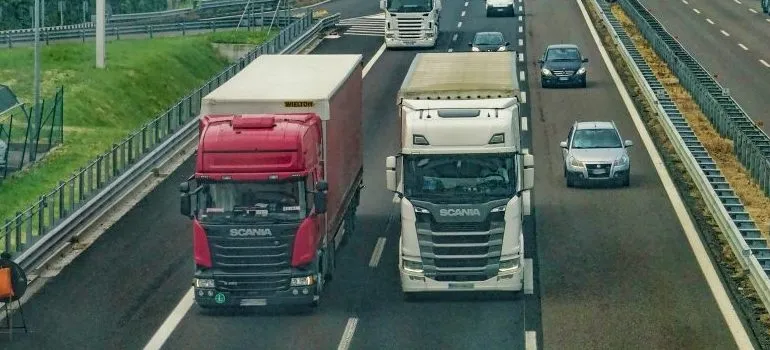 Choose the right size of the truck
The first thing that you will need to figure out is the size of the truck itself. While this is not really that important when it comes to actually loading the truck, this part will help you greatly in reducing costs. You see, the larger the truck that you hire, the more you will pay on several fronts. First, the truck itself is going to be more expensive because it has more space within. Second, your fuel consumption is also going to go up, which brings additional costs. Therefore, the best thing that you can do is to rent a truck of exact size that you need.
For this, you will need to compile an inventory list of all of your belongings that will be going inside the truck. Alternatively, you can simply pack everything and see how many moving boxes you end up with. Then you can do some quick arithmetic and figure out what kind of space will you need for all of them. Do remember to use vertical space, as well! If you don't want to bother with any of this, you can simply hire local movers Boise to do all of this for you. They will know what kind of truck you will need and will do the loading themselves. But if you want to save more money, then read on. The next step is to:
Gather all necessary equipment for loading a moving truck properly
You will need proper equipment if you want to load your truck with minimal risk. If any piece of equipment is particularly expensive, do note that you can always rent some of it instead of buying it outright. After all, you will only need it a couple of times in your lives. However, this equipment is quite versatile and can be used for many occasions, not only for the loading. The items that you will most likely require are things like a moving dolly, some furniture slides, moving straps and blankets, and the like.
These items will ensure that there is minimal risk of injury and any damage to your items. Make sure that you have as many of these items as they will make your efforts a lot easier. In some cases, it might even be impossible without some of these items.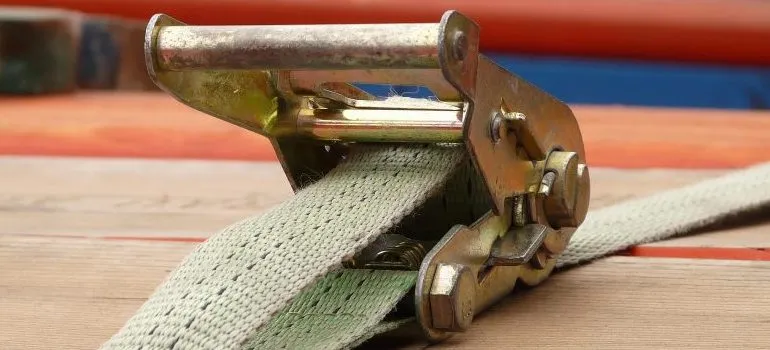 Protect all your belongings
Before you even load the boxes inside of the truck, you need to make sure that the contents are well-protected. This is where you will need to utilize various packing materials in order to secure your belongings. You don't need to buy the "perfect" materials for the job, though. Items such as newspapers, socks, and old clothes can all be used for padding and wrapping. However, to be honest, using stuff like bubble wrapping and quality packing tape will provide an additional layer of protection and further minimize the risk.
Whatever you do, you need to consider that your items can bump one into another or your boxes might shift or slide into one another during the trip. This is just the way it is and however you secure the truck, these things are inevitable. That is why you also want to line the boxes with further protection and why you want all of your items to be snug within the truck itself. This will minimize the shifting and, when it comes to it, protect the contents within.
Disassemble furniture before loading in a moving truck
Some of the more "annoying" items to load inside the truck are furniture items. These are usually bulky and heavy and require a considerable time and strength investment on your part. But what you can do is disassemble them as much as you can. Most of these items have removable parts which will make them a lot easier to handle if you actually remove them. You don't really need to unscrew every screw or unbolt every bolt. Simply remove what can easily be removed for starters. If you absolutely need your items to be disassembled further, you may want to check in with the manufacturers or call someone who knows about these things.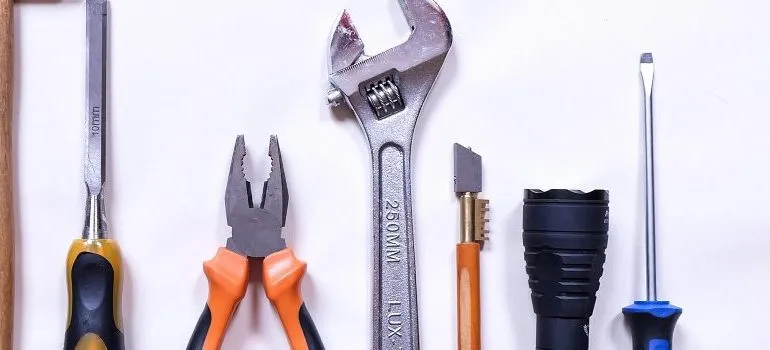 Whether you are moving locally or preparing for a long-distance move, the fact of the matter is that you can permanently damage your furniture if you don't know what you are doing. If this is your first time disassembling, we recommend that you stick to the things that are easily and clearly detachable, like drawers on a table, for example. This will, again, minimize any risk.
Ask friends for help
Finally, loading a moving truck needs more than one person. You will need some people to assist you. And who is better suited for the job than your friends? People like helping each other and friends actually enjoy doing so. Simply ask around who is free on those dates and you will surely have plenty of hands for the task. Also, you can also consider that every moment spent with your friends is another dime in the vault of friendship! So take this chance to have some quality time with your friends. With their help, the work will be done in no time and you will be able to organize another fun activity!

Everyone from the packers to the movers were awesome! They were all very professional and showed up when they were supposed to. would definitely use them again.
Let our team put together a comprehensive moving plan for you. Complete our simple free quote form or contact us at 1-208-375-0961.