5 ways to stay safe and healthy during your move
While going through the moving process, it is actually quite easy to inflict an injury either to yourself or to someone else. The main culprits are the lifting techniques, not having the proper equipment for the job, not listening for the signals your body is giving you and not having enough hydration. Oh, and not stretching before and after exertion. Obviously, the easiest way to stay safe and healthy during your move is to not do more or less anything at all. Simply hire the services of expert movers and not worry about injuries anymore. However, it is always nice to know what you need to do if you do end up having to lift heavy items and move them over short and long distances.
That is why we have prepared for you several ways to remain safe and healthy. Without further ado, we present to you:
How to stay safe and healthy during your move? 5 useful ways!
The big 5 of staying healthy while moving are:
Always lift with your legs, not with your back
Get proper equipment in advance
Listen to your body!
Stay safe and healthy during your move – Stay hydrated
Stretch whenever you can!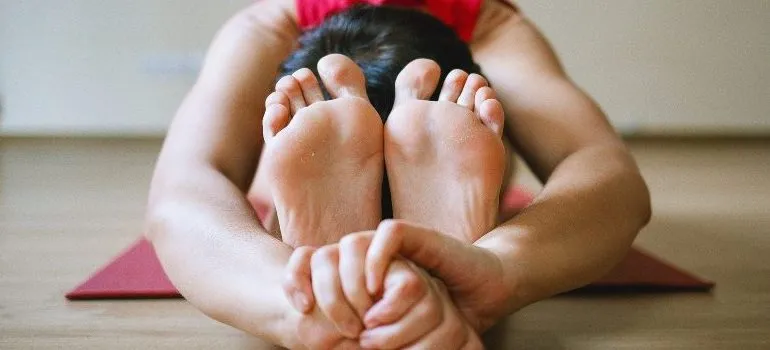 1. Always lift with your legs, not with your back
This is the main one. The majority of moving-related injuries are from improper lifting techniques. All in all, the main thing that you need to consider is that you should lift with your legs as much as possible, instead of your back. The fact of the matter is that your legs are a lot less likely to receive an injury. Your back is another story. Always think about these things, it is alright to be a bit paranoid as back injuries can get pretty nasty and debilitating. The most common mistake you can make is simply thinking "I can handle it!". For the most part, yeah, you can, most likely. However, it is the part where you can't that is going to really hurt.
Most people overestimate their capabilities and that is alright. We tend to remember what we could do and not consider our current state. I must admit that it happens to me on a regular basis. The goal here is not to let it happen. Always have that little voice in your head saying "be careful". Try to think that the one lifting the stuff is a loved relative who has potential back issues. Think about what would you say to them. And then apply that thinking to yourself.
2. Get proper equipment in advance
Moving, as more or less anything else in life is a lot easier with the proper equipment. Depending on the weight, type, and size of your items, you may need a dolly in order to make the whole effort a lot easier. Other than that, you can consider some moving straps, they actually really help with the weight distribution. Similarly, if you have any items that actually require special equipment to move them, don't try moving them without it. There are good reasons why there are specialized services that moving companies offer, such as piano moving, for example.
Also, while not really equipment related, you might want to consider full storage services if you are planning on remodeling your new home after you arrive. A house that has a lot less clutter will have a lot fewer possibilities for an injury. Make sure that your stuff is nearby, though, you never know when you are going to need something from storage.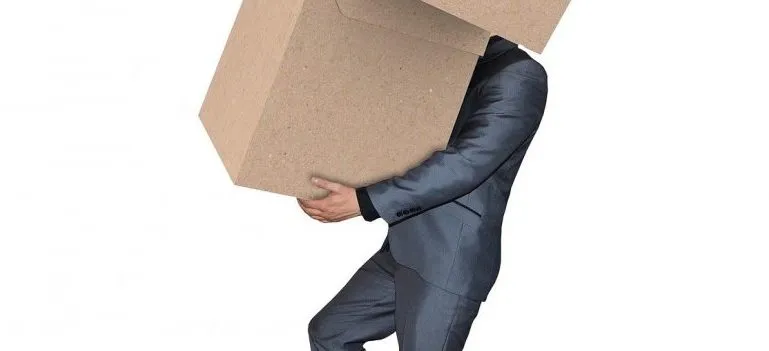 3. Listen to your body!
Another grave mistake that you may make is not listening to the signals that your body is sending. If you feel sharp stabs of any sort, at any point in your efforts, it may very well be time to stop with the lifting and carrying. It is always better to be safe than sorry. While some fatigue and general tiredness are definitely fine, any sort of sharp pain can simply not be neglected. If you try to push through, despite what your body is saying, you are actually asking for an injury to happen. As soon as you even remotely feel that something might not be right, take a breather at least. The least you can do for your own body is to give it plenty of rest and time to recuperate. Take it easy and slowly and you will be done with your residential move in no time.
While some signals can be hard to spot, it is always better to err on the side of caution when it comes to these matters. Better to take several minutes to rest than to risk a serious injury. Always be on the lookout for the signals that your body is sending you. It has your best interests in mind, so to speak.
4. Stay safe and healthy during your move – Stay hydrated
You simply can't mention health without mentioning water. Dubbed as the "elixir of life" in some cultures, water is the most important beverage for our bodies. We are practically made out of the water, what with 60% or so of our weight being this liquid. It is really really important that you have proper water intake when you are lifting stuff and carrying them around. While you are not really running any risk of dehydration, staying well-hydrated has a plethora of benefits such as improved concentration and energized muscles. It also serves as a lubricant for your joints. All in all, not being properly hydrated brings a lot of really unnecessary risk to the table. The packing process also takes a lot of energy. Therefore, you should check on these useful tips for packing!
It is not hard to simply have a sip of water every now and then. Better yet, whenever you finish with a particular task, such as lifting and moving a piece of furniture, take several gulps of water. Just try not to drink too much at any given time, as there is something called "too much of a good thing".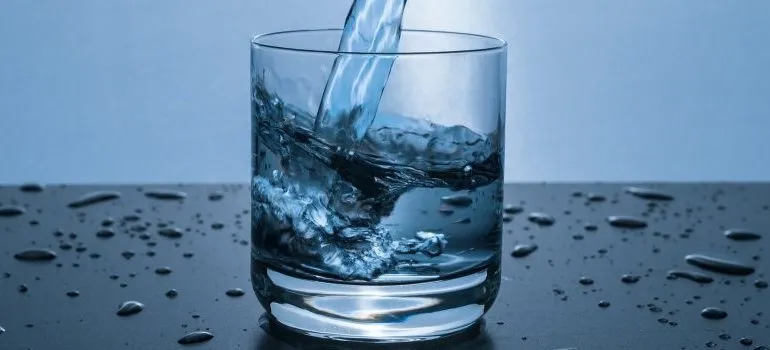 5. Stretch whenever you can!
Finally, make sure to properly stretch, both before and after physical exertion. This helps prepare your body for the exertion in the case of the former and relaxes the muscles in the latter case. Again, similar to the drinking of water, simply stretch a bit every time you finish with a task.

Everyone from the packers to the movers were awesome! They were all very professional and showed up when they were supposed to. would definitely use them again.
Let our team put together a comprehensive moving plan for you. Complete our simple free quote form or contact us at 1-208-375-0961.