Items you shouldn't store in your garage
An average American will, at some point in his/her life, find himself/herself running out of space. Once that happens, you have two options. You can either look for reliable self storage Boise or you can opt for in-home storage solutions. Usually, people find their garage to be the perfect in-home storage area. Your garage most likely has a lot of free space that you aren't using for everyday life, so you are bound to start using it for storage. That's why you need to be familiar with a list of items you shouldn't store in your garage. After all, the last thing you need is to ruin some of your items which could be valuable simply because you didn't have all the right information.
A couple of items you shouldn't store in your garage
Don't be disappointed or worried if you already keep some of these items in your garage. As long as you take them out of your garage and put them in a more suitable space, everything will be fine. But we here at Peasley Moving & Storage advise you do it sooner rather than later.
Electronics
Your electronics are among the most valuable items you have in your home. That's why they need to be properly cared for and treated. The tricky thing about electronics is that they don't do well with weather changes. Extreme weather temperatures can be very damaging for your DVD players, personal computers, and TVs. So if you do have the need to store any such items, it would be best to find a temperature-controlled full-service storage unit in Boise.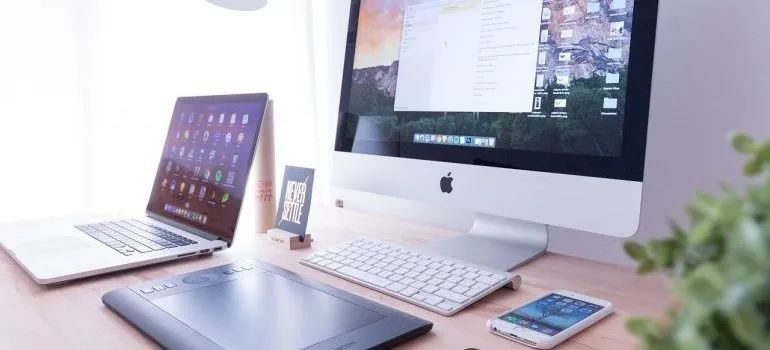 Special note: your refrigerator is also one of the items you should never store in a garage. If you don't have enough space for your fridge inside the home, you shouldn't keep it in the garage. It will need to work twice as hard to preserve all of your food, resulting in a huge energy bill. That might end up costing you more than it would have if you had rented a storage unit to start with.
Wooden furniture
Simply put, wooden furniture should only be stored inside temperature-controlled storage. If exposed to excess moisture, wood can crack and become damaged. The more time your wooden furniture spends in your garage, the bigger the chances of it rotting. So if you really care about the pieces of furniture you plan to store, we suggest you find a more suitable place to serve as their temporary home.
Photographs and documents
Your photographs and documents might not have immeasurable value in the monetary sense. But they are certainly worth their weight in gold in the emotional sense. Unfortunately, warm and humid temperatures can alter the quality of your photos. If those photos capture some precious memories, then you need to preserve them for eternity. And when it comes to your documents (especially if they are related to your job), you can always place them in inventory storage. If you have some precious or valuable items to store, it's always better to rent a reliable storage unit. The money you invest in it will pay off through the safety that you get.
Flammable materials
One should never be careless when it comes to flammable materials. All it takes is one wrong move for a horrible accident to happen. Things such as the tanks used for propane grills could easily set your house on fire. Make it your mission to remove all flammable materials that could cause a terrible situation. Bear in mind that you can keep some items that could be considered hazardous in certain situations. Take gasoline as an example – it's okay to store it in your garage as long as you keep it in the right container.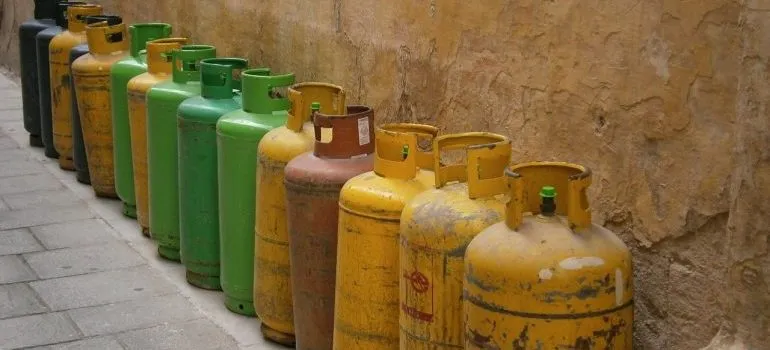 Flammable and hazardous materials are also among the things your movers won't move or pack. That's why they usually bring more trouble than they are worth.
Food
The garage is the biggest entry point in your house. And people aren't the only living beings that can enter your house – so can pests and insects. Everybody knows that pests and insects are mostly attracted to food. It is for that reason that you should never store food inside your garage – both perishable and non-perishable. And it is also one of the reasons why no storage company will accept food inside their storage units. Bear in mind that the term food also includes bird seeds and pet food – it's not like rodents will be picky.
Paint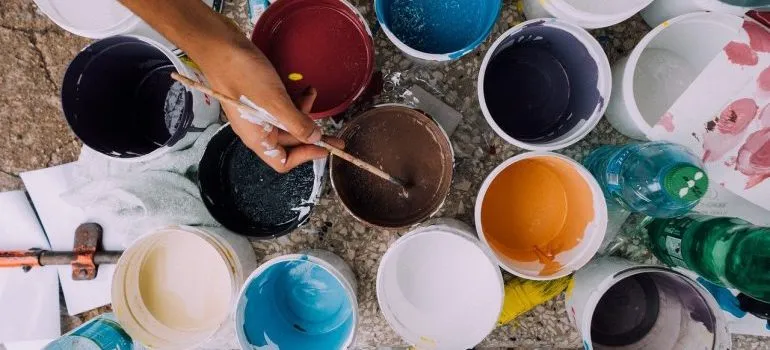 Are you planning to re-paint your house from top to bottom in the future? Have you already bought paint and are just waiting for the right time to immerse yourself in the project? Then you ought to put paint on the list of items you shouldn't store in your garage. The weather changes can have a detrimental effect on paint's consistency which will make it unusable. So if you don't want to waste your money, think about placing your paint in a mini storage unit in Boise. The only important fact to remember here is that paint cans should not be opened prior to being stored away.
Do you currently have some of the items you shouldn't store in your garage?
If you do, then you know what needs to be done. Take a day or two to go through all the items you currently have in your garage and try to identify which items need to be taken out. Once you assess how many of these items you shouldn't store in your garage you actually have, you can move on to finding a better home for them. You will be able to find a suitable unit for them, no matter your location.

Everyone from the packers to the movers were awesome! They were all very professional and showed up when they were supposed to. would definitely use them again.
Let our team put together a comprehensive moving plan for you. Complete our simple free quote form or contact us at 1-208-375-0961.