Industries that benefit from business storage
Having storage space is very convenient when preparing for the move. You can use it for temporarily storing your goods or you can put the packed moving boxes inside. However, the storage space doesn't suit only the needs of the residential users. Businesses can have good use of them too. So, which are the industries that can benefit from business storage? As a long-term Boise moving and storage company, Peasley Moving & Storage recognized the growing need for business storage. We also realized that a lot of individuals and businesses could have great use of portable storage containers and temperature-controlled storage facilities. Also, storage units showed as convenient places for many start-ups and certain freelance businesses.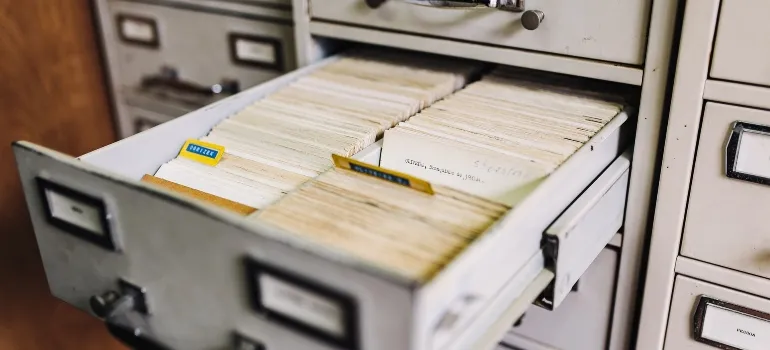 How does a business benefit from using a self-storage unit?
Almost every business can benefit from storage units. Occasionally, the companies need some additional space. Also, many companies are renting storage units when their businesses expand. Renting storage units is more convenient and cost-effective.
Building/buying a warehouse takes a lot of time and resources. However, renting a storage unit only requires that you sign a simple lease agreement, which takes a few minutes. Moreover, renting self storage Boise containers is very affordable. And, you can opt to use the storage unit inside the storage facility. Or you can place an on-site unit near your office.
The flexibility of size and use of business storage
Business storage space can vary in size. Also, companies can use them for various purposes and there are some limitations to that, of course. Some items are forbidden for storing. And every storage facility will inform you of that in due time. Lately, many expanding businesses are looking for storage units. Many multinational enterprises need them for their multi-location operations. These are usually enterprises dealing with merchandise materials. As well, they use business storage to keep the promotional materials.
For example, medical equipment shipping services have a great benefit from using storage units. First, the units are safe. And after they send the sample parcels, company representatives can keep them in business storage. Also, the representatives are deployed all over the globe.
So, it is cost-effective for the company to use the storage units. They can opt for short-term renting. By doing this, the company doesn't need to enter into long-time agreements with warehouses. All the samples and promotional material will be stored in business units. So, the representatives can easily take them when meeting the potential buyers.
The industries that can benefit from business storage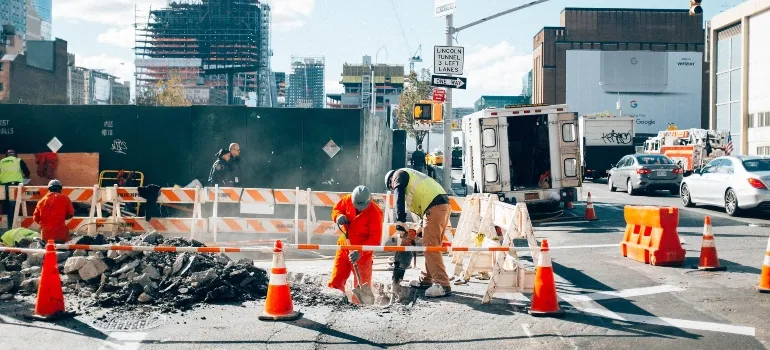 Almost every business can benefit from renting storage units. Or better to say, from having the additional storage space. Also, renting the storage unit is cheaper. Besides, storage facilities have 24/7 security surveillance. In case you need an on-site storage unit, you will have to secure it. Either way, you will have a lot of benefits. Having cheap storage will be good for your budget. And having goods available will help you develop your business. So, here are some businesses that can benefit from using on-site storage units.
Retail
The base of the retail business is to buy low and sell at a profit. So, merchants have to buy when deals are favorable. This means that they will need additional storage. So, maybe they don't have enough space in the shop storage. In such a case an on-site storage unit is an excellent solution. Also, if you are in doing online selling, you can use business storage to keep goods. That way, you will keep your home or office clean. And the goods will be easily accessible for shipments. Which is very important in online selling. The delay in shipment will always result in losing customers.
The constructors can benefit from using the business storage units
On-site storage units are an excellent solution for the construction business. Before, at all construction sites, one could see wooden sheds. They were using them to keep tools and small machines until they are transported to another construction site. They, they had to build them again. Nowadays, constructors can simply rent on-site storage units. And they can easily pull them to the next construction site. It is not only easier. This way they are saving time. And they are saving money. Moreover, they don't need to lose time packing tools.
Benefit from using business storage for landscaping tools
If you are in the landscaping business, you will have the same issues as the constructors. You will need a place to keep your tools. So, renting the self-storage unit will benefit you a lot. Your tools will be already in the unit. And, all you have to do is to forward the unit to another location. This way, you will be able to reach a new location faster. And also to accept more jobs. So, with storage units, you will save a lot of time.
Benefit from using the business storage in the real estate
It happens sometimes that a property is not ready for move-in. In such a case the buyer can temporarily keep his belongings in the self-storage unit. That way, his belongings will be safe. They will be protected from dirt. And also, they will be protected from damage and from theft. So, this is yet another of the industries that benefit from business storage.
Professional businesses that can benefit from using storage
People are usually not aware of how much space the doctors, lawyers, or accountants need. If they are having a private practice, they usually need a lot of space to accommodate various types of documents. They need their offices clean so that their clients can have normal access. Thus, having documents safely stored in on-site units will keep their workplace tidy and representative. The same goes for all small businesses. The use of industrial storage will reduce their renting prices. And many offices lack space to maintain the long-term records.
Seasonally used items in businesses storage
During some periods, you will need to decorate your offices or shops. However, keeping decorations stored in your workplace afterward will take up your precious space. So, renting the storage business storage is an excellent idea. Your decorations will be safe. And you will have more space for your business.
What are the other benefits of renting business storage?
Being an entrepreneur, you know that the right investment can only benefit your business. So, one of such investments is business storage. So, besides having additional space, you will also get:
Better security for your goods or documents
Temperature-controlled place necessary for your safeguarding goods
Clean space
Your storage will be better organized
You will have more space in your shop or office
Month-to-month terms for renting
No long-term commitment
Using the self-storage unit, you can easily organize the Boise freight shipping. As everything is already packed, it will be easy to move the storage unit. This is very important for landscaping, construction, and other similar jobs. They are frequently changing the workplace. So, shipping the tools and materials is an excellent solution for them. 
Having enough storage space is important to many small and big businesses
One of the biggest concerns in today's business world is storage space. It is one of the factors that influence business growth. And it is important for both small and multinational businesses. The need to secure more storage space has considerably increased. The main reason is the eCommerce fast development. On the other side, using business storage is much cheaper than renting or building new premises. And another important factor is mobility. Thus, there are many industries that benefit from business storage. And many more that are starting to see how the storage units can benefit them.

Everyone from the packers to the movers were awesome! They were all very professional and showed up when they were supposed to. would definitely use them again.
Let our team put together a comprehensive moving plan for you. Complete our simple free quote form or contact us at 1-208-375-0961.