The importance of referring good movers to others
When you decide to move, you have a lot of responsibilities ahead of you. It is necessary to plan everything and organize it in time so that there is no delay during the move. There are a lot of obligations regarding the packaging and transfer of furniture. The whole process is tedious and often too complicated for the average person. Fortunately, there are moving companies that will take on all the obligations and thus make it easier for you to move. However, you are left with the problem of choosing a moving company. When choosing any service, even Idaho moving companies, you will trust a friend who has already used their services the most. This is where the importance of referring good movers to others is seen. But there are other reasons to recommend moving companies to others.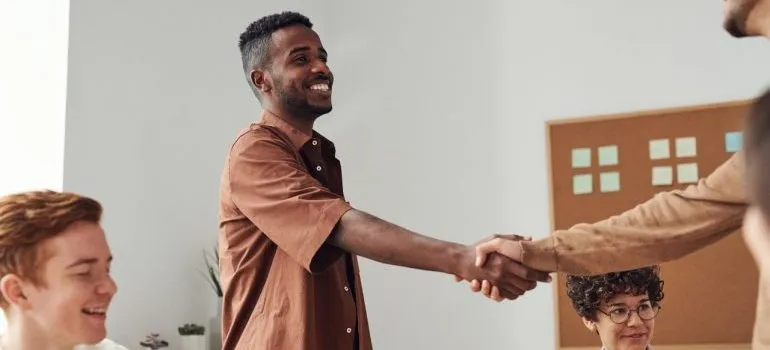 Make it easier for others to find a great moving company
There are so many different companies on the market and they all offer similar services. So the question is how to choose the right company for moving? You know how complicated the process of finding a moving company is. You need to read a ton of reviews, invite various companies to give you a free move estimate. And once you gather enough information, you need to make an informed decision and choose the moving company most suited to your needs and budget.
However, wouldn't it have made it easier on you if someone had recommended the moving company, to begin with. Well, you can make it easier for someone to choose a moving company by referring good movers to others. Surely, you want to help someone who is in the same situation as you were in before the move.
What are the benefits of referring good movers to others?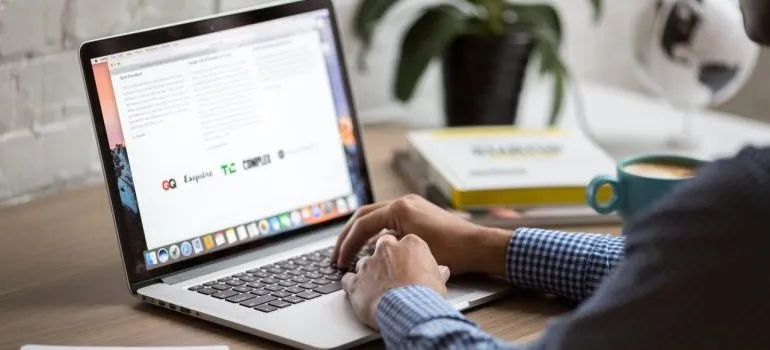 When you recommend a moving company to someone, the value is great. Here are some benefits that people have after a verified recommendation.
Assurance – The positive experience of other people with a particular moving company gives the assurance that everything will go as it should.
Time – When you recommend a good company to someone, you save them the time they would spend looking for the right movers.
When you recommend movers Meridian ID to someone, you give them another proof that this company is reliable. If the company has relocated your household or business premises without any problems, they can expect that its relocation will go well. So one of the best things you can do for others when they plan on relocating is to refer good movers to them. It's a simple matter of sharing your good experience and helping the people you know to experience the same satisfaction you did.
Moving companies will be grateful if you recommend them to others
When you recommend a company to someone, you bring benefits to both them and the company. In this way, companies get a new client, but also keep the old one. Because you wouldn't recommend someone to anyone if you didn't hire yourself again. So the next time you move, you'll know when to call. You can recommend someone for a competent moving experience, but also just for packing, transport, etc.
In addition to reviews on sites, this type of referral has the best chance of bringing new clients. That is why some companies offer coupons or discounts for the following services if someone hires them on your recommendation. Regardless, it's always nice when you recommend someone whose service you're happy with. It brings positive energy to both parties. It reduces nervousness and stress when moving and facilitates the whole process for both you and the company.
When referring good movers to others you reduce the chances of them hiring scammers
When someone close to you, family or friends, is moving, you surely want to help them. One of the best ways to help your family members move is to recommend great moving companies to them. In every business, even with moving companies, some are frauds. You certainly wouldn't want someone to hire you an untrusted moving company. Because it is difficult to choose the right moving company, some people do not make an effort but hire the first one they come across.
A reliable and experienced relocation company will make the relocation process easy and fast for the user. That is why there should be a lot of talk about such people. This is what the reviews on the sites are for. But some scammers go so far as to write reviews themselves. This, of course, is quickly revealed. But that makes the value of a personal recommendation even greater.
What a good moving company brings with it
Anyone who has ever moved or is planning to move knows that it is a demanding job. In addition to being physically exhausting, it can also be very emotionally difficult. You are parting from your home and moving into a new environment. There are many questions and dilemmas that burden people then. However, with the engagement of a good relocation company all these issues diminish. You will no longer have to worry about packing your furniture for moving or where to find transportation. Also, moving will be much easier if you get a recommendation for the company from someone you know. This way you will be able to calmly leave your move to their hands because you know that they are proven to be good.
A good recommendation is worth a lot
It is human nature to want to help others. So we're sure you'd do it without reading these important reasons for referring good companies to others. But now that you have read it, it is clear to you that the importance of the recommendation is great. Companies that are verbally recommended generally have exceptional services, and therefore always satisfied customers. With one recommendation, you help someone to find a good company, but also the company to stand out from others. So we hope that more and more people will continue to recommend reliable relocation companies to others.

Everyone from the packers to the movers were awesome! They were all very professional and showed up when they were supposed to. would definitely use them again.
Let our team put together a comprehensive moving plan for you. Complete our simple free quote form or contact us at 1-208-375-0961.