How to protect furniture when moving
The moving process abounds with risks and dangers. One of the major ones is the safety of your furniture. In a chaotic environment, it only takes a small misstep, a single mistake to ruin it beyond repair. And that, in turn, can lead to additional expenses and heartache. Therefore, knowing how to protect furniture when moving is of utmost importance. It can help you keep it from harm, avoid property damage, injuries, and a whole lot of stress.  Fortunately, doing so isn't difficult, whatsoever. Granted, it will take some time and effort. But, at the end of the day, you'll rest easy, knowing your furnishings are safe and sound.
The best way to protect furniture when moving: have professionals do it!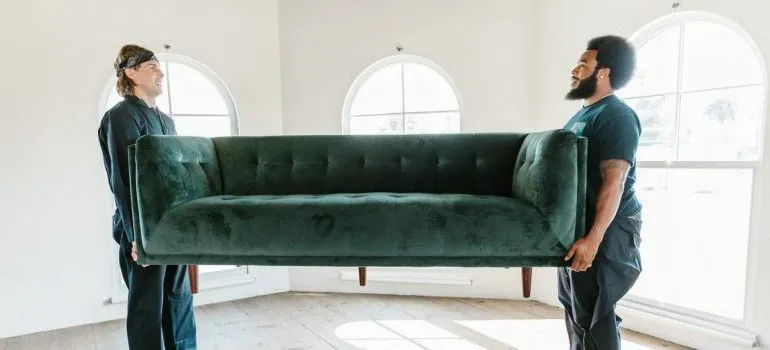 Protecting your furniture isn't a daunting task because it's convoluted or time-consuming. With adequate tools, lots of practice, and a comprehensive user manual, most people can do it. No, preparing furniture for moving is difficult because of a lack of skill, experience, and knowledge. All the things that take time to hone. However, when moving, time is always scarce. Furthermore, the rush and hustle hardly make for a healthy learning environment. But, that's why you have some of the best moving companies Boise offers.
Benefits of hiring movers
Movers today are much more than a glorified set of extra hands. Their furniture installation services come with a lot of benefits, the most important being safety and reliability. And all because:
Movers have ample training. This gives them knowledge of adequate furniture protection methods, right off the bat;
Moving companies equip their teams with modern tools and accessories. It makes the work go faster and with next to no risks;
Lastly, and most importantly, movers handle furniture protection every single day. Therefore, they have more than enough opportunities to accumulate experience and hone their skills.
From everything said, it's easy to see that movers are exceptionally suited to handle this particular task. Once they finish prepping your furnishing, you can send them out via freight shipping Boise companies do or transport them on your own. Either way, you'll rest easy, knowing no harm will befall them.
A good plan is essential if you want to protect furniture when moving DIY-style
You can protect furniture when moving, even without a professional's help. However, it will take more engagement on your part, as well as time and energy. To make sure you're wasting none, it's imperative to have a good plan. After all, being organized is the best way to ensure efficiency and effectiveness.
To make things even easier, you can set up the work in stages. It's an excellent way to stay on the right track. Moreover, you'll get that amazing sense of completion as you finish each stage. And a boost in enthusiasm is always welcome. Here's one way to do it.
Stage 1: Devising a "plan of attack"
Before you get to protect your furniture, it's important to know in advance how you'll do it. Or, to be more precise, in which order. Certain furniture pieces are more demanding than others. As such, they'll take more time and energy to prepare.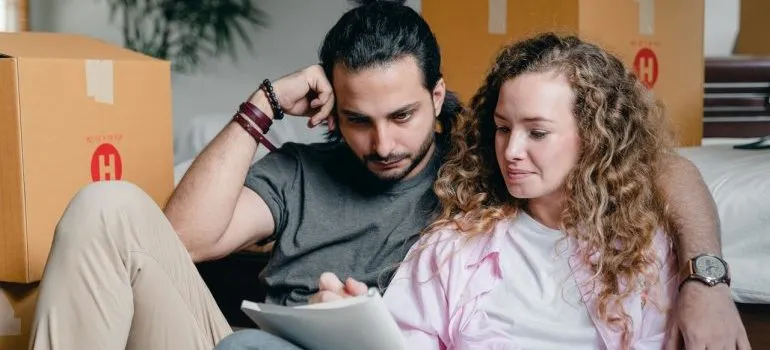 So, the first thing you should do is take inventory. Go through your home, and list every item that needs protecting. You can take an extra second or two to note the level of difficulty, too. Once you're done, you can sort the items from least to most difficult. As a rule, the most difficult items to prepare are large and heavy ones. So, this order is preferable because it will give you more space as you progress.
Stage 2: Getting help
Handling furniture, especially heavy and bulky pieces, carries a lot of risks. And, we're not talking about the safety of your furniture alone. Your health is on the line, too. While major injuries aren't common when moving, they remain a possibility. Therefore, it's best not to take unnecessary risks. Have a few able-bodied friends helping you and the work will get smoother and more fun.
Stage 3: Acquisition
To protect furniture when moving, you'll need adequate tools and supplies. Fortunately, the list isn't that long:
Scissors, packing knife, or an X-acto knife;
Packing tape;
Marking tape;
Bubble wrap;
Moving blankets;
Plastic wrap;
Ziplock bags;
Cardboard sheets and pieces.
The inventory list you took earlier will come in handy here. Use it to discern how many materials you need. That way, you'll avoid overbuying and frequent trips to the store.
Stage 4: Preparation
With tools and materials ready, it's time to prepare furniture and premises.
Empty the drawers, cupboards, etc. to make it easier to handle them;
Clean the furniture. Residual dust and debris can damage it during relocation;
Move everything that can get in the way out of the way;
If possible, dismantle furniture pieces. It will make protecting them much easier. If not, at least try to remove sticking parts, like knobs or handles.
Stage 5: Furniture protection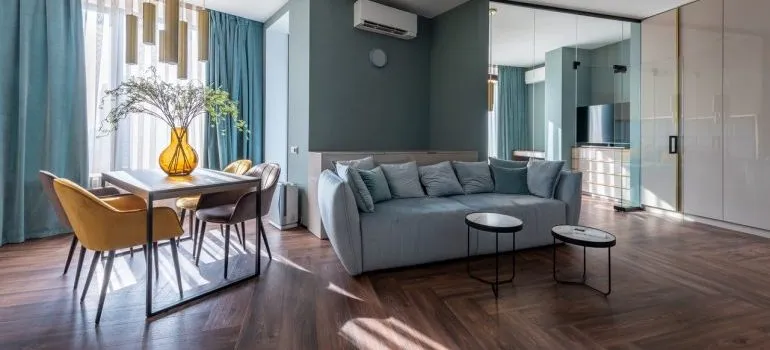 Before we start, it's important to note that differ from piece to piece. So, we'll split them into categories.
Dismantled furniture
Disassembled furniture pieces are, by far, the easiest to prepare:
Wrap each piece individually in bubble wrap.
Larger, flat pieces (e.g. cupboard or armoire doors and sides) you can wrap together with a sheet of cardboard in between. Just don't go overboard and make the package too heavy.
Smaller pieces (e.g. table legs, dismantled chairs) you can wrap individually, and then together, using a larger sheet of bubble or stretch wrap.
Tiny pieces (screws, knobs, handles, etc.) are best off in a ziplock bag. For safety, tape the bag to the inside of a non-dismantled furniture piece. Alternatively, you can have a dedicated box for these items. Just make sure to mark the bags, so you don't have to sift through everything when the time comes to reassemble the furniture.
Padded furniture
Armchairs, sofas, and similar furniture, whether leather or fabric, demand some extra care.
Wrap them into moving blankets. Make sure there are no exposed or unwrapped parts;
Secure the blankets in place with packing tape. Be careful not to get the tape onto the item itself;
After blanketing, wrap the furniture piece in a stretch wrap and secure it with packing tape.
Wooden furniture
This type of furniture is most prone to chipping and scratching. Corners are the most vulnerable so be sure to protect them. You can make corner protectors from cardboard without too much effort. Or, you can buy pre-made ones, along with other supplies. Other than that, the procedure is the same as for padded furniture.
Furniture pieces with glass parts
While beautiful and stylish, glass furniture parts are at great risk during transportation. So, protecting them requires a few extra steps:
Use masking tape (a.k.a painter's tape) to make an X shape on the glass, connecting diagonal corners. Do this several times and on both sides;
Cut out cardboard sheets and cover the glass with them. If, however, you can't do this, use larger cardboard pieces to create a cushioning layer.
Secure cardboard in place with packing tape. Again, don't let packing tape touch the piece itself.
Now you can proceed to prepare them as any other dismantled piece.
Don't rush and you will protect furniture when moving with no trouble
To protect furniture when moving, patience and persistence will be your greatest allies. It's a lengthy and tedious process, requiring finesse over brawn. So, don't rush. Take it slow and easy and, before you know it, your furnishings will be ready to go.

Everyone from the packers to the movers were awesome! They were all very professional and showed up when they were supposed to. would definitely use them again.
Let our team put together a comprehensive moving plan for you. Complete our simple free quote form or contact us at 1-208-375-0961.