How to save money for your upcoming relocation
Even if you have never relocated before, we are certain that you are aware of the fact that moving is expensive. While your moving costs can vary due to many things (like whether you are moving to Idaho or New York, opting for special services or the basic relocation package), you are still going to spend a nice portion of your family budget. If you have already started to panic, just relax and take a deep breath. There are many ways to save money for your upcoming relocation and survive this process without breaking the bank.
Our job today will be to relieve you of all the moving stress related to the financial aspect of this process. Contrary to popular belief, you don't have to opt for a DIY relocation to have a budget-friendly relocation. You can hire the finest movers Star ID has to offer and still have some money left over at the end of the day. How can you do that, you ask? It's simple – here come a few ideas from our team.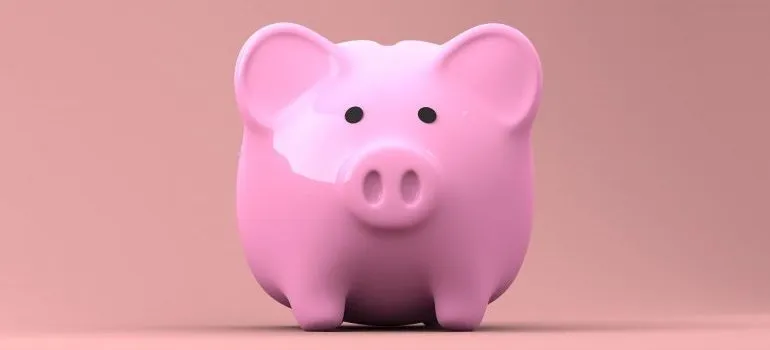 If possible, try to move during the off-peak season
Research shows that the biggest portion of moves is conducted during the summer months. Summer is otherwise known as the peak season for moving. When moving companies aren't struggling to find customers, they will be less likely to offer special deals. As you can imagine, that will ultimately lead to higher prices. Moreover, you might have your heart set on a particular moving company in Idaho – but good luck getting them during the summer months. A winter or even a fall move will provide you with lower prices and more choices – what's not to like?
Of course, we understand that, sometimes, you won't be able to choose the date of your move. If you have to move during the peak season, you shouldn't feel stressed or nervous. There are still many things you can do in order to save money for your upcoming relocation.
Be smart when it comes to the packing materials
Relocating without buying some packing materials is next to impossible. There are just too many components that are necessary if you want to safely pack your items. However, who's to say that you have to spend an arm and a leg on packing supplies? All you have to do is to cleverly approach this task. We can assure you that you will protect your items while protecting your bank account at the same time. So what do you have to do?
Re-use old packing supplies – check with your family, colleagues, neighbors, and friends whether they have any supplies left from their move.
Re-purpose cardboard boxes – did you know that your shoe boxes can be a perfect container for many types of items?
Visit local dollar stores – you will be surprised how many supplies you will be able to find for as little as a dollar.
Purchase boxes and supplies from Peasley Transfer – using competitively-priced, high quality cartons and packing supplies will save time and cost. Drop by our office or give us a call to learn more about the cartons and supplies we have to offer.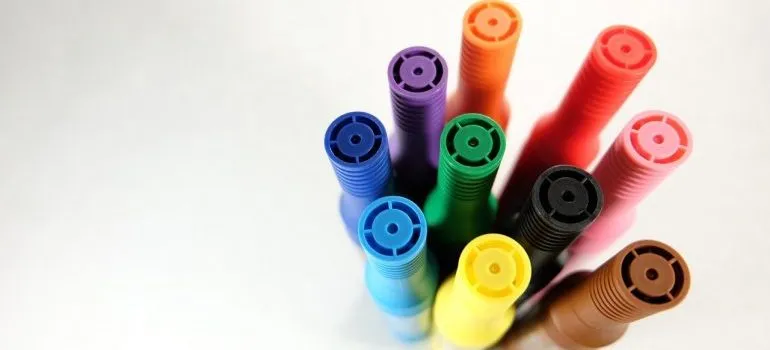 Just don't forget to buy those easily-overlooked supplies such as tape and markers. You will need to use something to label your moving boxes. Trust us – this isn't a process you will want to skip.
Save money for your upcoming relocation by organizing a yard sale
Even if you know the bare minimum about relocation, you should know that decluttering is a mandatory part of the process. After all, why would you prolong and further complicate your relocation by carrying all of your old furniture and worn-down clothes? The good news is that you have a chance to make your residential relocation in Idaho a much simpler process simply by dedicating two days of your life to decluttering your home. And since you are trying to save money during your relocation, we suggest you organize a yard sale.
Putting together a yard sale is simple! All you need are those items you have decided to leave behind, a yard, and a few hand-made signs. Let the neighborhood know that you are selling your items at a very affordable price. Trust us – no one is able to resist a good deal!
Try to enlist your friends and family members for help
It can't be denied that you will most likely need the help of a professional moving company during your relocation – that's just your safest bet. However, there are some tasks you and your group of friends will be able to accomplish without anyone's help. The trick is to recognize those tasks. Let's say you have a heavy piano that needs to be relocated. Considering the weight and value of the object in question, it would be best to leave this task to professionals. On the other hand, you don't need professional help in order to pack common household objects.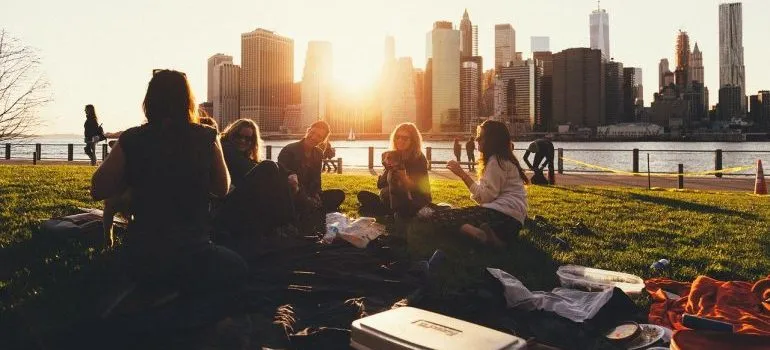 Then again, to make the process faster, you will be able to use your inner circle. Don't be shy or afraid to reach out to your friends – we are sure they will be more than happy to help you move! Just make sure you reward them with a nice dinner afterward – they certainly deserve it!
You can use all of the above-mentioned ways to save money during a move
In fact, we suggest you combine all of them for the best results! It might not be enough to save money for your upcoming relocation by only paying attention to the first or the second entry on our list. At least, it won't bring dramatic results that you expect and hope to see. But if you keep your mind open and sharp throughout the entire process, you will be able to come out of this process with your finances intact. From our family to yours, we wish you good luck with this and every other moving endeavor in your future!

Everyone from the packers to the movers were awesome! They were all very professional and showed up when they were supposed to. would definitely use them again.
Let our team put together a comprehensive moving plan for you. Complete our simple free quote form or contact us at 1-208-375-0961.