How to avoid property damage while moving
Many things can go wrong during relocations but what everybody needs to understand is that you can prevent most of these situations. So, instead of worrying about how you are going to survive your upcoming relocation, use that time wisely. For example, you can learn how to avoid property damage while moving and how to protect your belongings during this process. You can learn all of this by reading the following text from the comfort of your home. Here at Peasley Moving & Storage Boise, we did our best to create a comprehensive guide that will be useful for all of you who are getting ready to relocate. Keep reading to learn more.
Do relocations really have to be so stressful?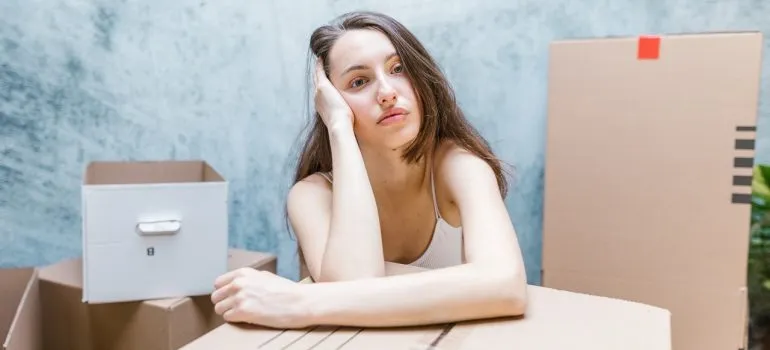 It is true that relocations can easily get overwhelming and stressful. So, if you are feeling this way, know that you are not alone. Even if you are moving just down the street, you will still have to leave your familiar surroundings and start a new chapter in a new place. However, this isn't the only reason why, for most people, relocations are so stressful.
Many things can go wrong if you don't prepare yourself and your belongings for the move. Even worse things can happen when getting cheap moving solutions! Those who choose to relocate without the help of professional movers or without organizing the process properly will probably need to deal with many problems during their move. But, since you are here, reading this article, we are sure you are up for the challenge and ready to move in the smoothest possible manner. If you follow these guidelines, not only can you manage to avoid property damage while moving but you can also keep problems and stress away from your relocation.
How can your property get damaged during the move?
If you have moved in the past, then you already know that many things can happen during a relocation. Your property might get damaged when moving items just down the street, placing them inside a business storage facility, or shipping them abroad.  If you are not prepared for these events, you are likely going to end up with damaged property. These things happen all the time to those who are not careful enough.
Hire a mediocre moving company and who knows what might happen to your belongings. Avoid protecting your home or avoid packing your items properly and the results are going to be the same. So, what you need to do in order to avoid property damage during your relocation is to prepare, get informed, and find a reliable moving crew. Do this and you can be sure that nothing will go wrong during our relocation.
Protect your property to avoid any damage while moving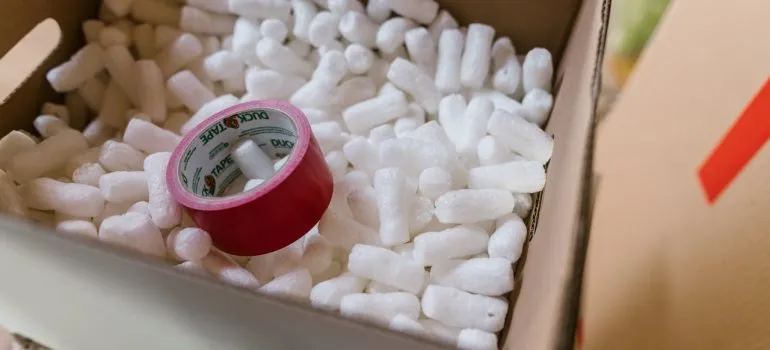 Instead of just talking about the importance of protecting your property during the move, we are going to share with you a couple of useful moving tips. Follow them and you will manage to protect all your property before the big move. To make this task a bit simpler, we have divided our tips into two large groups:
Moving tips for protecting your home
Moving tips for protecting your items
Tips for protecting your home
Whether you opt to move with one of moving companies Meridian or you decide to relocate on your own, you will have to do your best to protect your home as much as possible. This is something most people who are moving for the first time forget to do. Forget to protect your home and your hardwood floors might get scratched and your walls might get chipped. Don't worry, all of this can be avoided! You just need to protect everything one or two days before the move.
If you have some cardboard leftovers, use them. Cardboard is perfect for protecting corners and floors.
Use moving blankets to cover all of your floors. Most moving companies have them so your movers will probably have them, too.
If you have stairs in your home, try to find anti-slip covers as they will prevent any slips while carrying heavy boxes and furniture.
Keep in mind that if you find a reliable moving company, they will take care of this for you. Their goal is to create a safe environment for their movers and to protect clients' property. That's why they will protect your entire place with their equipment and moving accessories.
Tips for protecting your items
Apart from protecting your home, you will also need to protect your belongings and pack them properly for the move. You need to be extra careful when moving oversized items, that are bulky and/or fragile. This is the only way to avoid property damage while moving. Let's see what is the proper way of protecting items for the move:
Use only quality packing materials. Don't pack your belongings in damaged boxes.
Identify weak spots on your belongings and wrap them in extra layers of protective materials.
Pack breakables separately by wrapping each piece in protective materials.
Don't stack heavy boxes on lighter ones or on the boxes that contain fragile items.
Use cushioning materials to make sure everything is secured in place.
Don't overpack your boxes as they won't be able to hold that extra weight.
Use plastic containers for important papers to keep them safe from bad weather or accidental spillage.
When in doubt, hire movers to prevent property damage while moving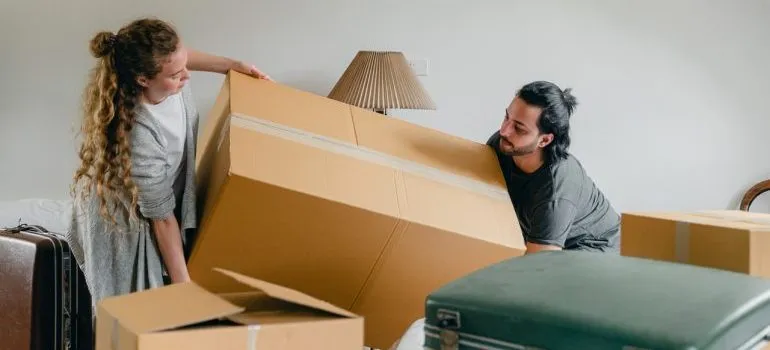 It is possible to do all of this on your own but it is always better to do it with the help of moving professionals. So, if you are not sure that you will be able to organize and conduct a safe and secure relocation, leave this task to professionals. Get moving services and let the pros organize every step of your move. Do this and you will manage to avoid property damage while moving since your movers will make sure that nothing goes wrong during your relocation.

Everyone from the packers to the movers were awesome! They were all very professional and showed up when they were supposed to. would definitely use them again.
Let our team put together a comprehensive moving plan for you. Complete our simple free quote form or contact us at 1-208-375-0961.