How to prevent common shipping delays in Idaho
Everyone who has been at least dabbling in the shipping business in Idaho knows the pain of shipping delays. They are quite common, and they can be seriously detrimental to business processes. Not to mention customer satisfaction and other important factors. To prevent common shipping delays in Idaho, you are going to need to "roll up your sleeves" and incorporate some additional business practices. Making sure that the documentation is in order, checking the system for optimization, that sort of thing. Of course, working with one of the top freight companies Idaho has to offer is going to help a great deal, as well.
What can you do to prevent common shipping delays in Idaho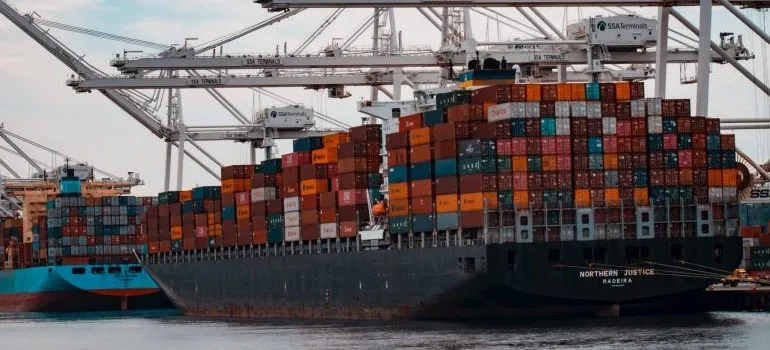 While you can never completely eliminate all shipping delays, as they are a part of the business, what you can do is try and minimize them wherever possible. Basically, what you can influence, influence. Here are some of the best ways to reduce the delays that you have some degree of control over:
Make sure the documentation is in order
Check your shipping system
Open new lines of communication
Manage what you can
It may also be a good idea to find a storage unit that is close to your freight company of choice. There are numerous business storage solutions in Idaho, after all, and you might reduce the delays simply by having your stock nearer to the shipper. While it might not have a huge effect, every bit counts. But that is just the first step and not the entire solution. Let's see what else can help.
The first step to prevent common shipping delays in Idaho – Proper documentation!
Every business can relate to this. Typos are a huge deal. Incorrect bills of lading can lead to detrimental outcomes such as customs holds, under and over-billing, surcharges, as well as payment delays. In fact, the most common shipping delays are caused by incorrect documentation. And this is something that you have some control of.
What you need to do is make sure that every member of your staff understands that accurate shipping information is absolutely critical. If you need to contact the customer to verify the shipping address, for example, it is in your best interest to do so. The same goes for partners for door to door international shipping, you need to make sure that the information is correct. And that does not only include the address, every detail needs to be as accurate as possible. If you manage to reduce the "typos" to a minimum, you will successfully prevent many of the common shipping delays.
Check the system for any errors/optimizations
It does not matter if you are shipping only a few packages a week, you need to have a system in place. And that system is slowly going to become automatic. Once that happens, it is easy to overlook any inefficiencies in the system, because "it has been working all this time". Well, the situation can change, and even the best thought-out systems need optimizing and adaptation from time to time.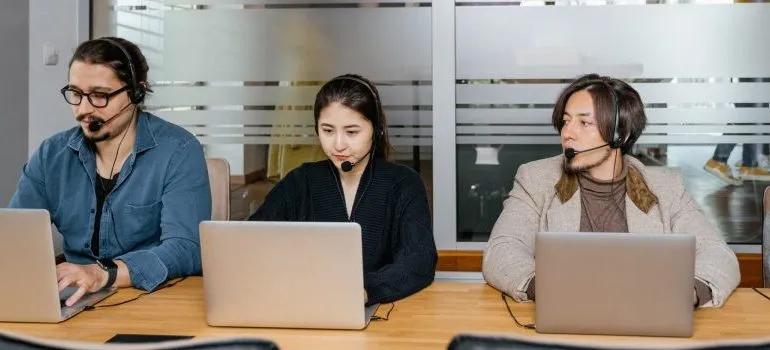 Even the most well-thought-out systems, created by top professionals usually have ample room for improvement. In practice, the conditions will change and therefore the system needs to be changed. What you need to do is identify the weak points in the system and "play" with them until you get the desired results. Observe your palletizing, timing of the pickups, and anything else that you might think is the problem.
What you might want to do is involve other professionals that have gone through this process already. Some of the top movers Boise has to offer to know a great deal about optimizing their own systems. While the industry might not be exactly the same, there are striking similarities. You might even pick up some valuable packing tips and tricks along the way. 
Communication is key
Normally, the company that is doing the shipping will be responsible for most of the communication with the customers. But that does not mean that you can choose to ignore communication altogether. If you want to prevent delays, you are going to need to look for lines of communication between you and the shipper.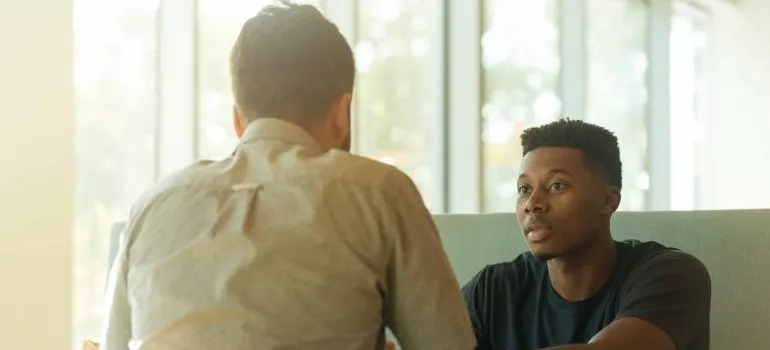 One example of this, which is very common, is that there is no way for a warehouse to notify your business if they simply don't have the capacity to accept your shipment at the appointed time. This creates delays that are seemingly untrackable but which can be solved if you only knew about them. You may have an option of utilizing another Idaho warehouse or a storage unit, or you can deal with the problem in any other way. But if you don't know that the problem exists in the first place, there's nothing that you can do.
Therefore, make sure that you are able to get information about any delays happening as soon as there is an issue. It is not easy, granted, but it is an essential piece of the "delay prevention puzzle".
You can't prevent some of the common shipping delays in Idaho but you can manage them
Not all shipping delays can be prevented. Truth be told, most of them can't. While you can prevent a large number of delays by using some of the above suggestions, sometimes you simply have to manage the situation after the delay has already occurred. If there is a tornado in Idaho, for example, you can have all the documentation in order, a free warehouse, and all the other bells and whistles and it will all be for naught.
What you need to do is figure out a way to manage these incidents properly. This depends from business to business and there is no universal answer, however. Try to work with a shipping company that will immediately notify you of any such occurrences. This will give you more time to deal with them, one way or another. That is the best way to prevent common shipping delays in Idaho, and anywhere else.

Everyone from the packers to the movers were awesome! They were all very professional and showed up when they were supposed to. would definitely use them again.
Let our team put together a comprehensive moving plan for you. Complete our simple free quote form or contact us at 1-208-375-0961.