How to prepare winter sports gear for storage
Many people simply live for that time of the year when they get to put on their skis or boots and go for a well deserved holiday somewhere in the mountains. But once the good time comes to an end and the end of winter approaches, those same people find themselves in dire need of tips that can help them store their winter gear. It's not easy to prepare winter sports gear for storage, but no one says that it has to be easy in order for it to be done. There are a couple of things that need to be done before you put your items in heated storage Boise – here's what they are.
Decide whether you want to store your items close to home or in a storage unit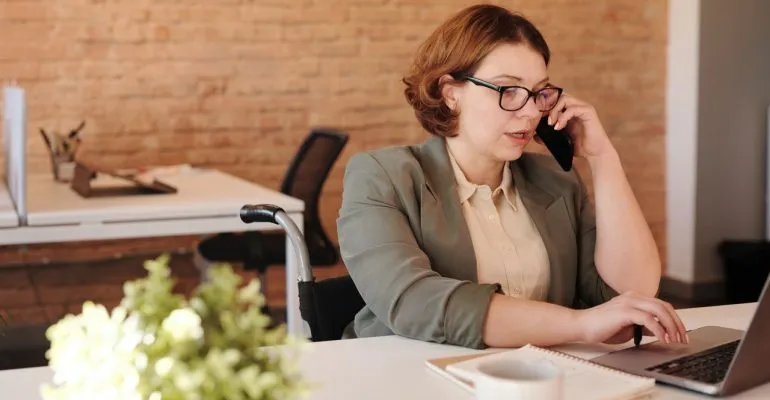 The first thing that comes to your mind when speaking about storing your items is renting a storage unit. Storage facilities have become a holy grail these days. From decluttering your home to working with Idaho movers who are handling your items, there are many different uses for storage facilities. However, it's also natural to opt for improvised storage as your finances don't make it easy to afford a spacious storage unit. And that's okay – you just need to make your decision.
If you do decide to look for a storage facility, make sure you choose the one that regulates the temperature inside the warehouse. Temperature-controlled storage can ensure the state of your items no matter the temperatures outside. And if you opt for improvised storage, then ensure you find a corner of your home that isn't in direct sunlight. A dark and cool space will be perfect for storing your winter sports gear and equipment.
How to prepare winter sports gear for storage
Winter clothing
Try to remember the exact moment when you were moving to Idaho. What was one of the first things you did before you started packing your items? If you did everything by the book, then you started by cleaning most of the items you planned on relocating. There is no reason why it should be any different now that you are preparing your winter gear for storage.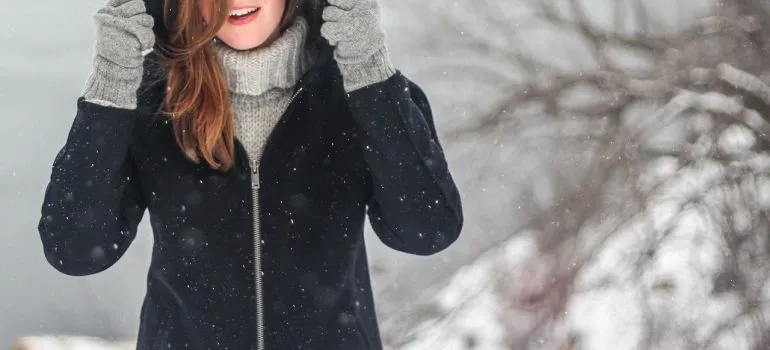 In case you are storing winter clothing, such as jackets and outwear, the first step is washing your items in appropriate laundry detergents. Every item you own should come with a label that will provide you with washing instructions, and these instructions are pretty much all you need. The one thing you should remember, however, is to leave your items to dry longer than you think is necessary. One of the first mistakes is storing your clothing pieces while they are still wet. That leads to a plethora of different problems, such as mold and insects.
When you find that everything is nice and dry, be very careful while placing your items into boxes. Every piece will need enough room to breathe, so you shouldn't shove everything inside one box. Besides, if you have rented a portable self storage unit, then you don't need to be that frugal – there will be enough space for everything.
Skis
Have you just finished a ski trip that has refreshed you and given you the energy for months that are ahead? Good for you, as skiing is a sport with numerous benefits. If you don't plan on using your skis until next winter, then the first thing you need to do is get them waxed. This will protect your skis while in storage. But it will also make it easier for you once you take them out of storage.
It might seem so difficult to prepare winter sports gear for storage. But what happens when you want to put them in a unit? When it comes to skis, there is one thing you must do – strap them together. This will prevent the edges from rubbing each other, as well as from skis falling down from a vertical position. We feel the need to bring your attention to one very important piece of information – never store your skis in a ski bag. That might seem like a logical thing to do, but leftover moisture in a ski bag could bring about lots of problems. It goes without saying that your skis should be stored indoors, just like the rest of your items.
Ski boots (and other winter shoes)
Pretty much all of your winter sports gear probably cost you a pretty penny – including the shoes. That's why you have to do your best in order to prepare all of your winter sports gear for storage. When it comes to your ski boots, the preparation process isn't as difficult as it might seem. You should start by drying the liners, as that prevents unpleasant odors and expands the life of the material in general. So pull the liners out to air dry and put them back in only when you are absolutely certain there isn't any moisture left.
The second thing you ought to do is to buckle your boots. All boots are known to lose shape over time if left unbuckled, and ski boots aren't an exception. So buckle your boots, clasp, and lock them on the loosest setting. This way, they will be completely ready for storage.
How long will it take you to prepare winter sports gear for storage?
The answer depends on how many items you plan to store in a mini self storage unit in Boise. Usually, all the work that needs to be done could be accomplished in one weekend. That is, it can be if you are determined to prepare winter sports gear for storage as soon as possible. But in case you dedicate an hour of your day to this task, the process could go on for days. Maybe even weeks.

Everyone from the packers to the movers were awesome! They were all very professional and showed up when they were supposed to. would definitely use them again.
Let our team put together a comprehensive moving plan for you. Complete our simple free quote form or contact us at 1-208-375-0961.