How to prepare for springtime in Boise
Although winter is not quite over yet, we are already starting to see the first signs of spring. And for a lot of people out there, this means that you will have to hurry and start planning how to prepare for springtime in Boise. Even though it might be early for doing some landscaping around the house, there are some things you can do to start this new year fresh. Keep reading to find out how you can prepare yourself and your household for one of the best seasons – spring.
Declutter and make more room in your home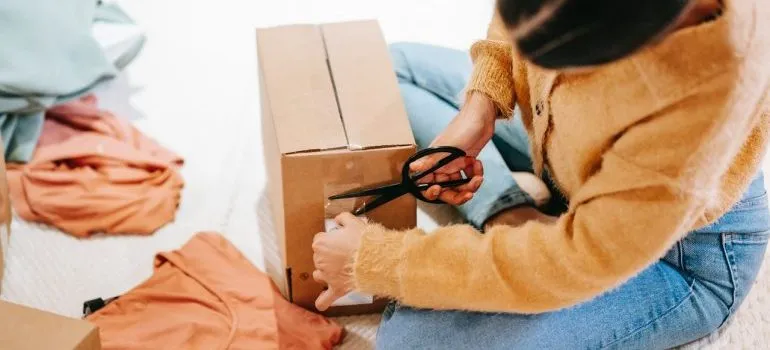 Many people think decluttering has to be done only before hiring moving companies Boise and relocating to a new location. But that is not the case. Decluttering should be done at least once a year, ideally in springtime. We understand that you probably don't have the time to go through all of your stuff once or twice a year, but you should try doing this. You will be amazed by how many items you've gathered over the past year and how many of them you haven't used in years. There is really no reason for keeping them and creating all that clutter in your home.
So, instead of living in clutter, prepare for springtime in Boise by making more room in your home. And here's how:
Decide which decluttering system you are going to use. It would be best to simply have three piles where you will place items you are going to keep, give away, or throw away.
Consider finding help. Decluttering can be really tiring. Luckily, you can make it easier if you include your entire family in this task.
Declutter a couple of hours a day. You don't have to declutter your entire home in a day. In fact, we're not sure if this can even be done. If your home is big, you will need more than a day.
Don't get sentimental. Although getting rid of items can be a bit overwhelming, don't let this worsen your mood. After all, you will only get rid of the items that you no longer use.
What should you do with the stuff you don't need?
The important thing we want to point out is that decluttering doesn't mean you are going to throw your stuff away. Sure, you will throw away damaged items that can't be used anymore. But, if your items aren't damaged, you can get rid of them without tossing them away. Here are a couple of solutions:
Seasonal items and other stuff you are currently not using can be placed in a storage facility Boise ID;
You can look for donation centers near you and bring a couple of boxes there;
If you know some of your relatives or friends need the item you want to get rid of, give them for free;
Check out online platforms where you can sell used items, such as eBay or Amazon;
Organize a yard or a garage sale and try earning a couple of bucks.
Prepare for spring cleaning and start fresh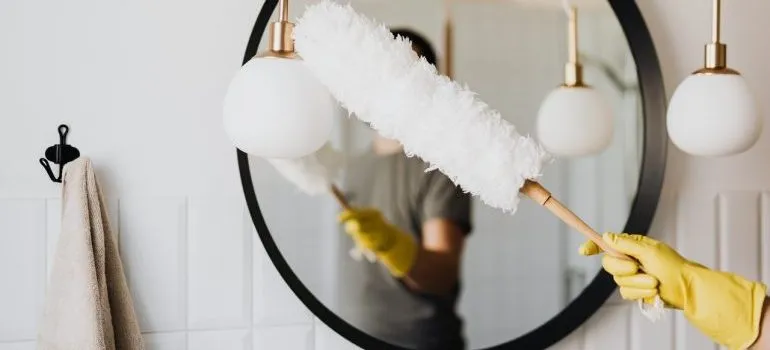 Since you will be already decluttering, use this chance to clean at the same time. Declutter room by room and use the same system to clean. As soon as you separate the items you need from the ones you don't need, start cleaning. Spring cleaning means that you will have to clean everything – floors, windows, doors, furniture, items you plan to store, etc. This is a big task that you shouldn't skip doing. After all, there is a reason why it's called spring cleaning and not summer or winter cleaning.
Although spring cleaning isn't the most favorite task, it is amazing how good one feels after finishing it. Spring cleaning prepares us for a new part of the year and it is a great tradition for starting a new chapter. If you want to prepare for springtime in Boise like a pro, don't skip this step.
What will you need for spring cleaning?
Before you start cleaning your home, make sure you have gathered everything you need for this task. You will need:
Sponges, mops, scourers, microfibre cloths, and a bucket
Protective gloves and a face mask if you will be working with harsh chemicals
Cleaning products (if you don't like using harsh chemicals, consider making natural cleaners)
A plastic caddy for carrying the essentials
Trash bags or a couple of boxes you've used when you were moving to Idaho
Take care of those repairs you are always postponing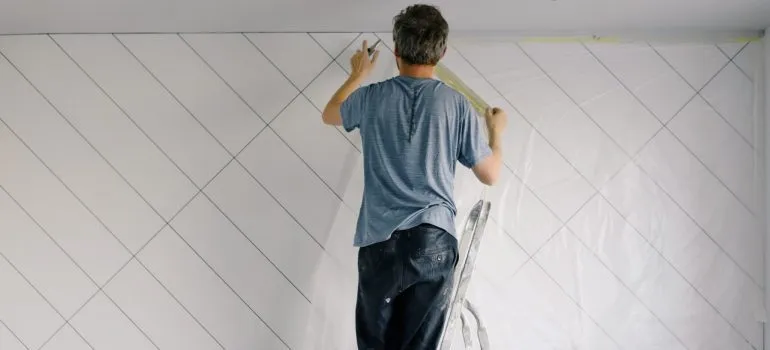 Whether you are living in a house or an apartment, we are sure there are tons of different repairs waiting for you to deal with them. Well, now is the right time to finally take care of this task. Even if you already know what needs to be repaired, make sure to inspect your entire home. Check whether there is anything else that needs to be changed or serviced. Once you finish with the inspection, make a checklist and start repairing. Also, if you are not experienced enough, put someone experienced in charge instead of trying to take care of everything on your own.
Prepare for springtime in Boise by planning a trip
The best way to prepare for springtime in Boise is to plan a road trip! Traveling around Boise and Idaho in cold weather or on a rainy day isn't the most ideal situation. That's why you should travel in spring and enjoy the beautiful weather. If you've already explored Boise and its surroundings, consider checking out some of the best Idaho cities for tourists. Idaho is a beautiful state and you should do your best to explore it as much as you can. However, since we are still fighting coronavirus, it would be best to stick to the outdoors instead of checking out local restaurants and spending time indoors.

Everyone from the packers to the movers were awesome! They were all very professional and showed up when they were supposed to. would definitely use them again.
Let our team put together a comprehensive moving plan for you. Complete our simple free quote form or contact us at 1-208-375-0961.