How to prepare for moving from Boise to Kuna ID
Even though moving from Boise to Kuna ID might seem like a simple task, you should take certain steps to ensure a stress-free relocation. As Kuna is one of the fastest-growing areas in Idaho, Boise moving and storage companies have had a lot of experience with this kind of relocation. And they have seen many relocations go wrong just because they were taken lightly. Do not go down this road. Your relocation will go smoothly only with proper planning and thorough preparation. Now, let's take a look at what exactly you need to do.
Prepare a moving plan for moving from Boise to Kuna ID
Despite the fact that Kuna is a part of the Boise City–Nampa, Idaho Metropolitan Statistical Area, and that less than 20 miles separate these two places, it is a separate town. Therefore, you will be performing a city-to-city relocation. Still no matter whether you are moving across the street, city-to-city, or cross country, you need to have a plan that you will follow.
You see, every relocation is complicated and if you do not have a proper plan, there is a big chance that something will go wrong. And when something goes wrong during relocation it usually leaves a trace on your bank account. Therefore, do not take this lightly, prepare a perfect moving plan that will help you to go through this as easily as possible. Here is how your plan should look like:
Prepare a moving budget
Get rid of the junk that is taking up your precious space and just adding up to your relocation cost.
Prepare a moving inventory list
Find and hire reliable movers Kuna ID
Pack and move
Moving can be quite expensive if you are not careful so calculate your moving budget
Yes, you are moving less than 20 miles from Boise to Kuna but still, your relocation can cost quite a bit. Especially if you require some special moving services. Naturally, piano moving or furniture installation services are sometimes necessary to hire. But if you are not moving your furniture and you have less than a few boxes of items to move, why would you hire packing services, for example?
You can pack those items easily on your own and save some money along the way. Of course, if you are moving your entire household along with furniture, your relocation cost will certainly go much higher. Still, there isn't much that you can do about it. Therefore you should prepare yourself well, and calculate everything in advance so you do not have some unpleasant surprises in the end.
Before you finish calculating think about the moving services that you might need to hire
But before you will be able to close your account book, you will need to take a good look at your moving inventory. You need to know what moving services you will require. And you cannot know that until you know what you need to move. If you have a lot of furniture you will need furniture movers.
If you have a pool table, you will need a team of pool table movers. On the other hand, if you need to store a few items, you will need to rent a mini self storage Boise. If you do not have anything that you cannot handle on your own, you can hire movers only to load, unload, and transport your items.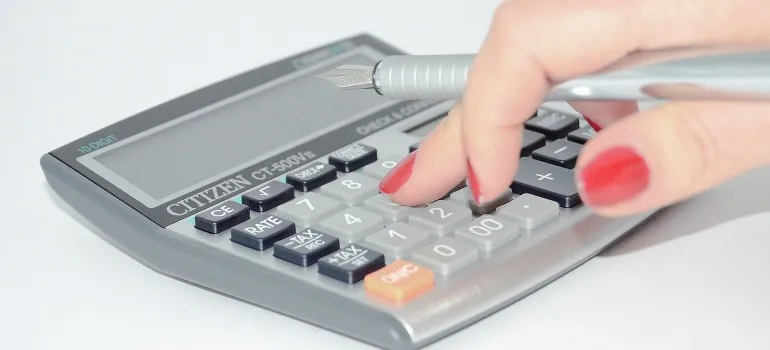 Get rid of the junk before moving from Boise to Kuna ID
First, get rid of the junk. Moving price is determined by several factors, where the weight of your inventory is one of the most important ones. Remove items that are in bad condition or items that you never use. The more weight you throw out, the less your relocation will cost. Moreover, the relocation process will be much easier and simpler as you will not have so many items to pack and move.
If you have a lot of items to get rid of, think about organizing a yard sale. That can significantly ease the strain on your budget. Alternately, you can sell your items online, donate them, or give to your friends or family.
A moving inventory list is a very helpful thing to have
Now that you have got rid of the junk you can devote yourself to items that will be moving with you. Specifically, you will need to make a list of those items. This list should be precise and detailed. So take a piece of paper or, if you want, download a moving inventory app that will significantly ease the process and start writing the list of your items. Write down their names, dimensions, weight, color, condition, serial numbers, etc.
This list will allow you to get a precise moving estimate from a  moving company, it will help you to determine the number of moving boxes that you will need to prepare, and you can use it to check your items at the delivery. Very useful.
Find reliable movers and move to Kuna stress-free
Once you have a moving inventory in your hands and you are clear with what type of moving services you are searching for, you can start searching for movers. And when you are searching for a moving company there are a few key things that you should look for. Reliability, experience, variety of moving services available, and affordability. If you can find a moving company that satisfies those criteria you are on the right track for moving from Boise to Kuna ID without a problem.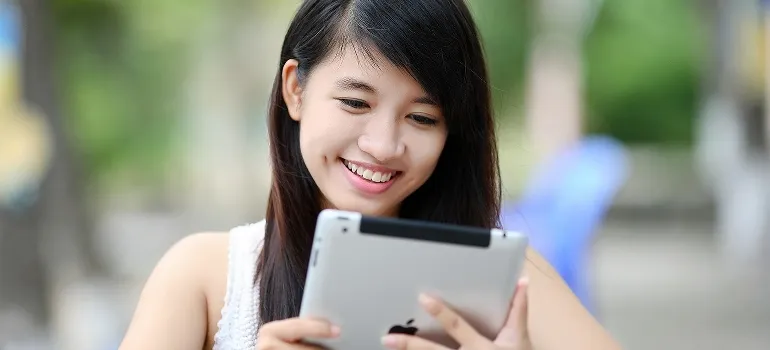 Naturally, when you are hiring a moving company, if you disregard the price, full-moving service is the best option that you can choose. With full-moving service, you do not have to worry about a thing regarding your relocation. You just have to meet your movers at your new home at the agreed time.
Prepare well and everything will be fine
As you can see, moving from Boise to Kuna ID is not a complicated task. But only if you take it seriously and prepare well. Hopefully, you will listen to our advice and do things the right way.

Everyone from the packers to the movers were awesome! They were all very professional and showed up when they were supposed to. would definitely use them again.
Let our team put together a comprehensive moving plan for you. Complete our simple free quote form or contact us at 1-208-375-0961.