How to plan a short distance move in Idaho
Moving is difficult, it's hard to say otherwise. Although, but the entire process can be much easier when you have a good plan and a quality moving company by your side. That said, planning a move is a craft in itself. You need to know how to do it and how to optimize your workflow for maximum efficiency. Here's a guide that will help you take care of everything, from finding Boise moving and storage to getting all your belongings ready for the move. You'll know exactly how to plan a short distance move. So you'll be in your new home in no time. Here's how to do it.
The details of how to plan a short distance move
Planning a move can take a very long time. It might seem easy at first. But one thing is very important to remember when it comes to how to plan a short distance move. The more time you spend planning, the faster, safer, and more efficient your move is going to be. You might start forming a very wide plan that doesn't go into detail. But once you dive a little deeper, you'll quickly see how many items there are to prepare for. It's not as simple as hiring movers Meridian and calling it quits. There's so much involved. From how to pack and organize your belongings to how to handle problems. You should even plan what to wear. Again, the more you plan, the more likelihood of success you'll have during your relocation.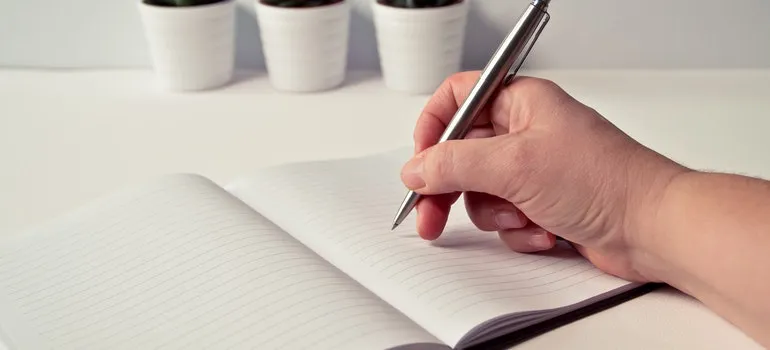 How to start to plan a short distance move?
Many people have a problem with where to start to plan. Should you start based on the difficulty of the task or based on the moving timeline? Moving to Idaho can feel quite complicated and scary. So it's always a good idea to take a step back and look at the bigger picture. Take a deep breath and relax. It's silly to say this, but sometimes it's a good idea to make a plan on making a plan. Essentially, you need to know what to plan for.
Decide on your moving day first
There's a lot to plan for, but you need to know your timeline first. That's why, the first thing that you should do when thinking about how to plan a short distance move, is to pick a moving day. It's ok to be flexible, but you need to know when you want to move. That will allow you to find movers, book temperature controlled storage Boise ID if needed, and plan your other purchases and actions. So, pick a date and see if you can manage to be flexible and move on a few surrounding days. That way you'll be able to find a better deal.
Finding a moving company should be the second stage of your plan on how to plan a short distance move
The next logical thing to do is to find a moving company. That way you'll be able to move hassle-free and with ease. But finding movers is a task in itself. Searching the web, doing background checks, and getting moving estimates takes time. But what's important to know is not to fall for the first offer. There are a lot of bad eggs out there. So it would do you good to avoid movers without reviews, as well as other sketchy companies. Better safe than sorry. That said, once you find moving companies worthy of your time, compare them, pick the best offer and book a moving date.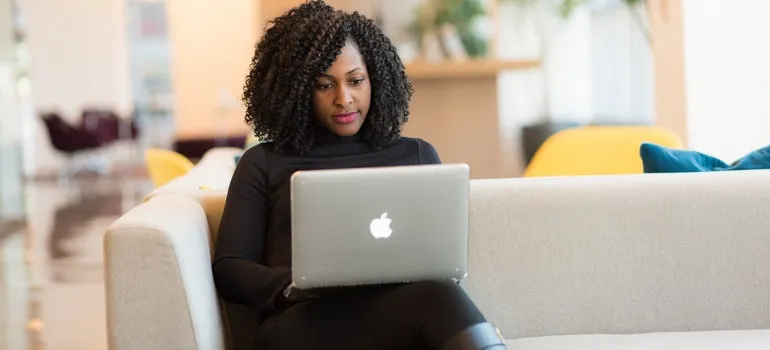 Creating a moving checklist is high on the planning list
The next item on your agenda is to create a moving checklist. Even though you are moving short-distance, you still have to know what you need to do. Likewise, even if your residential movers will be handling most of the work, you still need to keep track of your belongings. A checklist can help a great deal in this case. Actually, you should create two different lists:
A moving checklist that will list all the tasks that you need to do for your relocation. No matter how small or insignificant they might seem. It can help you a great deal to always know what your next move is.
The item list can help you keep track of what you need to prepare, pack and move. You'll be surprised how many items there are in any given home. Keeping track of everything can be challenging. A list can help with that. You can organize it by room or by size.
Packing is time-consuming so plan for it well in advance
One of the most time-consuming and difficult tasks in any relocation is packing. So when you are thinking about how to plan a short distance move, don't forget about packing. While you can count on your local movers to pack your belongings, some things you might want to do on your own. So rely on your item list and create a strategy on how to pack everything you own and move it. But remember, you should always properly prepare and protect your items for transport. Even when moving across the street, accidents can happen. Quality boxes can help a great deal with that.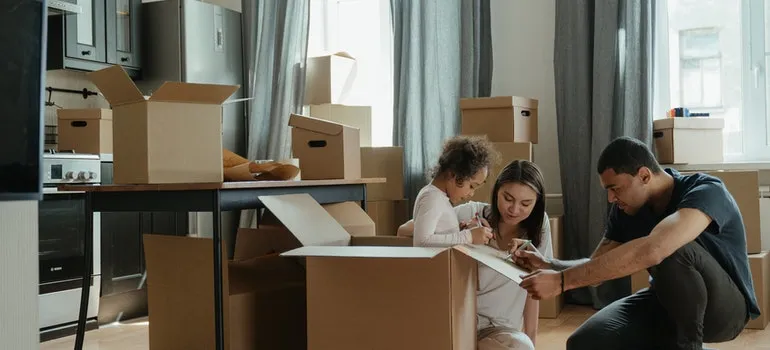 Other things to note when thinking about how to plan a short distance move
Planning a relocation isn't a walk in the park. It takes experience to know what to plan for. So, it's important to rely on your move to fill in any gaps that you might have. But the earlier you start to plan, the better your plan will be. Just make sure to cover everything you can think of. If you have pets, think about how they would react to a move. If you are moving your appliances, think about how you'll protect them during transport. How to plan a short distance move is an art in itself. But with a little bit of patience, you will be able to create a perfect plan.

Everyone from the packers to the movers were awesome! They were all very professional and showed up when they were supposed to. would definitely use them again.
Let our team put together a comprehensive moving plan for you. Complete our simple free quote form or contact us at 1-208-375-0961.