Reasons to avoid Boise movers without online reviews
There are a lot of reasons to avoid Boise movers without online reviews. Hiring a company without an online presence has a lot of downsides, and it can always be a potential scam. You need reliable and trustworthy movers Boise to handle your relocation and all of your belongings. And you need to learn to read online reviews and decide are they honest. 
Why should you avoid Boise movers without online reviews?
One of the main reasons to avoid Boise movers without online testimonials is the possibility of a scam. Moving companies that do not have an online profile and are missing reviews as well probably want to stay hidden for some reason. Their online profile can tell you a lot about them – are they registered, where is their physical office, and what services they offer. And how do they communicate with their customers? Only once you know all this information you can make a final decision about hiring them or renting storage from them. For example, you need Idaho business storage to store some very important papers. You need a company that is well known, with a lot of positive reviews. You need to be sure that your belongings will be safe and sound.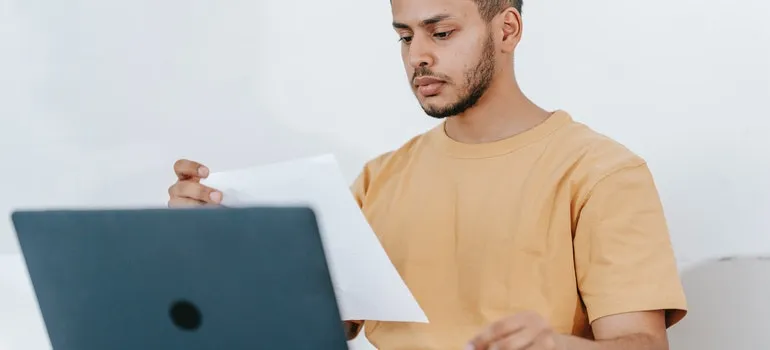 With Boise movers without reviews, you are always risking your belongings
If you do not know a lot about a moving company and you are having a hard time finding any useful information – that is a red flag. The moving company either is trying to stay hidden or they have a lot of negative reviews and they are constantly deleting them. Keep an eye on them, and check if there will be any reviews that will be taken down quickly. Usually companies like this offer much lower prices than regular movers Caldwell ID. A lot of people will be tempted to hire them in order to save some money. But with untrustworthy companies  – you are risking all of your belongings to either get damaged or missing.
Online reviews tell you how they handle their business
When you start looking at your desired moving company or temperature-controlled storage Boise you can learn a lot about them from their reviews. If you see that negative reviews are disregarded, that can be an alarming sign. It might mean they do not take care of their customers nor do they pay attention if a customer is unsatisfied. On the other hand, if you see that they have negative reviews and they answer them or offer solutions – that is a great sign. It means that they value their customers, and they are more than eager to help you relocate with ease!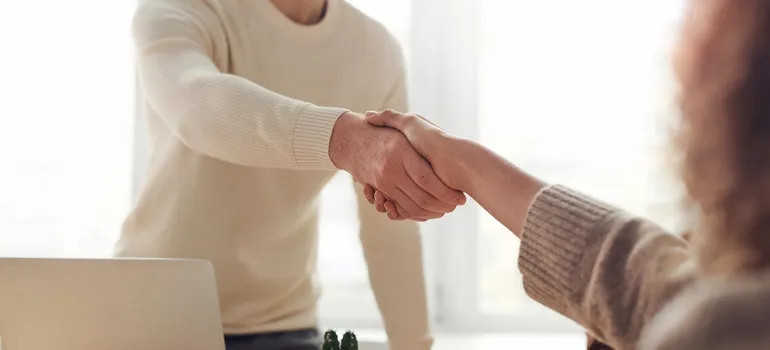 What does their overall online presence look like?
While we are talking about the importance of online reviews, we should discuss the whole online presence as well. Do they have profiles on all the networks? Do they keep them up to date? Also, do they engage with their followers? Or do they just ignore everything? Looking at the overall picture can give you some very important answers. If it seems that they do their best to make their content clear, fun, and honest there is a great chance they do their business the same. You do not need a company that posts something every 2 minutes, you rather need someone who has an informative website. That website is like their ID. It should give you all the information you might need.
Customer reviews help you set up your expectations and avoid Boise movers without online reviews
One of the reasons to look for Boise moving companies with reviews is that they will help you set up your expectations. Especially if they have a lot of reviews that go into a lot of details. Knowing what was okay, and what was not will set your expectations. You will know what are the good sides of a moving company. You will know how did they handle belongings, and were careful. Especially with the negative reviews -you will see how they handle unsatisfied customers. Did they just disregard them or they did do something to make things right? And if you hire a moving company that has no reviews – you are risking a bad relocation.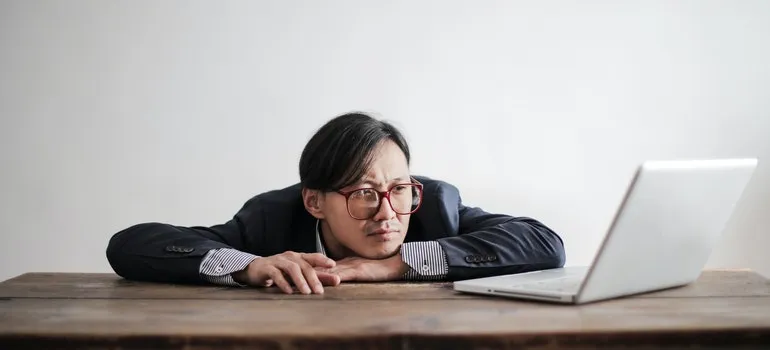 Without moving reviews you won't know details about their other services
You might find a moving company that offers you a great deal and has a lot of additional services. It will look nice and tempting to save money, but those Boise movers are without online reviews. And that should be a red flag. It might be that they still did not have any relocations, and they are trying to get their first relocation. But, if you see that they say they exist for 5 years and they have no online reviews – that is not a good sign.
When you look at their reviews you will see was their packing service reliable and did they do everything right. What does their storage look like? And all this is especially important when you are moving out for the first time. You need someone reliable and trustworthy.
Don't forget to add your review!
People often disregard the importance of moving reviews. We postpone them until we forget about them. And as you now know, posting online reviews is essential. You are potentially helping someone to either avoid bad movers or you are helping them to have a stress-free relocation. Be honest in your review, and tell all the good and bad things. That way, you are helping Boise movers as well. By telling your experience with them, you are boosting their online presence and helping them reach more customers.
Spot fake online reviews
Fake online reviews are unfortunately very common. And nowadays you can easily spot fake testimonials. They are usually either too positive or negative. And they often use unnatural words, that simply seem odd. And if all the positive reviews came all at once – there is a great chance that someone wrote them and post them all at once. And as you should avoid Boise movers without online reviews, you should avoid those with fake reviews.

Everyone from the packers to the movers were awesome! They were all very professional and showed up when they were supposed to. would definitely use them again.
Let our team put together a comprehensive moving plan for you. Complete our simple free quote form or contact us at 1-208-375-0961.