How to make moving for work easier on your family
The decision to uproot your household is never an easy one. Every relocation, no matter how small, is still a big change. When that change represents a serious step up, an improvement to your lifestyle, and provides security for the future well, that's certainly a welcome one. But, with family in the mix, things aren't as simple as packing a suitcase and hitting the road. Because, now, your priority is to make moving for work easier on your family. To help them go through the process with minimal tribulations and ensure a smooth transition from start to finish.
First things first
There's no doubt you felt ecstatic when you found out you got that amazing job. So much so, in fact, that you're hyped and ready to jump right into planning. But, although your enthusiasm is well-founded, it will have to wait. At least for the time being. There's one thing you'll have to see through first: breaking the news to your family.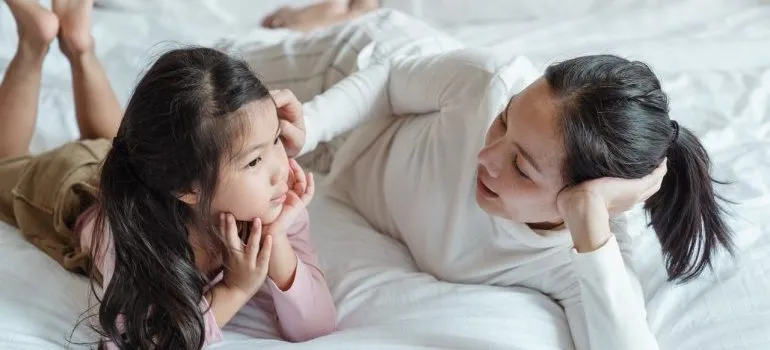 Letting your loved ones know what's happening is absolutely crucial. It's as important as planning and finding ideal movers Boise for your needs. Their lives are about to change drastically now, as well. To make moving for work easier on your family, you'll have to give them enough time to process the information. Therefore, it's essential to get this one right.
Breaking the news – how to approach it?
Two things to keep in mind here are:
Don't delay. The conversation might be tense or even unpleasant. Especially if your kids are in their mid/late teens. Still, you'll have to get it done sooner, rather than later;
Be open, honest, and understanding. Even though you might encounter some resistance, this is the only way to get everyone on the same page. Express your thoughts and concerns, but, also, emphasize the enthusiasm and what it means for all of you.
In most cases, the best approach is to discuss the matter with your spouse first. Preferably, the second you find out relocation is a real possibility. It's essential to have their support, especially further down the line, when you decide it's the right time to let kids in on your plans.
Find a good moving company
Having good movers will make moving for work easier on your family in so many ways. They can simplify every aspect of the process, thus making your relocation almost effortless. To find the right movers for your needs, you should:
Make sure they are licensed and insured;
Check their credentials and read the reviews;
Give them a call, ask for referrals, and follow up on it;
Check how long they've been in business;
Make sure they have all the moving services you may need.
You should go through the above steps for each moving company that catches your eye. Granted, it will take some time, but what you'll end up with is a team that can handle your family's move safely and swiftly.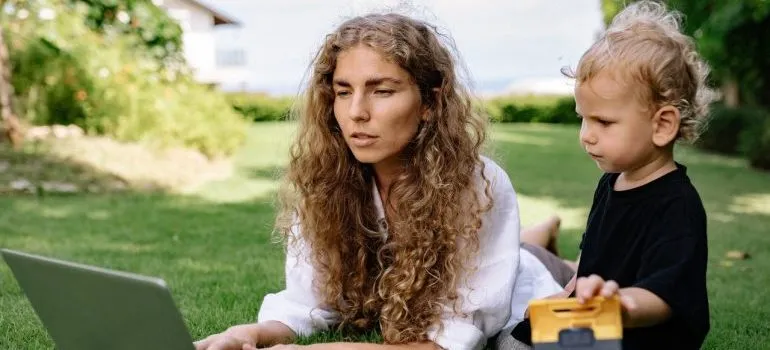 Having a good moving team is even more important if you're moving your own business, too. In this case, it's imperative to minimize downtime and reestablish your base of operations ASAP. Experience, training, and tools allow movers to do exactly that. And, in some cases, to give you a bit of a head start in the form of business storage or pro staging services. After all, when dealing with a project of such magnitude, every advantage is a welcome one.
Choose the right time to move
Moving is very disruptive for your family. However, there's no need for this disruption to grow to the extreme. If you choose the right time to move, you can minimize the negative effect relocation can have on your family. Therefore, it's best to sync your transition with theirs.
If your spouse is currently going through a big change, like starting a new job, for example, it might not be the best time for them to move. But, if they're currently looking for a new job, moving will present an amazing opportunity for them, too.
On the other hand, if you have children, the situation tends to get even trickier. Kids are creatures of habit. As such, they don't cope with big changes all too well. They love routine, as it brings a sense of security. Therefore, yanking them out of it can make it harder for them. So, if possible, try to time your relocation with their transition. For instance, they'll have a much easier time adapting if you move before the school starts than in the middle of the semester.
What to do when there's no perfect time to move?
Landing a dream job is, in most cases, a once-in-a-lifetime opportunity that you have to seize immediately. However, this often entails moving in a hurry. Now, relocation, by itself, is quite challenging. But a tight schedule can make it borderline nightmarish. In this case, you might want to spare your family the added stress, and either:
Move ahead of them, or;
Wait until the last minute, and then move.
Granted, none of these choices is optimal. Fortunately, you can make them work.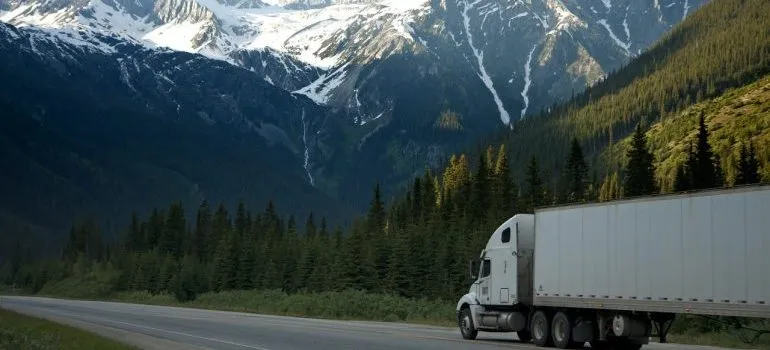 Moving ahead will make it more difficult to cope with a big change since you'll have to do it alone. However, you'll have the opportunity to "set the stage" for your family's arrival. Waiting until the last minute, on the other hand, allows you to maximize the time you have with your family and move at the same time. And, you can do both without actually having to move in a hurry. You can hire one of the freight companies Idaho has to send your belongings a bit ahead of time. After that, it's only the matter of telling them where and when to deliver, and your settling in can begin. Easy as that!
Stay positive to make moving for work easier on your family
To make moving for work easier on your family and yourself, it's important to keep all your spirits up. Although moving entails a bit of turbulence, it's nothing you cant thread with their help. So talk to them, tell stories, imagine awesome situations. Hype them up and let them respond in kind. And, by the time the moving day comes, everyone will know moving is the right thing to do.

Everyone from the packers to the movers were awesome! They were all very professional and showed up when they were supposed to. would definitely use them again.
Let our team put together a comprehensive moving plan for you. Complete our simple free quote form or contact us at 1-208-375-0961.