How to maintain productivity while relocating your office
Relocation is complex no matter where or what items you are moving. Moving home has its fun but also some hard times. In addition, moving your business or office can sometimes be even harder. If the business is flourishing, it can outgrow its office. Naturally, there appears a need to expand into a larger space. Moving the office can contribute to enlarging the business. However,  there might be some challenges along the way. An office relocation can at some point disrupt the productivity of your business. Movers Boise area can certainly offer their support for your relocation. With professional movers, your office move will be as easy as possible. As always, the key lies in good organization. In this article, learn some tips on how to maintain productivity while relocating your office.
Moving your office to Idaho
Idaho capital Boise also bears the name Treasure Valley. Downtown Boise is home to many small businesses. So it is a great idea to move your office here. The idea is to maintain productivity while relocating your office. Therefore, you will need to start with moving preparations on time. Moving to Idaho should start as early as possible. This way you can take your time with packing. In addition, you will have more time to dedicate to your business. This way it will suffer as little as possible. Also, you need to continue communicating with your stuff. Explain to them what kind of benefits your business will have in Idaho. It is very important to let your employees know how you plan the office to work as this can be very challenging for the entire team.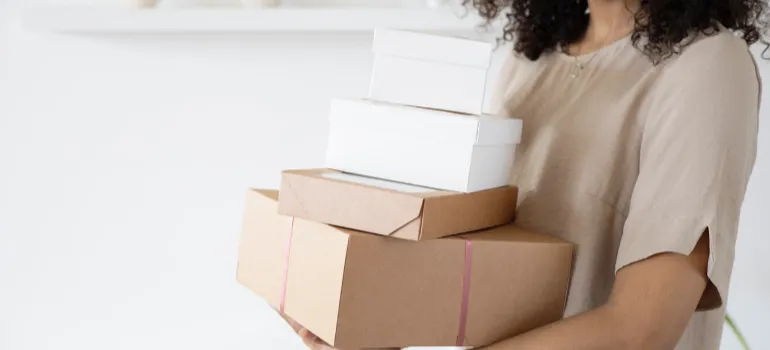 Ways to maintain productivity while relocating your office
Now that both you and your employees know the exact schedule of your moving process, you can move to the next level.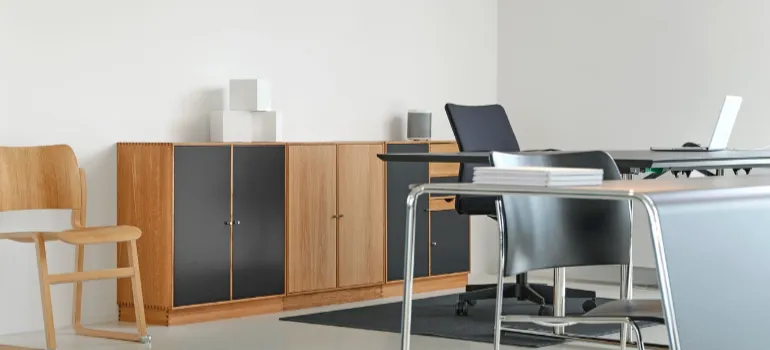 When it comes to moving business you need to cover every single detail. This is the only way to keep the productivity. Also, you need to create an inventory list before taking the items into inventory storage Boise. In addition, we advise that you think about donating or taking into recycling all the office furniture you don't use,  You should not waste time and money on packing items you will not use in your new office. In addition, you can draw the new office plan on the floor to know exactly what you can put there. Also, this way your employees can make a new sitting plan and know exactly where to start working.
Packing can start
In this serious process everybody should have their role. For example, you can ask your employees to help you with packing. This will speed up the whole process as more hands are faster than just two.
This can of course, save some on your packing. But more importantly, you will create some firm bonds between co-workers. If you all keep together in this process, you will make this office relocation more productive. Therefore, get some packing material and start preparing the goods for packing. For computers, scanners, copy and other machines, make sure to provide some sturdy packing materials. However, you should not pack some items until the last minute. For example, paper, pens, laptops, charging cords should still be at your disposal until your movers arrive. You can normally pack those items you don't need to use. Remember to label the boxes properly.
Few important pieces of advice about fragile items
When it comes to packing fragile items such are your devices, we do not recommend packing on your own. Although relocation is an expensive process, this is not the time to save on packing those items. After all, if you do not manage to pack sensitive items properly, they may suffer damage. For this reason, hiring professional packers will definitely ensure safe packing. Packers not only have better and more appropriate packing materials. They will also save you a great deal of time which is certainly precious when doing business. It is certainly not easy to balance between your day-to-day business, moving preparation, and you own life. If needed, keep some virtual online meetings if you must close your office temporarily. This is a good way to keep your employees up to date with all the activities regarding the move. Also, this will save tones of your time.
Inform customers on time to maintain productivity levels in check
Your business means nothing without your customers. Take time to write down a message to all your clients, associates and partners. Inform them about the new location of you company and the exact moving date of your relocation. In addition, make sure to post this new to your customers on your social media. Besides sending the news letter, you can also organize a warming party dedicated to your office move. Also, make sure to invite all the important business partners. In addition, make sure to invite your new Idaho associates in order to create firm business relations as soon as possible. Do not forget to cancel all the utilities you are using in your current office. In addition, you need to change the office location address in all the registers. Update the information on your website and social media pages.
It is very important to maintain productivity while relocating your office. This process can give you a hard time. Your business may undergo certain losses. But, luckily there are some tips and tricks how to keep the balance and make everything work. Together with your employees you can make the sense of unity and make this process less overwhelming. Also, you will make the disruptions in work as little as possible. If possible, your new location should be up and running before you even get there. Remember that with proper planning and open communication, you will ease this process as much as possible.

Everyone from the packers to the movers were awesome! They were all very professional and showed up when they were supposed to. would definitely use them again.
Let our team put together a comprehensive moving plan for you. Complete our simple free quote form or contact us at 1-208-375-0961.