How to keep your home clean while moving
If you are getting ready for an upcoming move, keeping your household clean might not be your priority. However, the moving process doesn't have to be overbearing. By planning it the right way, you can keep your home clean while moving and save yourself the trouble. Take a look at the following tips and tricks that will help you maintain your home during the moving process.
Plan your move on time
Getting ready for the move can take a while, and at the same time, it can get your home messy. In order to keep your home clean while moving, you will have to make a plan and stick to it. Everything from packing, sorting out and organizing will be time-demanding, making it almost impossible to do the daily cleaning chores.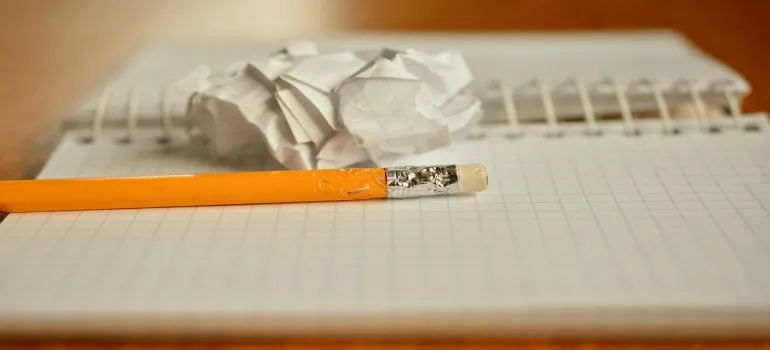 Well, if you are moving in a rush or have a big house to keep clean, we have some good news. There is an easy way to keep your home clean while moving. Here are the things that you'll need to organize:
The packing process. Depending on how efficiently you pack, you might have some extra time to clean every room before moving out.
Professional moving assistance. If you are moving last-minute, professional movers can do all the hard work and allow you to spend more time with your loved ones.
Getting the cleaning products. While you are packing one room at a time, make sure to have all the cleaning products ready and avoid spreading dust and dirt all over the house.
The moving day. Once all the moving boxes are packed and ready to go, you might need to do some additional cleaning in your home. Make sure to have everything ready to do the finishing touches like dusting, vacuuming and taking out the trash.
Schedule the transportation of your belongings
The packing and transportation of your moving boxes can take more time than expected. While you are planning your moving day, you should consider hiring professional movers for a few reasons. First, if you have a large inventory to pack, professional movers will handle this process more efficient and save you some time. Second, in order to keep your home clean while moving, you will need that extra time to clean the floors and vacuum one last time after movers are done with their job.
There are some reliable freight companies Idaho that could help you with every step of the moving process. Whether it's packing and getting the necessary supplies or just the transportation of your belongings, you should consider hiring professional moving assistance.
Make a packing plan
In order to keep your home clean while moving, you will have to minimize the mess of the packing process. By having a good packing plan, you'll spend less time cleaning and make it easier to clean one room at a time. Also, during the packing process, it's easy to spread dirt and dust all over the house. Make sure to pack one room at a time and you'll save yourself a lot of time.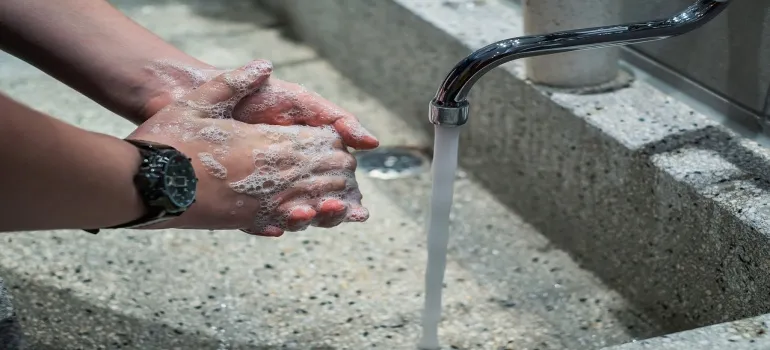 Downsize and pack one room at a time
Even the cleanest homes can get dirty and messy during the moving process. What's a surprising fact is that most of this dirt comes from handling some of the items you haven't been using for a longer period of time. For example, when packing memorabilia, keepsakes and offseason clothes, you might elevate more dust in the room.
If you want to keep your home clean while moving, you should consider packing as few items as you can. By downsizing, you will free some space in your home and ease the cleaning process. Also, moving only the necessary items will help you save money on moving services.
After you are done with the packing process, make sure to label your moving boxes. This will help you find your belongings easier after moving into your new home.
Pack a moving day bag
If there is one day during the relocation process that will make your home look messier than usual – it's the moving day. This is why you should make sure to get everything ready before leaving your home. Try to minimize the garbage on moving day and pack only the necessities. 
If you decided to hire moving assistance, you should plan an additional one or two hours after the movers go away to clean your home last-minute.
Find additional storage for the extra items
The easiest way to clean any home is by removing all the unnecessary or extra belongings. If you have a lot of items you don't have room for even after packing all the boxes – there is a simple solution. You could consider getting full-service storage near your home and keep all the extra items safe. A good storage solution will allow you to have more space to work in while packing, but it will also help you keep your home clean while moving.
Hire moving assistance
One of the most efficient ways to pack and move is to hire professional moving assistance. A reliable moving company like Peasley Moving & Storage can help you with every aspect of your move and save you valuable time.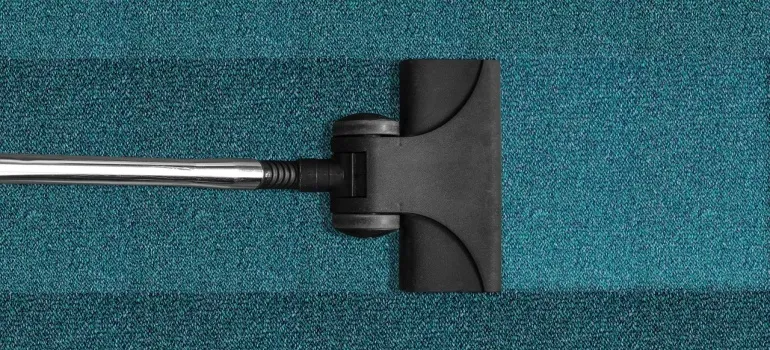 Keeping a home clean while relocating is most commonly not a priority to people. However, by staying well-organized and planning step-by-step, you can keep your home clean while moving and still enjoy a low-stress relocation.

Everyone from the packers to the movers were awesome! They were all very professional and showed up when they were supposed to. would definitely use them again.
Let our team put together a comprehensive moving plan for you. Complete our simple free quote form or contact us at 1-208-375-0961.