How to find reliable movers during the pandemic
Many industries have been suffering due to COVID-19. The coronavirus pandemic has been affecting all aspects of our lives. And because of the different rules and health regulations that individual states impose, many people are deciding to move in search of a better environment. That is one of the reasons that the moving industry has been deemed an essential industry, and as such, was not as affected by the pandemic. However, with so many people on the move during a crisis, it is starting to become difficult to find movers you can trust. So, how can you find reliable movers during the pandemic? Our Idaho movers are here to provide you with some essential guidelines on what to look for in movers during these trying times.
Relocation during the pandemic can be challenging
Organizing a relocation has always been a difficult job for people, even before the pandemic struck. And with the new COVID-19 rules and regulations, it has become even more challenging. Putting all the new rules and regulations aside, there is also the psychological perspective to consider here. If you are strictly following all government recommendations regarding physical distancing, wearing a mask, etc. – you will surely not feel comfortable sharing your space with a moving crew. Therefore, it is very important to do everything that is in your power to reduce the risks that a moving process inevitably brings. And that starts by finding a moving company that is in full compliance with the current measures.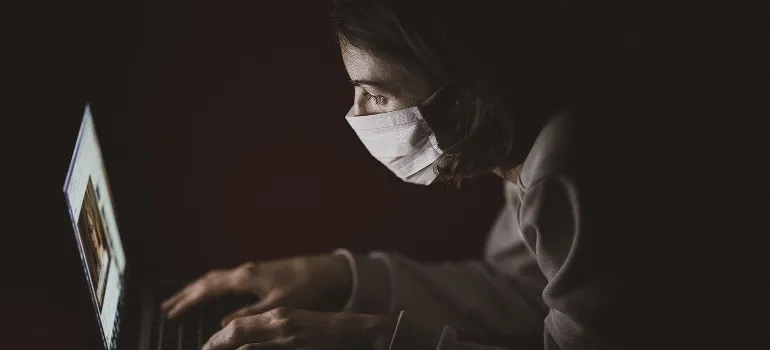 Naturally, when you are moving your home or cargo, there will be other people involved in the process. And it's good to remember that you are not alone in this. That is why the best thing that you can do is to find freight companies Idaho that are abiding by all health protocols.
Four steps to find reliable movers during the pandemic
If you are wondering how to find a reliable moving company during the pandemic, health and general safety protocol compliance is not the only thing that you will need to pay attention to. As we already mentioned, the moving business is booming right now. People are relocating like never before and it is harder than ever to find a moving company regardless of whether you are looking for residential movers or looking for medical equipment shipping services. Luckily, there are some very simple steps to follow to make things easier for yourself:
Start your search on time
Go online to locate moving companies that fit your requirements
Check your movers' equipment
Talk to movers about regulations and protocols
#1: Start searching for movers as soon as possible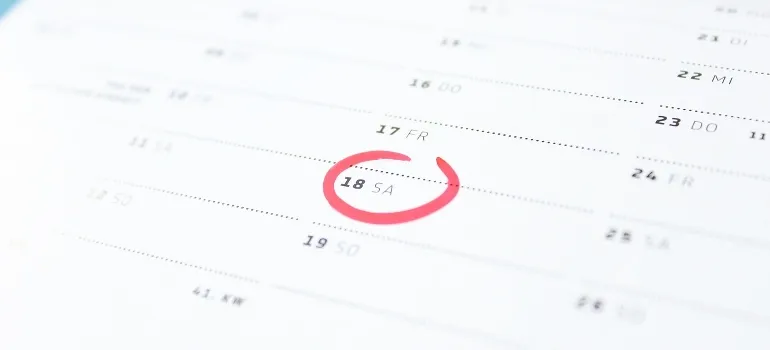 Many moving companies are busier than ever. That is why it is of the utmost importance that you start your search on time. Usually, the recommended time frame for hiring movers is a few weeks before the move. Today, with so many people on the move, you will have to do it at least one month in advance. Unfortunately, the current migration process that is happening is not something that is planned as many people decided to move suddenly. Still, if you have the option to postpone your move for a few weeks, we recommend you do to give yourself more time to organize your move properly.
#2: Go online and find movers that match your requirements
Regardless of the pandemic, the first thing that you need to do when hiring Boise residential movers is to actually find ones that suit your requirements. As you probably already know, moving companies offer a variety of services. Therefore, you need to know what you are looking for before you start your search. This primarily means dealing with your moving inventory.
Start by decluttering your household or business space. Get rid of the junk and dispose of all items that you are not planning to carry with you. Once you are left with only the items that are going into the moving truck, you will know what type of services you need and will be able to get a more accurate estimate. After that, it is only a matter of finding a moving company that can match your expectations in the best way.
#3: Make sure that your movers are properly equipped
Once you locate a few moving companies that you like, you need to make sure that they have all the required equipment to provide you with proper moving services. This means modern and properly maintained vehicles, professional moving equipment, and quality materials. That is the only way to make sure that your relocation will go as planned.
#4: Working in compliance with all health protocols is a must
Another thing that you need to make sure of when hiring a moving company during the pandemic is whether they are following all current health regulations and protocols. Your moving crew needs to be equipped with masks, gloves, hand sanitizers, and they need to respect physical distance as much as is possible in a confined space. Talk to the management before you decide to hire. Ask any question that comes to your mind. You should never be reluctant to ask questions like this when health is at stake. Finally, consider only movers that follow strict regulations.
What is the point of health guidelines if the moving crew doesn't follow them?
When you are hiring a moving company during the pandemic, one of the things that you need to think about, regardless of the company policy on rule compliance, is whether the moving crew is actually following and obeying those policies. A moving company could set rules that look very nice on paper. But the question is whether they have a responsible moving crew that will follow those guidelines. Ask the management about their workers. Are they hiring only trained professionals? Are they testing employees on a regular basis?
Explore your options today – start with Peasley Moving & Storage
As you can see, there are many things to think about when you want to find reliable movers during the pandemic. However, if you are careful and meticulous, finding them should not be too big of a problem. The biggest issue you could face is the current high demand for moving companies at the moment. You can start by reaching out to our representatives here at Peasley Moving & Storage.

Everyone from the packers to the movers were awesome! They were all very professional and showed up when they were supposed to. would definitely use them again.
Let our team put together a comprehensive moving plan for you. Complete our simple free quote form or contact us at 1-208-375-0961.