How to choose between moving companies
Choosing the right movers for your relocation when planning a move is the first and most important task. After all, the movers are the main source of help during a move. That's why, if you're moving to or from Idaho, it's very important to choose one of the best Idaho moving companies currently available on the market. Of course, some people choose to skip out on hiring movers while others pick the first movers they come across. And even though each of these options is a kind of solution for moving, neither one is the ultimate solution. That's just the way it is – Expert movers are a must if you wish to have a good moving experience. However, it can be hard to choose between moving companies. Luckily, there are some guidelines you can follow when picking out movers for your move.
Begin by making sure all your options are legit
The easiest way to choose fitting short or long distance movers Boise, or any other city has to offer, is to first weed out bad movers. That way you'll only be left with great options you can safely choose between. When that's the case, you can simply go by what you want and need and you don't have to concern yourself with safety and such. Of course, that means that you have to invest some time and effort in finding decent options beforehand. Of course, you can combine the two – researching and making a choice. However, it's better to start with one and follow with the other.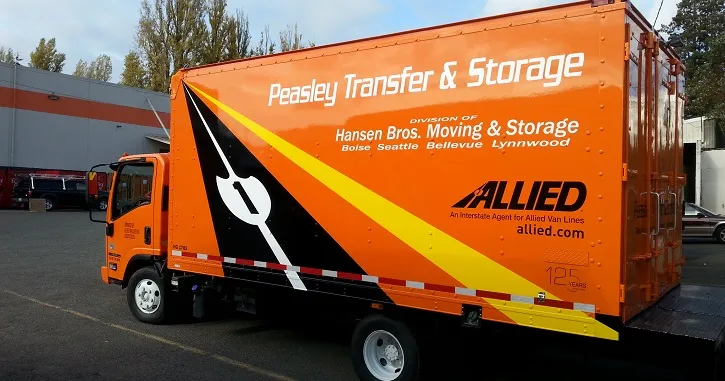 Begin by researching and learning as much as possible about various companies that offer services in your area. After you're done with that, move on to eliminating the businesses that didn't quite make the cut. We strongly suggest you remove all subpar options from your list early on. It's okay to be ruthless. You're entitled to getting good quality Boise moving services for your money. Plus, by eliminating more and more businesses, by the end, you'll end up with only a handful of options that fit your criteria perfectly.
When choosing between moving companies reading reviews is a must
The easiest way to weed out bad movers is by reading reviews. Just be careful and use your head when making conclusions since many reviews can be fake. That being said, it's usually not expert movers that have tons of fake reviews since those are not something they need. If the services are good, there will likely be plenty of satisfied clients that would be more than happy to leave a review. Still, reviews are the best tool for accumulating information about businesses.
Trust your fellow countrymen, they already went through what you're going through right now. However, don't do so blindly. Making good decisions is usually rooted in collecting as much info as possible and then thinking it all through yourself.
Look for a company that offers what you need
When choosing between moving businesses it's also advisable to discard all those options that don't fit your needs perfectly. For example, if you're in need of industrial storage, for some reason, you likely won't be satisfied with a moving business that doesn't offer this service. Sure, you can hire different companies for different things. However, it's much better to choose one company for multiple things, if not all.
Before you make a choice, it's best to trim down your list of options by reading companies' websites extensively. There you'll find all the necessary information regarding the services they offer. After that, you'll be able to narrow down your options even more which will eventually allow you to choose the perfect moving company for your relocation.
Your budget also plays a significant role in choosing a moving company for your move
It's also important to take your moving budget into the account. For example, if one of the freight shipping Boise companies is out of your price range, you should immediately cross it off your list. But to be able to do that, first, you have to set your budget. After that, request quotes from all of the businesses that are still left on your list. Of course, first, make sure all of these options are good options and that they offer what you need. After you get the quotes, you'll be able to eliminate the businesses that are out of your price range. By doing this you'll trim down your list even more, which is very important when trying to choose between moving businesses.
Choose a company that conveys trust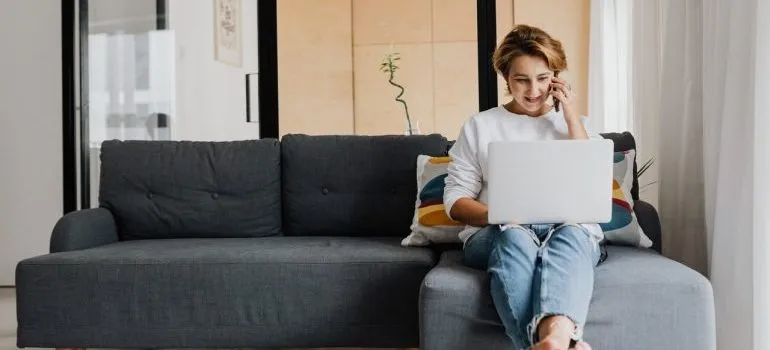 By now your list should already be quite small. Unless, of course, you're absolutely loaded and you live in a city filled with experts. That said, no matter how long your list may be at this point, after all these other steps, it's very important to choose a company that simply feels right. Give a call to all movers on your list. There are quite a few questions to ask before hiring a moving company. Plus, you'll be able to "feel them out" a bit. After that, it'll be much easier for you to choose. If you did everything correctly before this step, picking either of the options should be alright. Making sure you vibe with your movers is very important.
Even though it can be hard to choose between moving companies, there are ways to make it simpler
Your movers are your support system during relocation. That's why it's very important to choose reliable movers who are good at what they do and care about their customers. Unfortunately, finding such movers can be difficult and stressful unless you know what you're doing. Luckily, there are some things you can do that make it much easier to choose between moving companies. We've already mentioned a couple of them. Now all you need to do is implement them and you'll find your perfect movers in no time!

Everyone from the packers to the movers were awesome! They were all very professional and showed up when they were supposed to. would definitely use them again.
Let our team put together a comprehensive moving plan for you. Complete our simple free quote form or contact us at 1-208-375-0961.