How to baby-proof your home with self storage
Organizing a household and preparing it for a baby is a big and very important thing. Whether you have already moved into a new home or you're still planning the relocation, you need to think of baby-proofing if you want to ensure the safety of your little one. Although there are many baby-proofing kits, we at Peasley Moving and Storage Boise wanted to share with you a couple of tricks to make this process easier for you and your partner. Right in this guide, we are going to tell you how to baby-proof your home with self-storage and how you're going to benefit from doing this. So, if getting self-storage to babyproof your home sounds like an interesting solution, make sure to keep reading.
How can self-storage help with baby-proofing your home?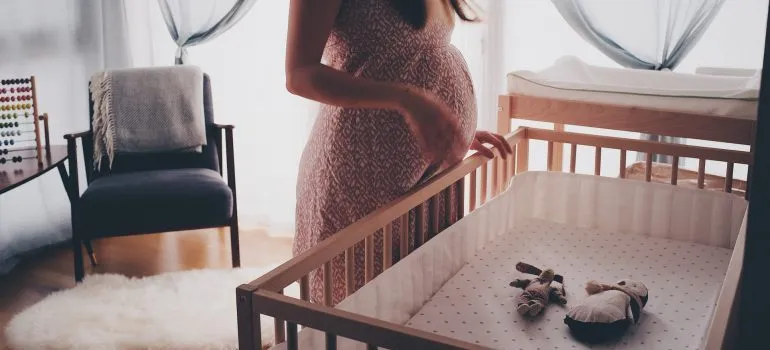 We're sure you already know how useful Idaho storage solutions can be when you're moving or when your place is drowning in clutter. Find a secure storage facility and you will be able to place all your furniture there without having to worry about its safety. But what about baby-proofing? How can self-storage make this task easier for you? Well, the answer is really simple.
When baby-proofing, your goal is to make the home as safe as possible for your kid. This means you need to get rid of some dangerous chemicals or at least place them somewhere safe. You can also lock drawers and certain parts of your closets, and think about how you're going to make every room in your home safer. If you choose to get self-storage, you can simply store all those sharp-edged and heavy items that could be potentially harmful to your child.
Tips & tricks on how to baby-proof your home with self-storage
A lot of people out there think that they only need to rent storage when remodeling a home or relocating. But, as you can see, that's not true. Whenever you need some extra space, you can get a storage unit that meets your needs. So, now that you know how self-storage helps when babyproofing a home, let's see how you can use it in the best possible way. Here are a couple of tips & tricks from professional local movers Boise on how to baby-proof your home with self-storage.
Declutter your home as early as possible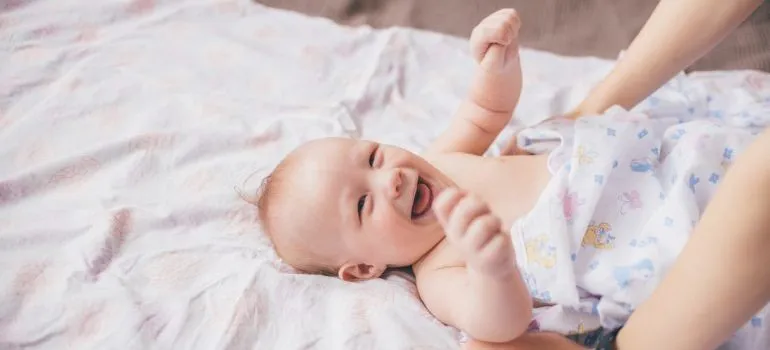 When baby-proofing a living space, it's important to take care of the first step (decluttering) as quickly as possible. Your goal should be to get rid of unnecessary things before you bring your little one to your home. That's why you should start dealing with this task as quickly as possible. For starters, you should write a plan. Plan what you're going to keep, what you're going to store, and what you're going to throw away. Keep in mind that you can also donate some of your items if they're not damaged and can still be used.
Once you're plan is done, you can start to declutter your home. To make this process a bit easier, you should declutter room-by-room. This way, you won't get too tired or overwhelmed like you would if you opt to declutter the entire home in just one day. Also, if possible, consider getting some help. Your partner can help you, but you can also ask a couple of friends to make this task less boring and tiring.
Secure all hazardous items away from your living area
One of the first things to do before moving into a new house with a baby is to get rid of dangerous items. You can't have cleaning products or items from your garage just lying around your home. Instead, you should place them somewhere your child won't be able to access them when you're not paying attention.
Unfortunately, chemicals and flammable items are among those items that professional self storage facilities will accept. It's a simple matter of safety. So, you will need to explore a different path to handle this. Our suggestions would be to find a secure place on your property (a tool shed or basement) and lock them inside.
Prepare the baby's room with no hassle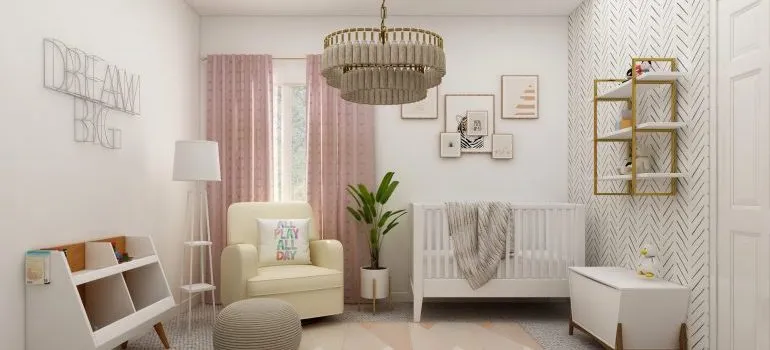 Are you finally done with decluttering? Then, get ready for the fun part – designing the baby's room. If you're not sure about the style, check out Pinterest and you'll find tons of ideas there. Pick colors, buy or make new furniture and plan out where you're going to place everything. We are sure you are going to enjoy this, just make sure to start with this task well ahead of time. You don't want to be repainting the walls in the baby's room on the day when you're going to bring them home.
Store away important and valuable pieces
Young kids can sometimes (almost always) ruin some of the items that mean a lot to their parents. They either break memorabilia, draw over them or damage them in other ways. And you shouldn't get mad because of this. They are young, need to learn and move around. Your job is to protect memorabilia and valuables if you have them in your home. If you choose to baby-proof your home with self-storage, you can simply store away important and valuable pieces. Just make sure to know how to handle large items when moving them to and out of your storage unit.
Invest in a quality baby proofing kit after placing everything in self storage
After you baby-proof your home with self-storage, you will only have one thing left to do – to invest in a quality baby-proofing kit and create safe areas in your home. It's a good idea to invest in baby gates to limit your child's movements and keep them away from rooms like the kitchen or dangerous parts in your home, such as stairs. This will help you keep them in safe areas and prevent them from going anywhere else.

Everyone from the packers to the movers were awesome! They were all very professional and showed up when they were supposed to. would definitely use them again.
Let our team put together a comprehensive moving plan for you. Complete our simple free quote form or contact us at 1-208-375-0961.