How to avoid clutter after moving
Keeping your house clutter-free is important. However, living in a clutterless home is much more difficult than it seems. People have a tendency to keep items they are no longer using simply because they attach certain memories to them. Moreover, we always avoid throwing away an item because we believe we might need them down the line. But if you want to live in a clutter-free home, that ends now. If you happen to be relocating in the weeks and months to come, then you have the perfect opportunity to declutter your living space. There's a way to avoid clutter after moving, but we regret to inform you that the preparations for a clutter-free home begin before your moving day. Don't hesitate to contact the best Idaho moving companies around and get down to work. Nothing is stopping you from decluttering your home.
The only way to avoid clutter after moving is by decluttering before the move
How are you supposed to avoid a messy home if you relocate all the possessions you have in your current home? We are pretty sure you don't need ten different kinds of silverware sets or boxes and boxes of Tupperware. Not to mention how much cheaper it will be to relocate your items with the help of local movers in Boise once you get rid of a bunch of things.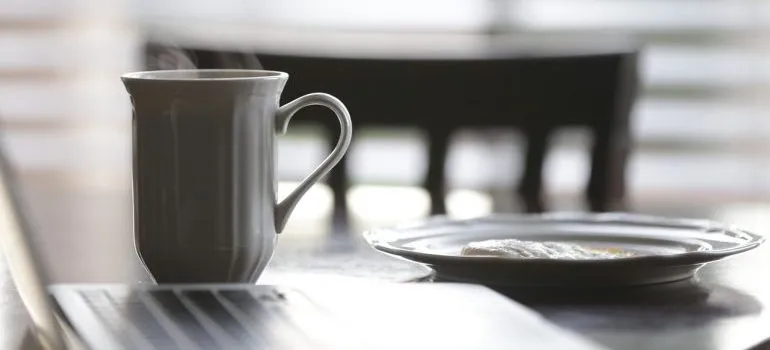 However, we know that saying that you should declutter your home is easier said than done. After all, this process is both time-consuming and emotional. To help you out, we are going to give you a few tricks that you can use to determine whether you really need an item or not.
When was the last time you have used an item in question? If it's been over a year since you have used it, or you can't even remember the last time you have reached for an item, then it's safe to say you could live without it.
Rub your finger along an item. Is it sparkly clean or covered with dust? This is a great trick that you can use to evaluate how often you use an item. Don't hesitate to leave behind items that are covered with dust – that just means you don't use them.
It's completely up to you to decide what you want to do with the items you decide to leave behind. You can throw them away, put them in heated storage Boise, or donate them. Hey, you can even sell them in order to earn some extra money for your relocation.
Repurpose or donate your cardboard boxes
Once you have relocated only the most necessary items and unpacked them at your new location, you are going to be left with a bunch of packing supplies Boise. Your packing supplies have most likely cost you a pretty penny. That's why it would be a shame to throw them away, especially since you have only used them once. But there's a huge problem with leaving them behind after the move – they are going to create a lot of mess. By now, we've established that the last thing you need is to be dealing with mess right after your relocation to a brand new home. That's why we suggest you find an appropriate solution for your cardboard boxes and additional packing supplies.
Gifting them to friends and family members is always a great option. This is a way for you to avoid clutter after moving, but it's also a chance for you to do something nice for someone else. Don't hesitate to offer your help if you know someone who will be moving in the months to come. Moreover, you can also repurpose your cardboard boxes as there are many creative things that you can do with a piece of cardboard. Either way, you'll manage to get rid of all the clutter that packing supplies usually leave behind and that's your goal, isn't it?
Change your habits if you want to avoid clutter after moving
Starting with a clean slate is great. However, all the work you and your residential movers in Boise did up until now is not going to mean much if you give in to your shopping habits after relocation. That's just additional clutter waiting to happen. We know that saying that you should change your habits is easier said than done. But, hey, no one said that this is going to be easy.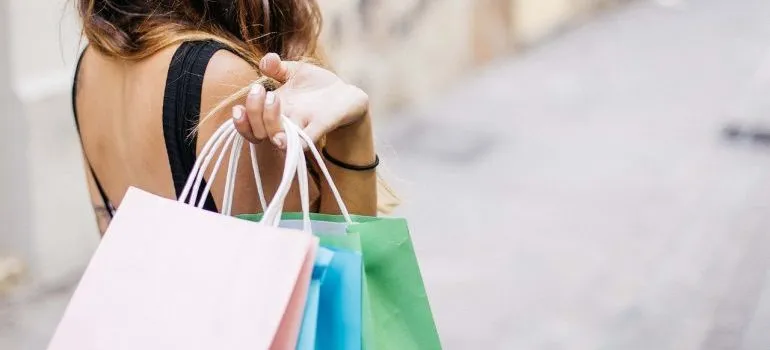 For starters, try to avoid those places in which you did most of your shopping. Do you find it hard to resist buying clothes? Then stay away from retail stores. Do you love buying candles, pillows, and small items for your home? As hard as it might be for you, stay away from online and real-life places where you could find such items. Soon enough, you'll see how much money you are going to save, and that's just going to be one more benefit of changing your habits. A clean and mess-free home is certainly going to be the main advantage.
The bottom line
You are not the only one who is struggling to keep his or her house clean and free of any clutter. Millions of Americans are struggling with the same thing. This is especially difficult during a process that is as messy as relocation. However, if you want to avoid clutter after moving, you are going to need to tackle the three big things.
First of all, get rid of all the extra items you are not frequently using.
Secondly, get your packing supplies out of the way right after relocation.
Finally, try to change your habits.
If you know that there is a group of items that particularly entices you, then stay away from the places where you can find those items. This doesn't mean you can never again shop. It just means you should do it reasonably and with boundaries.

Everyone from the packers to the movers were awesome! They were all very professional and showed up when they were supposed to. would definitely use them again.
Let our team put together a comprehensive moving plan for you. Complete our simple free quote form or contact us at 1-208-375-0961.