Guide to storing family memorabilia
People usually keep a bunch of items that somehow relate to their family members. You can find things like old photo albums, positives, negatives, letters, and other kinds of stuff among family memorabilia. Usually, in important life events such as relocation, people realize that they have boxes full of such items they do not know what to do with. One of the solutions would be to let go of your memorabilia. However, letting go of your personal items is not an easy job to do. A solution would be to use storage units to store your possessions. Peasley Moving & Storage Boise ID is a company that can offer such storage solutions. Although these items can make a great clutter in your home, you do not have to necessarily get rid of them for good. Read this text to discover ways of storing family memorabilia.
Get ready for easy items first
When you face the tough task of de-cluttering sentimental items, it is not enough to say 'Keep the items you love.' All these things keep a record of the time and special moments you spent with your family members. You may find a set of china you got for your wedding. After the relocation to your new home, you realize that you do not have space for it. There is no point in keeping it in the box in your home. Instead, better store it in storage pods Boise together with other unnecessary items and make valuable space in your rooms. Start from the room with the most clutter and clear all the things you do not need. You will certainly come across knickknacks and decorative items that have been cluttering your shelves for years. Go through with a fine-toothed comb and decide first about less important items.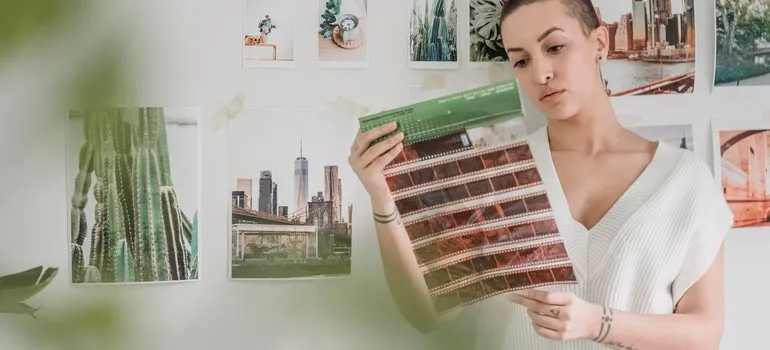 Reasons for storing family memorabilia
After finishing accumulating the items that are not so important, it would be much easier to move to those of greater value. We can easily confuse our wants with our real needs. It can be even boring to go through the boxes of old photo albums or other memorabilia. However, you need to find time and strength to finally do it. Then you can contact freight companies Idaho to help you relocate these goods into a storage unit. You will have many benefits from storing these things away. Apart from getting more space in many rooms of your home, you will ensure the safety of your items. For example, storage facilities have temperature control so your items will have great protection from temperature oscillation. Also, you will put them in proper boxes and provide them with greater protection than in your attic.
Tips for storing old photos
Among the most sensitive memorabilia are definitely old photographs and photo albums. They are temperature sensitive and collect a great amount of dust. Remember that most of these photos come from the corresponding negatives that you have. For this reason, scanning them would not be necessary. Regarding photos you got from relatives or friends before movers Meridian ID come to pick them up for storage, you need to sort them first. Start by separating and sorting them by type and the year. Create a pile for weddings, birthdays, or anniversaries and separate them.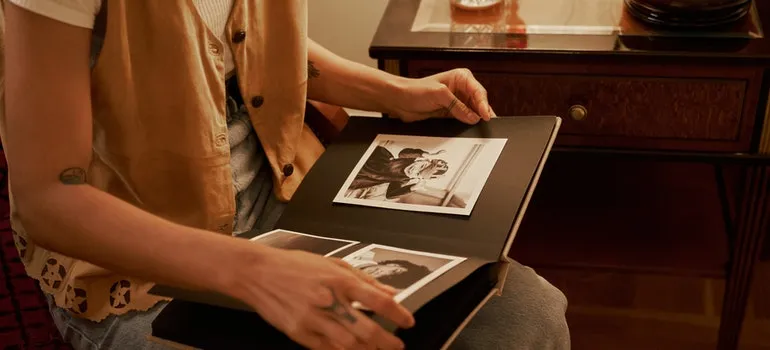 After that scanning would be necessary. Yes, it may seem like a lot of work that you have to do. But this is the only safe way to actually make sure that you will keep them. Out them then into the albums, write the year of production and they are good to go in the box.
Pick the appropriate storage unit
Another important task on the list for storing family memorabilia is finding the appropriate storage unit. Remember that not all units can provide the level of protection you need for your goods. Failing to find the appropriate unit can lead to a greater risk of damaging your possessions. First of all, make sure to visit the unit and check the type and size of it. Then check if the storing conditions will meet the necessary storing criteria. If you are not sure how to find the right storage facility, ask some of your friends who recently put goods into a unit. In addition, a storage company can give the right advice regarding picking up the unit. This particularly applies in case you plan to store some other items apart from memorabilia. Make sure to get the best for the price.
Other tips for storing family memorabilia
When it comes to old diplomas, certificates, or children's artwork, it is the right time to take care of this. If you have time, try to frame all the important drawings and certificates. Also, when it comes to sentimental plates you got from your grandma, try to display the most beautiful ones. The rest you can put in specialized firm storage boxes which you can get cheap on Amazon. Also, you can ask other family members to join you in sorting these items. Maybe your sister or brother would like to keep some of these memories in their home.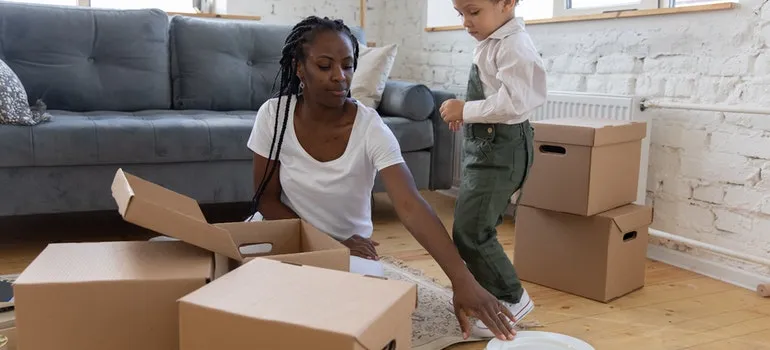 Plus they might have more appropriate space to display these goods. In addition, you can use some of these items in a more functional way. Your dad's old flannel shirt you can turn into a little curtain or a pillowcase.
There are many reasons for storing family memorabilia. However, you probably do not have appropriate storing conditions at home for such items. In case of loss, you can only get some money. But you will never have a chance to see and hold these items again. Therefore, it would be wise to find an appropriate storage solution and keep your memorabilia there as long as you want. Finally, if you keep them in controlled conditions will make them last much longer than keeping them at home in the dark.

Everyone from the packers to the movers were awesome! They were all very professional and showed up when they were supposed to. would definitely use them again.
Let our team put together a comprehensive moving plan for you. Complete our simple free quote form or contact us at 1-208-375-0961.