Guide for moving from Las Vegas to Boise
There comes a time in life when you decide to embrace a more peaceful lifestyle. If you are currently residing in Las Vegas, then you might not be able to enjoy some much-deserved peace and quiet. In such a situation, you ought to consider moving from Las Vegas to Boise or any other city that can provide you with all the amenities Las Vegas can, without all the hustle and bustle of this city. We here at Peasley Moving & Storage are aware of the fact that this is going to be a huge change for you. That's why we've composed a short guide to help you get through the most difficult parts of the upcoming endeavor.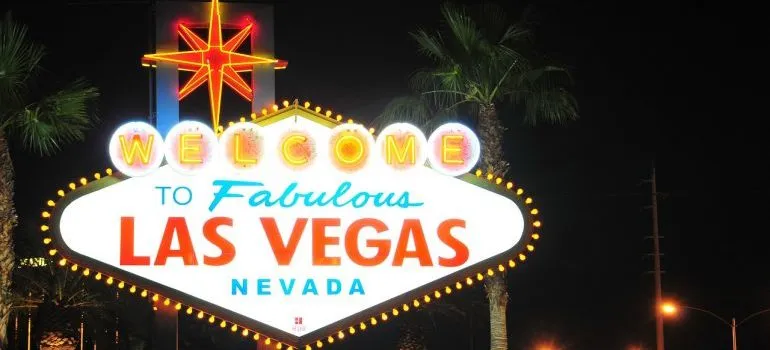 What are some changes you will experience when moving from Las Vegas to Boise?
There's not a universal formula to estimate which city you will like more. For some people, life in Las Vegas is simply too hectic. For others, life in Boise will be too uneventful. However, if you are thinking about moving to Idaho and Boise in particular, we do feel like you need to be prepared for some changes. After all, the last thing you want is to make a cross-country journey only to realize you have made a mistake. Therefore, here are some changes to expect after giving up your Las Vegas lifestyle for the peace and quiet of Boise, Idaho.
You have 4.6% more chances to be married in Boise than in Las Vegas.
The residents of Boise spend 7.1 minutes less in commute than the residents of Las Vegas.
The median age shows that people in Boise are about a year younger than people in Las Vegas.
Expect to pay 10.9% more for housing in Boise than for housing in Las Vegas.
The cost of living in Boise is typically lower than the cost of living in Las Vegas.
Of course, how much cheaper life in Boise will be will depend on many things. For example, if you leave a high-paying job in Las Vegas and settle for a minimum wage one in Boise, then it's safe to say that you won't be making a smart financial decision. However, with all the opportunities Boise has to offer, we don't see that happening. Quite the contrary – you stand all the chances of success after your residential relocation in Boise, Idaho.
Where to live after moving from Las Vegas to Boise?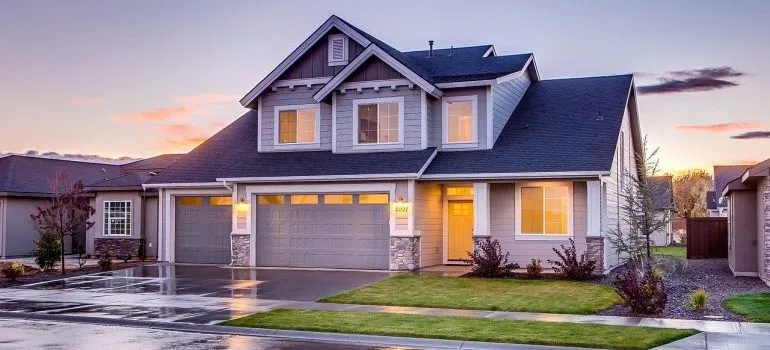 As the cultural center of Idaho, Boise is definitely a popular place. It's also a place with a plethora of good neighborhoods that can satisfy your most diverse needs. Some of the neighborhoods will be great for families with children while others will be perfect for young professionals. Since we don't know what your current situation is, we can't tell you the one neighborhood that will be right for you. But we can give you a few suggestions to look into.
North End
Boise Bench
Southeast Boise
East End
You can work with a real estate agent when relocating from Las Vegas to Boise or you can look for a property by yourself. Either way, we suggest you do your research, as you don't want to end up in an unsuitable neighborhood. In such a scenario, after going through an interstate relocation, you will have to put yourself through a local relocation in Boise.
Things to do before relocating from Las Vegas to Boise
One moving guide would not be complete without a brief overview of all the things you have to do in the upcoming period. Brace yourself – you will definitely have a lot of work in front of you. But just because you will be swamped with moving tasks doesn't mean you can't enjoy the entire process. With a good moving team by your side, there's no place for stress and worries of any kind.
Create a moving timeline
One of the secrets to moving success is precisely this part of the job. Creating a moving timeline is the best way to avoid many problems that can occur during relocation. Not only will you have a clear timeline in front of you, but you will also have a comprehensive to-do list. Bear in mind that there is no such thing as a to-do list that is too long. You can put anything on it – from finding the right Boise storage to transferring medical records, it's all valid as long as you get everything done in due time.
Find reliable moving assistance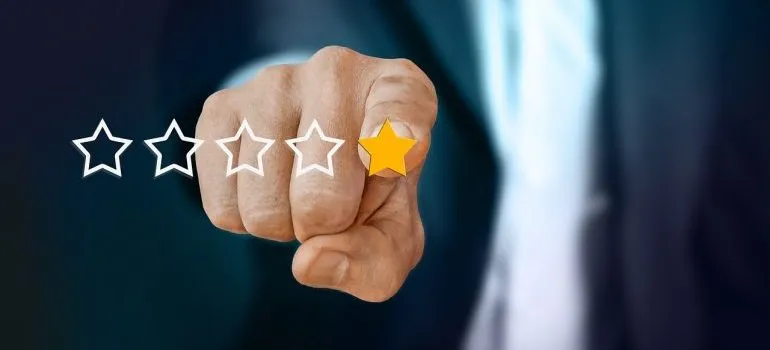 The second big thing you have to do when moving to Boise from Las Vegas is figuring out how to transport all of your items. Whether you plan on shipping a container overseas or you hire a team of movers to relocate your items cross-country, you need to have a solid plan. Most importantly, you need to ensure this plan is in place long before the day of your move. There's simply too much to do in the weeks to come.
Finish up packing in due time
Whether you like it or not, you are going to have to pack the majority of the items in your home. And unless you pay for packing services, you are going to need to do it by yourself. Unfortunately, this isn't a small task we are talking about. It's a task that's going to take up a lot of your time. Therefore, it's something you will have to start doing six to eight weeks before your moving day.
Start by packing the items you rarely use and slowly work your way up to essential everyday items. By following this plan, you will manage to pack up all of your possessions with time to spare. Moving from Las Vegas to Boise will be a whole lot easier when you aren't short on time.

Everyone from the packers to the movers were awesome! They were all very professional and showed up when they were supposed to. would definitely use them again.
Let our team put together a comprehensive moving plan for you. Complete our simple free quote form or contact us at 1-208-375-0961.