Guide for moving from Idaho to Texas
So, you've just decided to leave Idaho and start a new chapter in Texas? Although moving to another state isn't the simplest thing to do, we're here to help you overcome any obstacle you could encounter on your way to the Lone Star State. If you keep reading this guide, you will learn everything you need to know about moving from Idaho to Texas and how to go through this process with ease. A simple and swift relocation is guaranteed if you follow the tips we prepared for you.
The main differences between Idaho and Texas
Every relocation is different. No matter where you're moving or how many times you've moved before, you will still have to prepare for your upcoming relocation. Sure, Idaho moving companies can help you greatly during this process, but there are some things you will need to do on your own. Don't be scared because of this. If you prepare yourself well enough, your relocation will be a breeze. That's why you should do your best and learn about moving from Idaho to Texas as much as you can.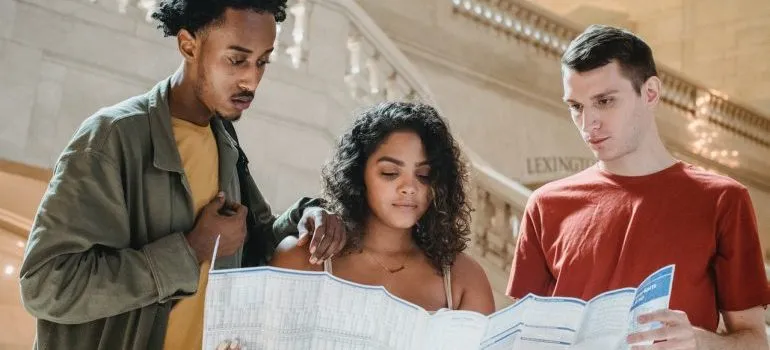 When it comes to interstate moves, one of the first things you will need to research is the difference between the state you're currently living in and where you plan to move. By doing this before the move, there will be no unpleasant surprises later. To help you out, we've pointed out some similarities and differences between Idaho and Texas that we believe will be of use to you. Here they are.
If you're a fan of warmer temperatures, you'll like Texas. But beware, temperatures can go up really fast here.
Salaries are higher in Texas than in Idaho, but the same goes for the unemployment rate.
Home prices are almost identical, they are just a bit higher in Texas.
Both Idaho and Texas are perfect for outdoorsy types as they are filled with natural beauties.
Things you will need to do before moving to Texas
No matter where you're planning to move, you'll need to do your best and organize every step of the process. And no, gathering packing supplies Boise and leaving everything to movers aren't the only things you will have to do. You will need to take care of some other tasks as well.
Planning the move
Do you want to avoid problems during your move? Then, you need to plan every step of it. And, you will have to do it in advance in order to do it properly. Things you will need to plan are:
Moving budget – If you want to avoid spending more than your wallet can handle, stick to your budget.
Moving services you need – Whether you need to hire piano movers, labor-only movers, or get business storage, that's something you'll need to write down and see whether you can afford it.
Decluttering – There's no point in moving everything you own… especially when moving over long distances. Instead, get rid of the items you don't need anymore and give them to someone in need.
Dealing with paperwork – This is probably one of the most boring parts of every move. Plan it properly and you won't have to spend more time than necessary on it.
Organizing a goodbye party – It's up to you whether you are going to host one. This can be a great way to say goodbye to your loved ones before moving from Idaho to Texas.
Finding help
Handling an entire interstate move on your own is almost an impossible mission. So, you shouldn't try to do everything by yourself. Instead, find help. If you have young kids, consider asking some of your relatives to keep an eye on them. You should do the same thing if you own pets. Keep in mind that you can always hire a babysitter (or a petsitter) if your loved ones are busy on the day of your relocation.
Also, you need to decide whether you are going to hire a moving company or not. Professionals can help you in many ways and that's why you should opt for hiring them. In case you need to transport expensive or very delicate items, move your company, or transport heavy equipment, hiring movers is a must. Some moving companies even offer high-value product shipping and medical equipment shipping services to make the transportation of these goods easier and safer.
Going on a house and job hunt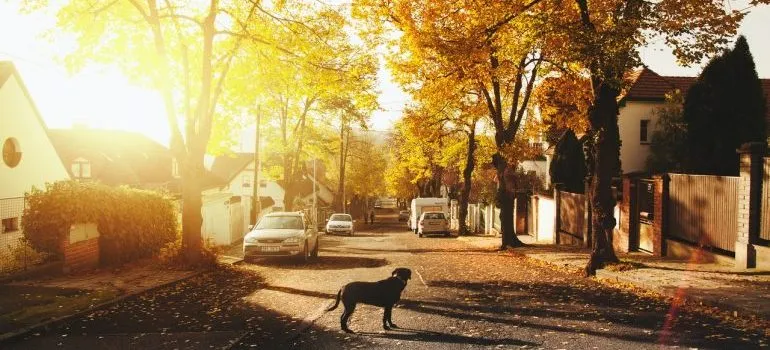 Another thing you will need to do before your interstate family move from Idaho to Texas is to find a new home and a new job. This can be tricky since you're not living in Texas. But, if some of your relatives are in Texas, consider asking them to help you with these tasks. For example, you can find a couple of homes online and your relatives can check them in person. Even better if your budget allows you to go on a  trip to Texas before your move to find a new place.
Finding a business will probably be much easier for you since you can have tests and interviews online. Also, because of the current COVID-19 situation, most companies have stopped organizing in-person interviews.
Top things to do in Texas after the move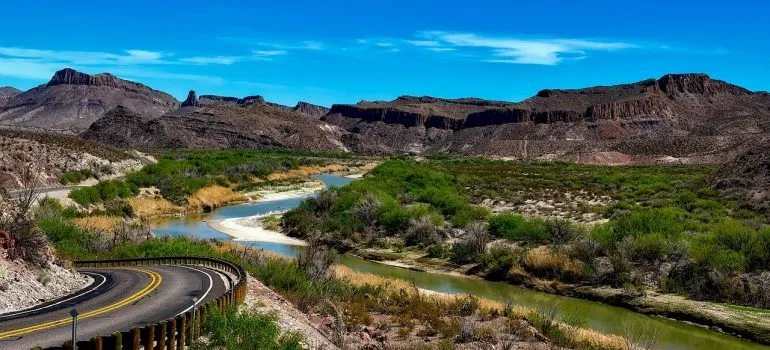 After moving from Idaho to Texas, you will have one pleasant task ahead of you – to explore Texas as much as you can. Sounds good, right?
We are sure you're going to love Texas and everything it has to offer, especially its hidden gems. Locals can tell you where to find them and we are going to point out some of the more famous ones. Here are a couple of places you simply need to check out after becoming a Texan.
Big Bend National Park
The Texas State Capitol
Guadalupe Mountains National Park
Cadillac Ranch
Natural Bridge Caverns
We're here to help you move from Idaho to Texas with ease
If you think that moving from Idaho to Texas is something you should do, let us help you! Our crew can organize the entire relocation for you while you relax. Simply give us a call to let us know what kind of moving services you need and we'll deal with the rest. Moving with our crew is simple and stress-free.

Everyone from the packers to the movers were awesome! They were all very professional and showed up when they were supposed to. would definitely use them again.
Let our team put together a comprehensive moving plan for you. Complete our simple free quote form or contact us at 1-208-375-0961.