How to plan an interstate family move from Idaho
Family relocations can sometimes be tricky, especially when you have to move to another state. But, the thing about every relocation is that all of them can be made easier with the help of professionals and proper planning. To prove this, we wrote a guide on how to plan an interstate family move from Idaho and included the most important steps of this type of move. So, if you are among families that are getting ready to move from Idaho to another state, make yourself comfy and keep reading.
The main challenges of interstate family relocations
Although every move comes with a set of challenges, interstate relocations are a bit different. Most people are afraid of starting a new chapter across the border. Although having this fear is understandable, you will soon realize that moving abroad is not as challenging as most people think it is.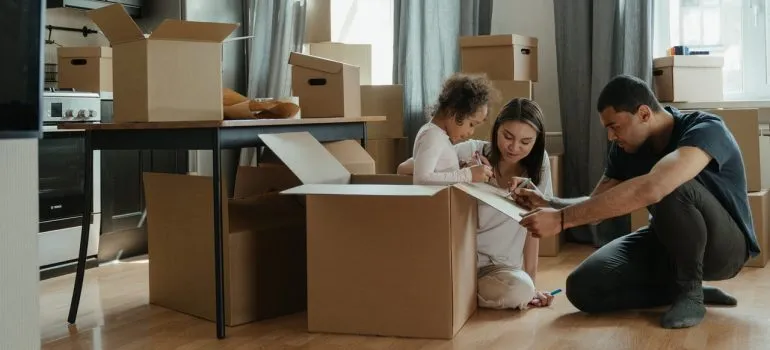 The main issues of this type of move are:
Long drive – One of the reasons people are afraid of interstate relocations is the long drive. You need to plan how you'll get to your new home if you don't own a car and if you have one, you need to make sure your vehicle can handle the long drive.
Settling in – Those who move locally adjust to their new place easier, but this isn't a rule. Some people settle in with ease, no matter where they've moved.
Finding reliable movers Kuna ID – Those who want to move will have to decide whether they will move with the help of movers or not. The thing about the interstate move is that you probably won't be able to do handle it on your own. So, you're going to need to find a reliable crew.
Quarantine laws – When you start to plan an interstate family move, you will have to think about the quarantine laws. Make sure to check whether the state or country you'll be moving to has any laws and regulations regarding COVID-19.
Planning a successful interstate family move from Idaho
Yes, there are some challenges you will have to overcome when moving abroad, but don't let this worry you. A well-made plan and hiring one of the reliable Idaho moving companies will help you overcome any challenge you stumble upon. Having a plan will help you stick to your schedule and also help you have a smooth relocation. Once you have everything written down, you can always check the list and make sure everything is going well.  
Just make sure to make the plan well in advance. Start planning your interstate move as soon as you set the moving date. The earlier you start to plan an interstate family move, the more organized this process will be.
How to plan an interstate family move?
Ok, so now you know that a moving plan can be very useful, but how do you make one? What are some of the most important moving tasks that require planning? To help you out, we've listed the most important things you'll need to plan before the big move.
Setting up a moving budget
Whether you need to hire long-distance or local movers Boise, make sure to set up your budget first. It's no secret that interstate relocations can be very pricey. The least you can do is make sure you have a budget and that you are sticking to it. This is how you'll avoid additional expenses and get a move that you can afford.
Finding a new home
Finding a home in another state isn't the simplest thing to do. You will either have to buy a home without even seeing it (if you don't have the money or time to visit your new city before the move) or you will have to travel there and go on a house hunt in person. If you're working from home and have a steady income, it will be easier for you to go on a house hunt in person.
The thing about buying or renting a home is that you will need to identify your family's needs first.
Do you have kids? If so, your home should be close to public schools.
Is the neighborhood safe? This should be your priority since you're moving with your family.
Do you want your new home to be close to your job? You won't be able to hang out with your loved ones if your job is in another city.
Questions like these will help you figure out what you need.
Hiring an interstate moving company
We won't lie, handling an interstate move on your own is almost an impossible mission. In order to have a stress-free spring move, you should hire reliable movers and put them in charge. Professionals have been in charge of thousands of relocations and they will know how to help you move with no problems along the way. Just make sure you're hiring a company that has the services you need.
Other things to keep in mind when planning an interstate family move from Idaho
Once you start to plan an interstate family move, you'll see how many things need to be taken care of before the big day. But don't let this frighten you. Simply start preparing your move on time and you'll have nothing to worry about.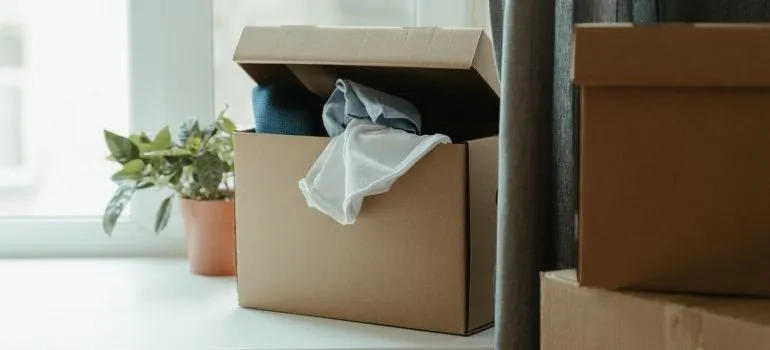 Here are a couple of other things you'll want to do when moving to another state:
Cancel all subscriptions and utilities on time;
To move without disrupting your neighbors, let them know when you'll be moving;
Take your pets to the vet and make sure they are healthy and if they can handle the long drive;
Find a new school or kindergarten for your kids;
Get rid of the items you are not using anymore;
Take care of all pre-moving paperwork.
Don't forget to talk to your kids about the upcoming relocation
One of the most important things you will need to do before the big move is to talk to your kids. Explain to them why you are moving and what are the benefits of moving to another state. They might be sad or overwhelmed and you should be there for them. Moving isn't a bad thing and they need to understand that. They will meet new people and have the chance to embrace tons of opportunities.

Everyone from the packers to the movers were awesome! They were all very professional and showed up when they were supposed to. would definitely use them again.
Let our team put together a comprehensive moving plan for you. Complete our simple free quote form or contact us at 1-208-375-0961.