Guide for moving from Boise to Eagle ID
Are you planning on moving from Boise to Eagle ID this year but not quite sure where you should start? If that's the case, we're here to help you handle this task with ease. Not only can we provide you with top-quality moving services Boise but we can also share with you a couple of tips and tricks to make your relocation even easier. If this sounds like a deal you don't want to miss out on, make sure to keep reading. Here is what you need to know about moving to Eagle ID and how to organize this process like a pro.
Moving to a new city – What's there to know?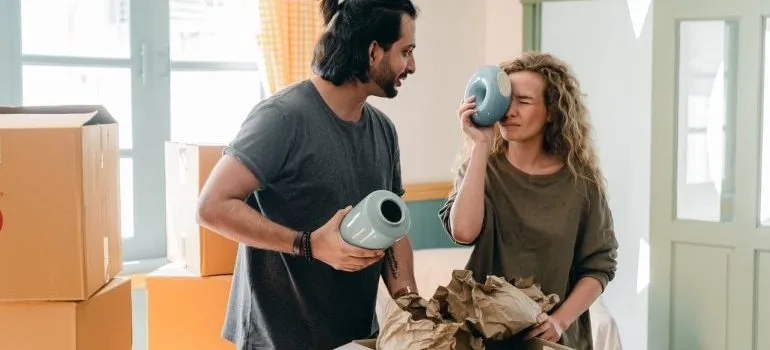 Moving to a different city isn't the simplest thing to do. If you're not used to moving a lot, then you'll probably need some time to adjust to the change. But, this doesn't mean that relocating to another place is something you shouldn't do. Although this process can be a bit overwhelming at first, it brings a lot of new opportunities. Those who do decide to hire professional movers in the Boise area and relocate to a different city will get the chance to meet new people, make new friends, find a job they like, and many other things. Remember, a change doesn't have to be a bad thing. Instead of feeling down because you have to move, you should get the most out of it.
So, if you're considering moving to Eagle ID in the near future, you should:
Do your best to keep things organized
Avoid rushing and start preparing the relocation ahead of time
Hire someone who has skills and knowledge to provide you with a simple move
Take some time to adjust to the change
Embrace new opportunities after the move
Are Boise and Eagle that different?
Here's a quick tip for everyone who's considering moving to another city – it's important to research that city to see whether it's going to be the right fit for you. So, before you hire movers Eagle ID to help you relocate there, you need to get informed about it.
One of the biggest differences between Boise and Eagle is that the city of Eagle, ID is 19.9% more expensive in terms of living costs. This is something you need to take into consideration before the move because it means you need to be careful with your moving budget. Look for ways of saving money on the move to have more money for your after-relocation period. Don't worry – there are many ways that will help you achieve this before moving from Boise to Eagle ID.
Also, another thing worth mentioning is that Eagle has a lower crime rate than Boise, making it safer to live in. So, if your plan is to relocate there with your kids or you wish to start a family there, Eagle is the right place for you. There are really many reasons to live in Eagle ID and mentioning all of them is something like an impossible mission. We are sure you're going to fall in love with Eagle, ID as soon as you set your foot in it.
Tips and tricks for moving from Boise to Eagle ID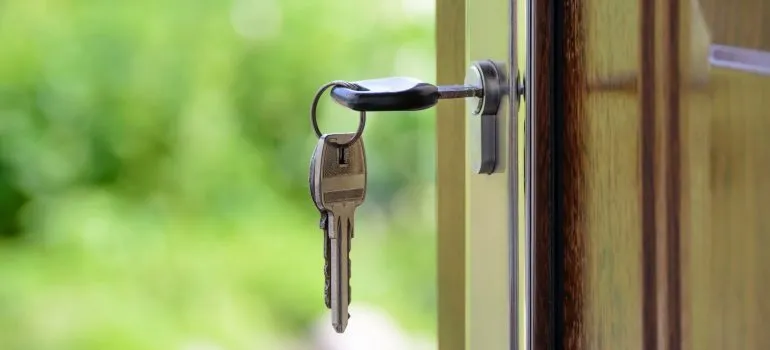 As you can see, you shouldn't be worried about moving to Eagle, ID. This city has everything one resident needs. So, instead of worrying about how you're going to fit in, focus on other things. For example, focus on how you are going to prepare a checklist and plan for moving from Boise to Eagle ID. Here are a couple of tips and tricks for handling moving preparations with ease.
Plan ahead
Every relocation becomes simpler when you have a plan by your side. Don't worry, you don't need a lot of experience to make one. Simply make a to-do list and plan when you'll take care of all the stuff you wrote down. Ask yourself whether you're going to sell some of your stuff before the move, hire movers, rent storage facility Boise ID, and other stuff that you can write on your moving checklist. The more thorough you are, the better your plan will be.
Although making a moving plan isn't hard, you don't want to rush when making it. A lot of people make mistakes and forget things when they try to make a checklist in a hurry. To avoid mistakes, you'll want to take your time and make a checklist at your own pace. That's why it's important to start planning the move ahead of time.
Declutter before you pack
Another thing you'll want to do before the move is to declutter your home before you start packing it. Decluttering is a process that you shouldn't skip even if you have to move from Boise in a hurry. We're saying this because those who declutter their homes before the move can save money on packing supplies and time on the packing process. Just think about it – by getting rid of the stuff you don't need anymore, you won't need a lot of moving boxes and you'll manage to pack them in next to no time.
Also, if some of the stuff you don't need anymore aren't damaged, try selling them on eBay or other websites. Selling items online is easy and time-saving. It's way simpler than organizing a yard sale.
Consider finding help for moving to Eagle ID
The last thing you need to think of is whether you're going to move on your own or with the help of moving professionals. Although it is possible to relocate by yourself, you need to keep in mind that your relocation will be harder and will last longer. For these and many other reasons, many individuals hire professionals when moving from Boise to Eagle, ID. You should consider doing this too. And don't worry about moving during the coronavirus outbreak. It's possible to find reliable movers during the pandemic. You just need to follow the right tips.
So, there you have it. These were the most important information about relocating to Eagle ID. In case you have any questions or you're in need of quality moving services, reach out to us. We'll be more than glad to help out.

Everyone from the packers to the movers were awesome! They were all very professional and showed up when they were supposed to. would definitely use them again.
Let our team put together a comprehensive moving plan for you. Complete our simple free quote form or contact us at 1-208-375-0961.