Reasons to live in Eagle ID
Moving to a new town is a big decision to make and it is a change that can be very daunting. Therefore it is normal to have questions and uncertainties. If you are preparing to move to Eagle ID and you are wondering whether it is a good idea or not in this article we will try to give you some perspective. Movers Boise area has seen many people move here and they know that there are many good reasons to live in Eagle ID. Take a look at what they have to say.
Eagle is one of the best places to raise a family in Idaho
Eagle ID is known as one of the best places to raise a family in Idaho. If you have e a family with kids and you are looking for a peaceful place to settle, know that Eagle is a perfect place for it. Our team of movers Eagle ID has seen many families move here recently and they all like to enjoy the great suburban feel that this place offers. This means that you will have a lot of companies and people to hang out with and enjoy. Great open spaces, parks, low crime rate, are all things that define this beautiful place. If you are looking for a place where your children can play outside and not worry about a thing, then there are absolutely no more reasons why you shouldn't move here right now. If you are looking for a place with good schools, start searching for movers right now.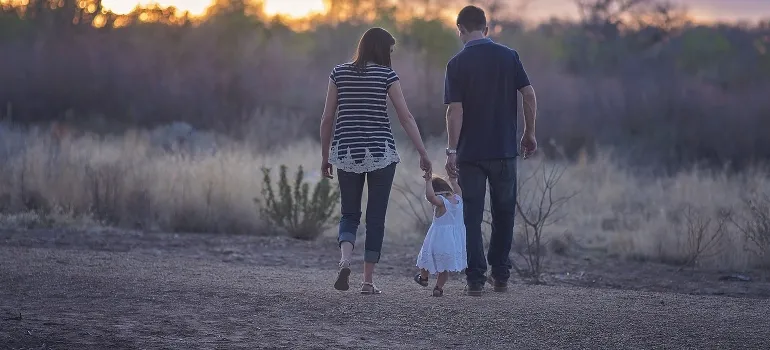 Suburban feel and proximity to Boise are good reasons to live in Eagle ID
One of the reasons to live in Eagle ID is that nice suburban feel that it offers. But still being close to Boise. You get to exploit the benefits of both worlds. Still, even though Eagle is a small town, there are many things that you can do. Great bars, restaurants, clubs that you can visit during the day and in the evening. This place is really a true gem when it comes to mixing urban and suburban feel, not only in the town itself but also because of the proximity to Boise. If you are looking for a peaceful place but you do not want to be stranded far away from civilization, call our residential movers Boise right now and schedule your relocation to Eagle ID.
You will be living in a beautiful place
One of the benefits of living in Eagle is that you will be living in a beautiful place. So much greenery, so many great parks, beautiful homes, lawns. If your surroundings are important to you and you like to wake up every day like you are in paradise, moving to Eagle ID should be your next logical step. So, go online and do your research or visit Eagle ID and try to find a place that you like.
Every corner of this place is nice. So we are sure that you will not have too much trouble with this task. Naturally, once you find a home, you should call your piano movers Boise and schedule your relocation as soon as possible. That is the only way to ensure that you will get proper help during your move.
Real estate prices are high but it is worth the money
When we are talking about homes in Eagle, you should know that real estate prices are above average. Still, since you will be living in such a nice place, considering also prices in other states, the median home value of $383.700 doesn't sound so scary anymore. Plus, for such s high price, you will be getting a valuable property that you can easily sell afterward if you feel like it. So that is another of many good reasons to live in Eagle ID.
Have you prepared well for the move?
Now that you know that there is no reason to be scared of moving to Eagle and that you should feel positive about this you should start thinking about your move. Have you planned everything? You cannot move if you do not have a proper plan that you can follow. Think about your items, packing, hiring movers, and all that stuff. If you are not ready, your relocation could ruin your first few months in Eagle ID. Do not let that happen. Plan your move, and relocate properly
Make sure that you calculate everything before you book your movers
Another thing that you need to be careful about when moving is your budget. Moving can sometimes be very expensive. Especially if you are moving long distance. Therefore make sure that you do all calculations before you start this process.
Prepare your items for the move
Have you sorted out your inventory? Your moving inventory is a major factor in determining your relocation price. So it would be good to go through it thoroughly before your movers give you an estimate. Get rid of the junk and things that you do not use. Remove heavy furniture that you would like to replace with new. Those are the main guidelines when it comes to your inventory.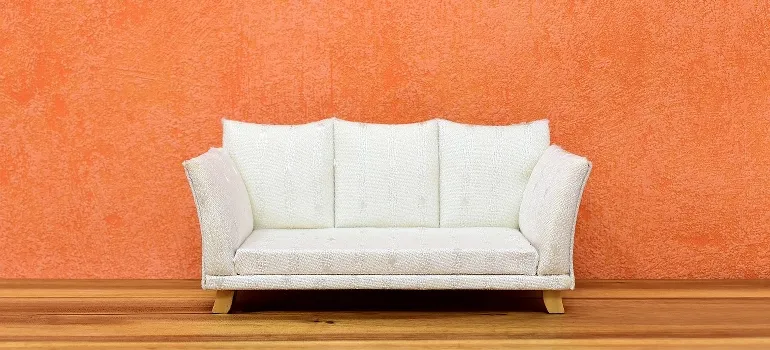 Hire movers as soon as you can
Do you already know what moving company will do your relocation or you still need to search for it? If you are moving during peak moving season all major moving companies will be booked for a few weeks in advance. So make sure that you do your research, find movers that you like, and book them as soon as possible.
There are many reasons to live in Eagle ID but it will be harder if your relocation goes wrong
As you can see there are many great reasons for moving to Eagle ID. However, to be able to enjoy this place right from the start you need to ensure a smooth transition. Hopefully, you will be able to organize your move properly and enjoy Eagle completely.

Everyone from the packers to the movers were awesome! They were all very professional and showed up when they were supposed to. would definitely use them again.
Let our team put together a comprehensive moving plan for you. Complete our simple free quote form or contact us at 1-208-375-0961.