Guide for moving from Boise to Denver
Long-distance moving can be an excruciating task. That is – it can be unless you decide to take the time to plan your move well. However, planning a move isn't always the easiest job. There's much to consider and even more to do. Luckily for you, there are many professional Idaho movers that can help you relocate to Denver with ease. That said, planning a move is much more than just hiring movers. Of course, movers are a crucial puzzle piece for a smooth relocation, but there's still a lot more you have to do. If you're wondering how to make moving from Boise to Denver a walk in the park, you're in the right place. We'll teach you a simple and easy way to move long-distance without any stress or worries!
A smooth move from Boise to Denver begins with a plan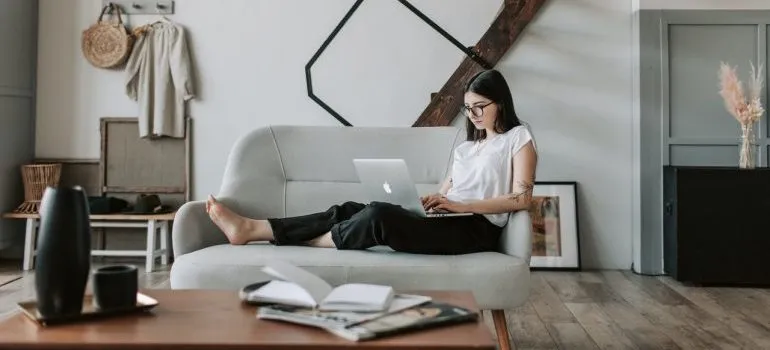 To have a smooth and easy move you have to plan, and then plan some more. It's difficult to relocate even around the corner without any mishaps if you don't have a sound idea in place, let alone to relocate across four states. But what does that even mean? How does one come up with a plan that covers everything but is easy to follow? Well, it is actually easier than one might imagine. All you need is time, patience, and a few easily obtainable items.
Things to consider when planning your moving process
To make a plan, you first have to make a list of all the moving tasks that need completing. For example, researching and hiring interstate movers Idaho residents recommend, picking up packing supplies, making calls to friends and family to ask for help, and getting the paperwork sorted are just some of the things that are most commonly found on moving lists that need planning out. However, things like apartment and job hunting before or after relocation are also very important tasks. Not really directly related to moving, but important nonetheless, and thus should be high on your priority list.
So, before you start making a plan, make sure you have a definitive list of all the tasks you need to complete before your move from Boise to Denver.
Create a plan
First of all, to create a plan you're going to need:
Pen and paper
A calendar
An electronic device with an inbuilt alarm
Once you have all that, take time to make a reasonable schedule for yourself. Be very realistic with yourself and don't overestimate your abilities. It's better to pace yourself when organizing a move than burning out too quickly. Make sure that you can realistically stick to the plan you're creating. Once your plan is created, make a moving checklist so you can have a visual reminder of what you've already completed and what still needs completing. Also, don't forget to set reminders. That will help you tremendously with staying on top of the moving tasks.
Moving from Boise to Denver doesn't have to be messy and overwhelming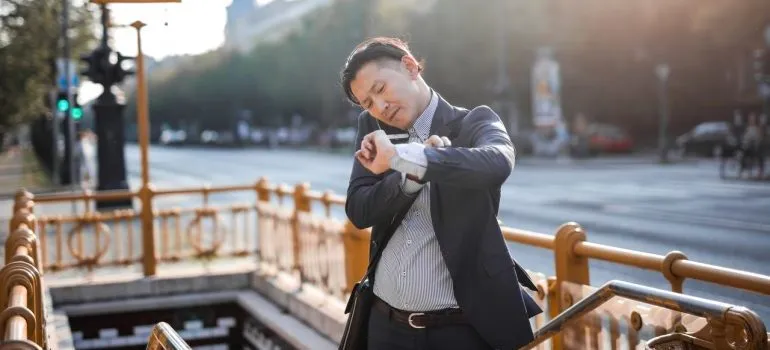 Moving can get complicated even if you have a great layout of it. That, however, never happens out of nowhere, right? If you have a great plan, your relocation should be smooth. But unfortunately, things tend to go south rather quickly if you don't stick to your schedule. Moving or skipping a task here and there probably won't create too many problems. However, if you start slacking, expect your move to go awry.
It's all about the moving help
Moving help can come in many forms. You can get help from your family or your friends, but also from professionals. It's easy with friends and family. You already know who you trust and who you can call. But unfortunately, hiring professionals is a little more complex than that. You can choose a moving company based on reviews, which is a great option if you don't know anything about movers yourself. However, it's best to take different sources of information into consideration.
On top of that, before hiring movers you should make sure to know what is it exactly that you need them for. Since you're moving to Denver from Boise it's obvious that you need long-distance movers. But there are many other things to consider. Are you moving just your home or your business as well? Do you need help packing and unpacking? Do you also need storage pods Boise? You need to consider all that before hiring movers.
Make sure everything is in order and ready to go for your relocation to Denver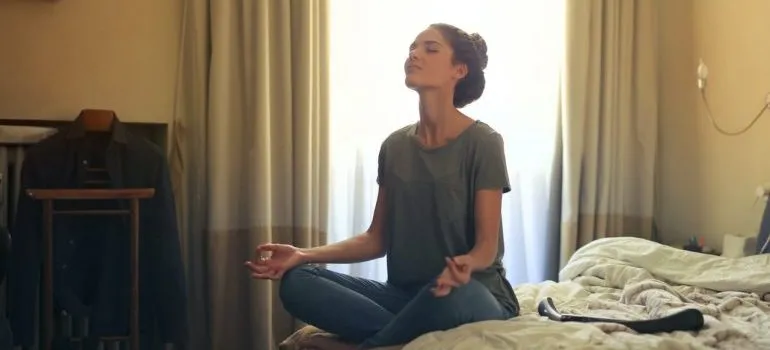 The moving day is among the most stressful days in one's life. That's why you should make sure everything is ready for a moving day well in advance. You should give yourself at least a few days before the move itself to truly prepare for the relocation. Especially since you're moving long-distance. You should use your last few days before the move packing your moving-day bag, taking care of any last-minute issues, and preparing yourself mentally.
Moving from Boise to Denver – The perfect time to make a change
Moving is generally perceived as something tedious and hard. However, that doesn't have to be the case. Even though it's a big change, you can still enjoy your relocation if you adopt the right mindset. Planning and organizing are never fun, but if you choose to see moving from Boise to Denver as an opportunity to experience new things and create a new home, moving will be much easier. That said, you should still make sure to create a good plan and be consistent at completing tasks. Moving is an experience and you should treat it as such!

Everyone from the packers to the movers were awesome! They were all very professional and showed up when they were supposed to. would definitely use them again.
Let our team put together a comprehensive moving plan for you. Complete our simple free quote form or contact us at 1-208-375-0961.