Should you choose a moving company based on reviews
Relocating your home or office is a big project best dealt with by professionals of the moving industry. With a whole plethora of tasks to address and virtually no tolerance for mistakes, your best bet at success is to turn to proven experts of the craft, such as Peasley Moving & Storage Boise, and thus ensure no mishaps occur, and maximum efficiency is employed. The benefits of having the industry's best at your side during your relocation process are almost countless. For one, you will have peace of mind knowing that every part of your relocation is addressed in the best possible way. However, while letting professionals take charge of your relocation is undoubtedly the best decision you can make, one has to wonder about the way you find these valuable individuals. Amongst many methods, you will surely wonder whether you ought to choose a moving company based on reviews. This is exactly the subject we will now address, so make sure to read on.
Is it smart to choose a moving company based on reviews?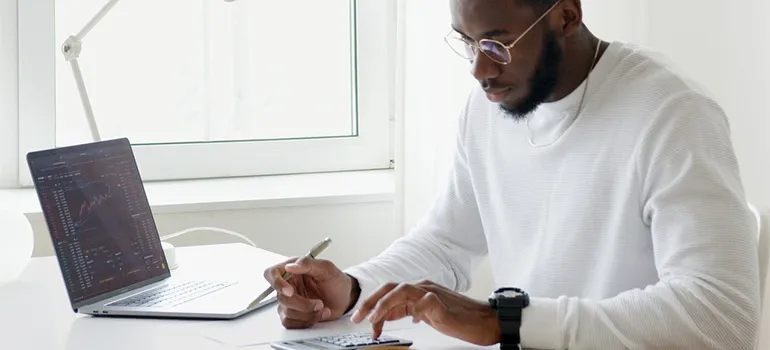 The Internet era has introduced many great changes in our daily lives. You are able to make a whole plethora of important and not-so-important choices right from the comfort of your chair. While buying books is a rather safe purchase to make via the internet, choosing a moving company is not as much. Or is it? Well, there are plenty of factors to take into consideration before making the final verdict. What you might find in the end is that every method has its risks. Furthermore, there really is no one answer that will be 100% right. That being said, there are the answers which fall under the "best bet" niche, and that is what you really ought to be looking for.
Now, when it comes to the moving company, or even moving services and commercial storage, is listening to reviews a smart thing to do. Well, let us evaluate this from two perspectives – the pros and the cons.
What are the upsides of this method?
There is an old saying that goes something like this – the best mistakes to learn from are the ones that the others have made. Once you follow that principle, you will be quick to realize that reading other people's experiences is a great way to find the perfect mover for you. When you choose a moving company based on reviews, you are basing your decision on the choice other people have made, almost for you. You can then use their example, and make the best possible choice. And, all this from the comfort of your chair, at the time that suits you best.
Knowing what to look for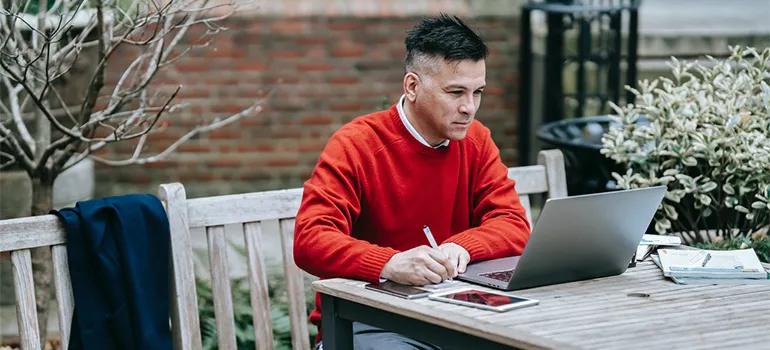 Mind you, not only will you be able to learn about the good things, but also about the bad experiences people have had. This sort of insight will ensure that you steer clear from the companies that are not to be trusted. You will also know what to look forward to when hiring true professionals. This can be especially important when you are looking for some specific service. Virtually every moving company handles residential moves.
With this in mind, it is safe to say that it will be easy to separate the wheat from the chaff, as you will find a whole plethora of reviews for these services. However, if you need medical equipment shipping services, you will have to look for comments that specifically praise this sort of service in order to know it is valid. This is where those reviews come in handy. If someone has gone through the trouble of leaving a review for that particular service, you can be sure that they have truly used them, and are not just spamming. After all, who would go through to trouble of listing that specific service for something that is spam, right?
Are there any downsides?
The Internet giveth and the Internet taketh away. Reviews of the moving companies do introduce you to all sorts of experience. However, you really have no guarantee of their sincerity. And, we can all agree that a comment is valuable only if valid. With this factor widening your perspective, you will be sure to approach those reviews with a certain dose of skepticism. This is a good thing, so long as you don't overdo it.
Just as you ought not to believe everything you read on the Internet, so it is absurd to think everything is a lie. Driven by the latter philosophy, one really ought to distrust everything they read, and nihilism is a slippery slope. Still, there really is no need to go down that route. You will be glad to find that you can navigate through the comments. There really is a way to decide with fair certainty whether the company is trustworthy.
Navigating through the review section
In order to choose a moving company based on reviews, you have but to know what to look for. A great rule of thumb to follow is this one – if the reviews either only black or white, choose to distrust them. What you are looking for is a comment section that is biased, so to speak. But, not in a bad way, just statistically speaking. Let us elaborate. No one is perfect, and those moving professionals, however experienced, are still human. This means that accidents occur even to the greatest in the trade. Not only that, but a large crowd is tough to please, and the larger the crowd, the greater the challenge.
With this in mind, it is normal to find an amazing moving company with a comment section filled with positive comments and sprinkled here and there with a negative one. What's more, that is the company you really ought to consider. Of course, if you find a company that has mostly bad reviews, you should steer clear of it. However, if you find a company with negative comments that describe their service with no more than two words, you might want to dismiss them. In addition, remember, if something seems too good to be true, it most often is. Common sense will get you through this with fair ease. Just make sure to keep in mind that no one is perfect and that your instinct is a good guide.

Everyone from the packers to the movers were awesome! They were all very professional and showed up when they were supposed to. would definitely use them again.
Let our team put together a comprehensive moving plan for you. Complete our simple free quote form or contact us at 1-208-375-0961.