Guide for moving from Bay Area to Boise
It certainly seems like everyone is moving to Boise these days. So, if you are thinking about moving from Bay Area to Boise and settling into this rather popular city lately, you wouldn't be the first one to make such a decision. As some of the most experienced Idaho movers, we have first-hand knowledge of the extreme popularity of this wonderful and family-oriented city. That's why we feel competent enough to create a short guide that's going to help you move from Bay Area to Boise with ease and simplicity.
Moving from Bay Area to Boise – what is there to know?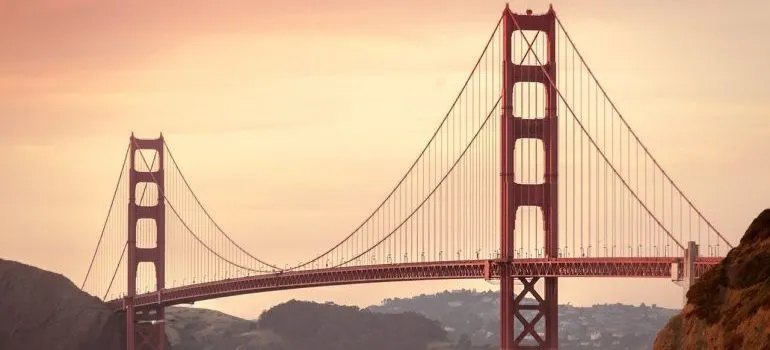 There is a chance that you have been looking forward to this relocation for many months or years. However, there's also a possibility that you were put in a situation where you didn't have a choice but had to move to Boise. Of course, we don't know the peculiarities of your relocation. But we do know that Boise is a charming city that provides its residents with plenty of advantages. If you are thinking about moving to Idaho from the Bay Area in the months to come, there are some things you ought to know about Boise.
Low unemployment rate
It doesn't matter whether you are trying to find a job as a chef or as an IT expert – Boise is most likely going to provide you with suitable employment. Of course, some industries are in demand at the moment, and that might help you find a job more quickly.
Relatively low cost of living
Compared to many other state capitals, Boise is a relatively affordable city. This is especially important when taken into account with the fact that Boise has a low unemployment rate. One can only conclude that a nice and comfortable life awaits after making Boise your home.
Low crime rates
Living in an area with low crime rates is important for everyone – not just for families with kids. Boise is considered to be a rather safe city, so you won't have to worry about violent crimes. That's certainly one of the things you are going to love the most when moving from the Bay Area to Boise. 
Plenty of things to do
Just like most big cities, Boise is also a place that's going to keep you entertained. However, Boise has much more than just restaurants, coffee shops, and bars to offer. This city can give you an opportunity to enjoy plenty of outdoor activities that you can indulge in all year round. Be it summer or winter, this is definitely something you are going to love.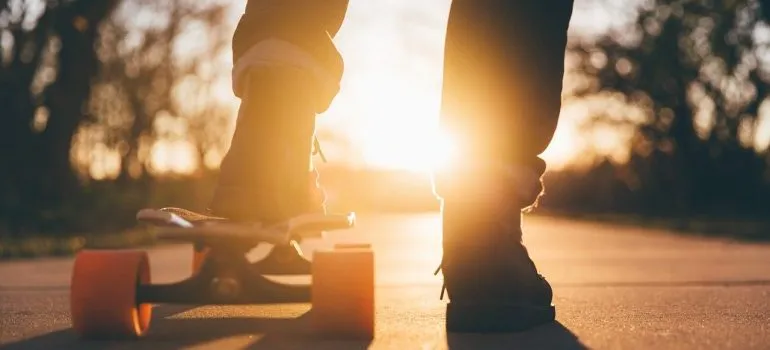 Bear in mind that individuals are not the only ones who are deciding to relocate their homes. Business owners have seen a lot of potential in the prospect of relocating their offices to Boise. That's one of the reasons why you can find both residential and business storage facilities all throughout the city. If a place is good for families and young professionals, it's most often good for businesses.
Moving from Bay Area to Boise with ease
Now that you know some of the most important things about your prospective life in Boise, it's time to start thinking about the moving process itself. You don't need us to tell you that you're in for quite a journey. However, we will happily let you know that this upcoming process doesn't have to be a nightmare. All you need to do is create a moving timeline that will prevent you from forgetting about an important moving task. Bear in mind that your moving checklist can be as long and as detailed as you need it to be. To make it easier on you, we are about to list a couple of things you must remember to do when moving to Boise from the Bay Area.
Hire a reliable cross-country moving team
Every cross-country relocation is going to be hard and time-consuming. In a majority of cases, cross-country moving endeavors have little chances of success when they are being done in the good old DIY style. There's simply too much room for error. That's why hiring a team of good international movers is one of the first things you should do. But be careful – you must ensure you hire experienced and reputable moving professionals. As a company that has been in the industry since 1890, you can be certain Peasley Moving & Storage fits the description.
Arrange your own transportation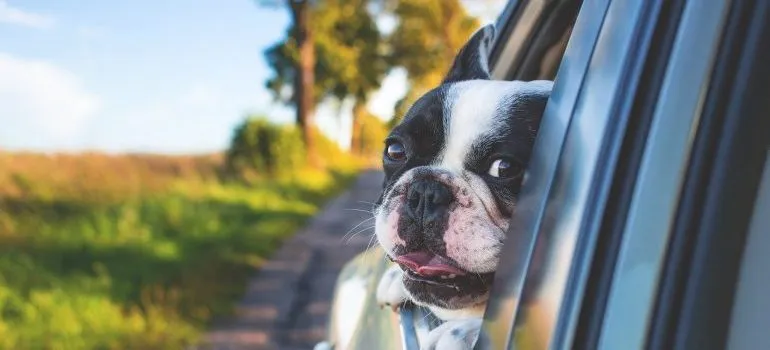 Getting your household or office items from point A to point B is definitely one of the most important things. However, you also need to ensure all of your family members arrive safely at your new home. Whether you decide to drive to Boise or you rely on a plane to get you where you need to be is up to you. But it's important to make the necessary travel arrangements early on in the process. For example, purchasing airplane tickets a few weeks in advance might be cheaper than purchasing them a few days before the flight.
Start packing your items as soon as possible
Unless you have paid for packing services, then one very important task is waiting for your attention – packing. At Peasley Moving & Storage, we always suggest you start packing as soon as possible. There's no such thing as starting too early. As long as you start packing your non-essential items first after which you work your way up to essentials, you are going to be successful in your efforts.
At the end of the day, you shouldn't let stress become the most prominent part of this event. Moving from Bay Area to Boise is certainly something that is going to be difficult, but that doesn't mean it can't be exciting. With good residential movers in Boise, there's no doubt everything is going to go in perfect order.

Everyone from the packers to the movers were awesome! They were all very professional and showed up when they were supposed to. would definitely use them again.
Let our team put together a comprehensive moving plan for you. Complete our simple free quote form or contact us at 1-208-375-0961.