Creating a Comfortable Home Office in Your Eagle ID Home
Creating a comfortable and productive home office is essential for individuals who work from home. Moreover, it becomes even more crucial when you reside in beautiful Eagle, Idaho. In this blog post, we will explore the process of creating a comfortable home office in your Eagle ID home, with a focus on creating a space that is not only functional but also conducive to your well-being and work performance. We at Peasley Moving & Storage understand the significance of a well-designed home office. Whether you are transitioning to remote work or simply seeking to improve your current workspace, we aim to provide insights and practical tips to help you transform a corner of your home into an efficient and comfortable office environment.
What do you need to create an office in your home?
Setting up an office in your home is an exciting event. Creating a space that is truly yours will take some time and effort, but it will be worth it. Whether you perform all the tasks alone or decide to opt for local movers Boise residents recommend, creating a home office will be a real adventure. To create an office in your home, you will need to perform the following tasks:
Think about your needs.
Find the right space– identify a dedicated area in your home that will serve as your office. This could be a spare room, a corner of a room, or even a well-designed closet or nook.
Get appropriate furniture– Invest in an ergonomic chair that provides proper support for your back, neck, and arms. Look for adjustable features to ensure comfort during long hours of work.
Perform organizational tasks– Utilize organizational tools to manage cables, hardware, and stationery items. Cable management solutions, desk organizers, and document holders can help keep your workspace tidy and efficient.
You may consider the following:
Find the right devices– Set up the necessary technology for your work, including a computer or laptop, a reliable internet connection, and essential peripherals such as a keyboard, mouse, printer, and scanner.
Mind the lighting– Ensure adequate lighting in your home office. Utilize natural light by positioning your workspace near windows, and supplement it with appropriate artificial lighting options, such as desk lamps or overhead lights.
Personalize your space– Add personal touches to make your home office feel inviting and inspiring. Incorporate artwork, plants, or other decor items that reflect your personality and create a pleasant working environment.
Keep the place clean.
Remember, creating an office in your home is about designing a space that suits your specific needs and enhances your productivity. Consider your work requirements, preferences, and available space to create a functional and comfortable home office environment. Let's look closer at each of these important points discussed above.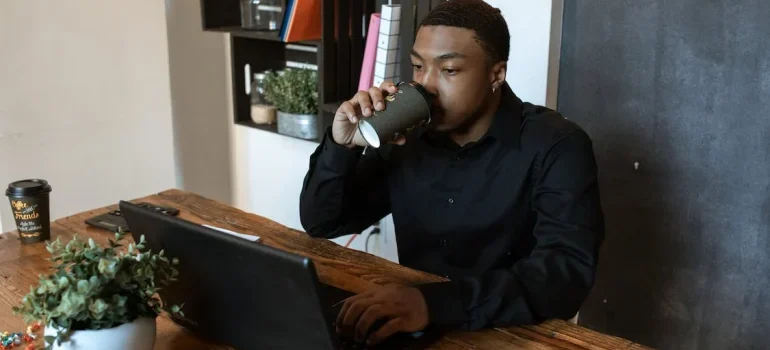 Assessing your needs
To create a comfortable home office, assessing your specific work requirements and preferences is essential. Consider the nature of your work, the tools you need, and your specific preferences. For example, if you spend long hours sitting at a desk, investing in an ergonomic chair becomes crucial to support your posture and prevent discomfort. Additionally, prioritize comfort and ergonomics to ensure long-term physical well-being, such as using an adjustable desk to accommodate both sitting and standing positions. Furthermore, evaluate your technology needs to determine the equipment and connectivity requirements necessary for optimal productivity. Based on your work tasks, assess the need for additional devices such as printers, scanners, or multiple monitors. If you are busy doing other tasks, you can opt for furniture installation services to deal with assembling and reassembling your office furniture.
Choosing the right space
Selecting the right space for your home office is a crucial decision. Factors to consider include the size and layout of available spaces, proximity to distractions, and the overall ambiance of the area. It's important to have a designated area solely for work purposes, preferably with a door, to minimize interruptions. Strive for a balance between functionality and comfort to create a workspace that promotes focus and creativity. Consider the traffic flow within your home, noise levels, and the availability of natural light. You can repurpose a spare room or create a dedicated workspace within a larger area. It is recommended you use an outer room or remodel your garage instead of using a room in the center of your house.
If you're running short on space or looking for optimal conditions, consider reaching out to professional movers to transition items to other parts of your home or into on demand storage Boise has to offer.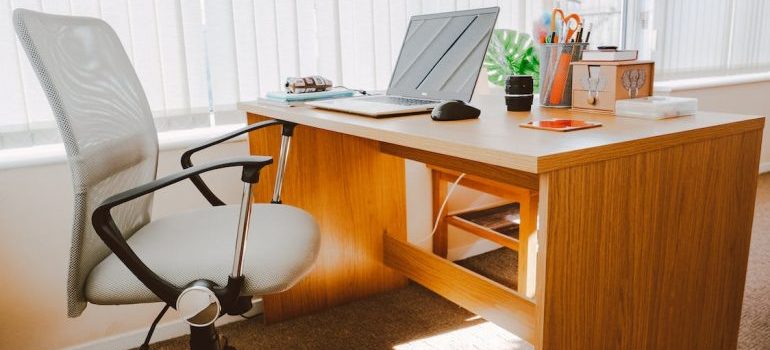 Furnishing your home office
Furnishing your home office involves selecting appropriate furniture pieces that meet your needs. The desk is the centerpiece of your workspace and should be chosen based on its functionality and size. Consider the type of desk that suits your work style and available space, keeping in mind considerations like storage and surface area. A standing desk or a desk with adjustable height options can provide flexibility and support overall well-being. Ergonomic chairs are vital to support your posture and prevent discomfort during long hours of work. Look for chairs with adjustable features, lumbar support, and breathable materials.  Explore additional furniture considerations, such as guest seating, to enhance functionality and convenience. Other home office pieces of furniture may include:
Lamps for extra lighting
Laptop stand or support table
USB power strip with a surge protector
Notepad and writing utensils
Desktop organizer
Calendar or planner
Under-desk footrest
Motivational decorations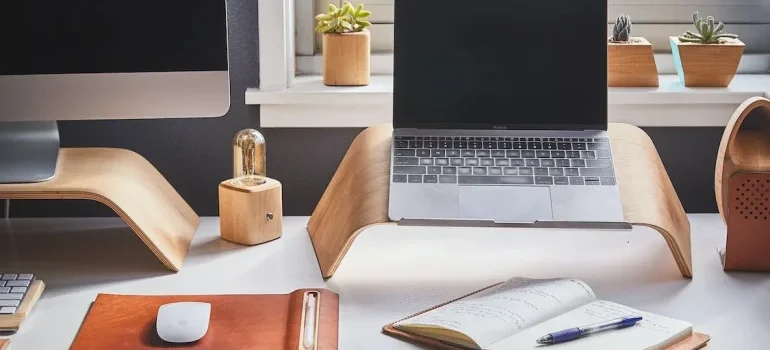 Organizing your workspace
An organized workspace is crucial for productivity and efficiency. Once your clients see you are well-organized, they will get better impressions of your space. Although the organization is based solely on your preferences, following certain rules is essential. Implement practical tips for managing cables and hardware to maintain a clean and clutter-free environment. Use cable management solutions such as cable clips or cable sleeves to keep cables organized and prevent tangling. Consider using a desk with built-in cable management features. Utilize storage solutions such as shelves, drawers, or bins to keep office supplies and documents organized and easily accessible. Invest in filing cabinets or document organizers to create a systematic approach to storing and retrieving important files. By keeping your workspace organized, you can reduce distractions and improve your workflow.
Implementing technology is important for creating a comfortable home office in your Eagle ID home
Setting up your computer or laptop correctly is essential for a seamless work experience. The same goes for other devices you need in your new office. Ensure that your workstation is ergonomically designed by adjusting the height and position of your chair, desk, and monitor. Consider the placement of your monitor, ensuring appropriate size, resolution, and positioning for optimal visibility and reduced eye strain. Select essential peripherals like keyboards, mice, and printers based on your specific needs. Wireless options can help minimize cable clutter on your desk.
Additionally, consider investing in a reliable internet connection and surge protectors to safeguard your equipment and data. If you are not tech-savvy, opt for the moving services Boise ID has to offer. This way, you will not have to deal with any technological issues and tasks. Professionals will set up your home office so you can express your creativity to the fullest!
Lighting your home office
You probably haven't thought about this issue before. However, now that you are setting up your home office, you need to think about lights. Lighting plays a significant role in creating a comfortable home office environment. Maximize natural light by positioning your workspace near windows. Natural light not only provides a pleasant ambiance but also offers numerous health benefits. When natural light is insufficient, choose appropriate artificial lighting options that provide adequate illumination without causing glare or shadows. Consider using a combination of ambient, task, and accent lighting to create a well-lit and visually appealing workspace.
Be mindful of how lighting can impact productivity and eye health, and make adjustments accordingly. Adjustable desk lamps or overhead lights with dimming capabilities can provide flexibility to suit different tasks and moods. If you are more into big and tall lamps, make sure you place them accordingly, so they can provide extra lighting if needed or dim them to create a more pleasant atmosphere.
Personalizing your home office
Now you have come to the most interesting part of your new office setup. Unlike an office in a company, you have all the freedom to arrange things the way you want in your home office. Incorporating personal style and décor in your home office can enhance the overall atmosphere and create a space that feels inviting and inspiring. Add elements like artwork, photographs, or other decor items that reflect your personality and inspire creativity. Plants can also contribute to a pleasant environment by improving air quality and adding a touch of nature to your workspace.
Choose plants that are low-maintenance and thrive in indoor environments. Strike a balance between professionalism and personal comfort to create a space that reflects your unique style and encourages a positive work environment. Photo frames, a fish tank, large vases, and other motivational items can truly make the place more beautiful. Moreover, choose the right wall color, which should not be too dark or too bright, to add an extra level of beauty and comfort.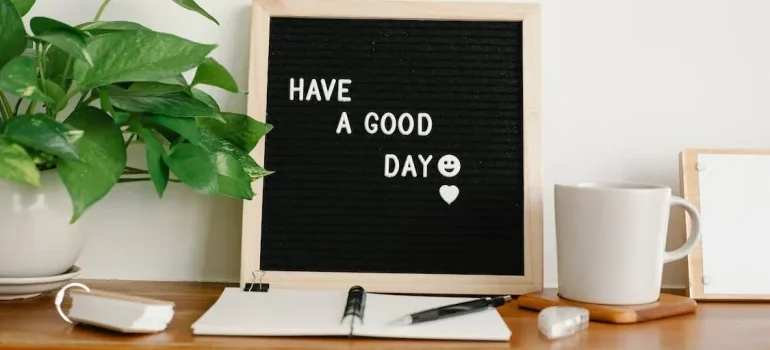 Maintaining your home office: The moment of fulfilling your dream
Now that your office is all setup, it's time you started your work routines. However, that's not all. To ensure a functional and productive home office, establish daily and weekly maintenance routines. Regularly declutter and organize your workspace, creating a clean and efficient environment. Develop organizational habits that enhance productivity and manage your time effectively. Set aside time to clean and dust your equipment, ensuring optimal performance. Over time, assess and make adjustments to your space as needed, continually improving and refining your home office setup. Be open to adapting to new work requirements and technological advancements. If you can't perform these tasks daily or weekly, consider hiring professional cleaning services in your area and IT experts to check up on your equipment. Remember, a messy office is something your customers will notice, and you surely don't want to leave an impression of a sloppy person.
As your needs change, so might your office setup. Periodically assess and adjust. And if relocating or major reshuffling is on the cards, you can always contact movers Eagle ID has to offer and count on their help to make your transition smoother.
Getting to know Eagle a bit closer
Nestled in the picturesque Boise Valley, Eagle, Idaho, captivates with its scenic beauty, small-town charm, and high quality of life. Surrounded by the majestic Boise Foothills, the city offers a tranquil environment with ample opportunities for outdoor activities. The close-knit community fosters a strong sense of belonging, creating a welcoming atmosphere for residents and visitors alike. Families appreciate the top-ranking schools and the safe, friendly neighborhoods. The vibrant downtown area boasts unique shops, local businesses, and a variety of dining options.
Residents can explore the extensive trail system, enjoy recreational activities along the Boise River, and participate in community events that foster connections and celebrations throughout the year. With its proximity to Boise, the city of Eagle combines a serene ambiance with easy access to the amenities of a larger city. Eagle emerges as a desirable place to live, offering a harmonious blend of natural beauty and community spirit.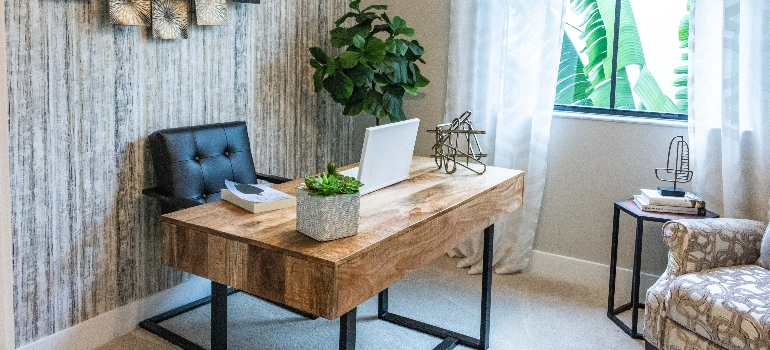 Crafting an inspiring and productive home office in your Eagle ID home is an exciting experience!
Creating a comfortable home office in your Eagle ID home is a worthwhile endeavor. As you embark on this transformative journey, considering local resources can be beneficial. For instance, hiring Boise office movers can simplify the transition of bulky office furniture or equipment into your space. Creating a comfortable home office isn't solely about aesthetics, it's about merging functionality with style to boost your productivity. Your home office is not just a workspace; it's a reflection of your work ethos and style. Investing in an environment that continually inspires you lays the groundwork for both professional success and personal well-being.

Everyone from the packers to the movers were awesome! They were all very professional and showed up when they were supposed to. would definitely use them again.
Let our team put together a comprehensive moving plan for you. Complete our simple free quote form or contact us at 1-208-375-0961.