The benefits of decluttering your office space
Running a business is often very hectic. Even if you're not running a business yourself, your business schedule could be so tight that it makes it hard to get around to sorting out your office. That said, it's very important to keep in mind that your office space can impact your work. Popular studies show that messy and cluttered office spaces can cause issues when it comes to productivity, teamwork, motivation, etc. And if you were planning to relocate your business with the help of professional Idaho moving companies, it would probably be much harder to move your office if it's in poor condition. Of course, there are a lot more negatives to having a cluttered office. Luckily, all those issues are very easy to solve with simple decluttering. Here are some benefits of decluttering your office space that might motivate you to do so.
Improve your office space project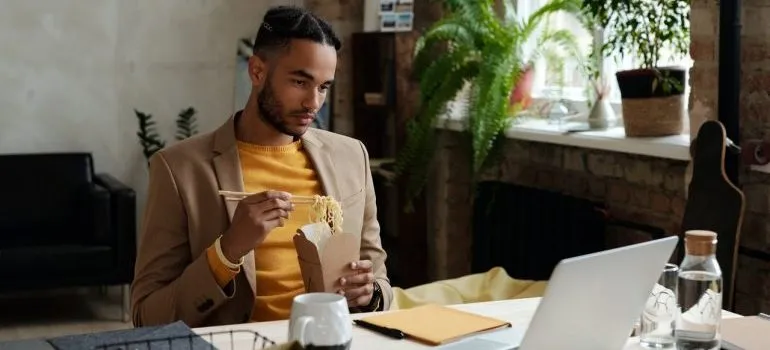 Decluttering your office is usually quite time-consuming. It's a task that usually takes more than a couple of days. But even then, decluttering is the perfect time to improve your office in more than one way. For example, deep cleaning, redecorating, and moving furniture are all things you could and should do if you're unhappy with your office space. Play around with these ideas and try to think of more. There are many ways to declutter your home, as well as your office. And there are also countless ways to better your living and workspace, so roll up your sleeves and get to it.
There are many benefits of decluttering your office space
Even your intuition could probably tell you that a neat and breathable workspace would make you more productive. An there are many ways to ensure your office is in the right state to boost creativity and motivation. One way to do so is by decluttering.
Don't worry though – you don't have to get rid of things that are important to you. Among other things, things like business storage exist so that people can store their belongings and free up their office space. So no, decluttering doesn't mean you have to throw everything away. However, you should be realistic and get rid of what you don't need.
Finding something you need will be much easier
One of the main advantages of decluttering your office space is that finding things will be significantly easier. There will be no more digging for particular items and lighting cigarettes in frustration. When you declutter your office, your stress levels will most definitely go down. But not only will it be easier to find things, but you'll also likely already know exactly where everything is after a declutter. That's because decluttering will make you take time to reorganize your belongings. If you declutter, you won't have to stress over losing and finding important office belongings and documents.
You will feel at peace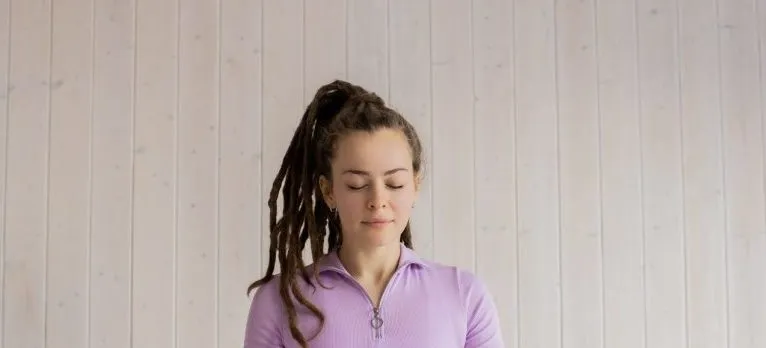 Another benefit of decluttering is that you'll feel a lot less suffocated. A cluttered space can seem so much darker and heavier. As if all the walls and items in it are pressing against you and pushing you down. After decluttering, your office will seem much more open and a lot brighter. That will make even stepping into your office a lot more appealing, let alone working in there.
Easier moving is definitely one of the perks of decluttering your office space
If you're planning to move your business, decluttering will definitely help. Not only will it be much easier to pack your office, but moving or shipping with freight companies Idaho has to offer will be also significantly cheaper. That means that if you care about easy moving or saving money, you should make sure to declutter as soon as possible.
It'll be much easier to organize your office
Organizing your office can be very tiring. You often find yourself just moving things around and jamming belongings into drawers thinking that would do it. But unfortunately, that only leaves both you and your office feeling just about the same as you did before you started. However, after decluttering, organizing your office will be a walk in the park. You'll definitely have more free space, plus, you'll know exactly what is that you have to sort out. It'll be like a new beginning for both you and your office.
Your productivity will flourish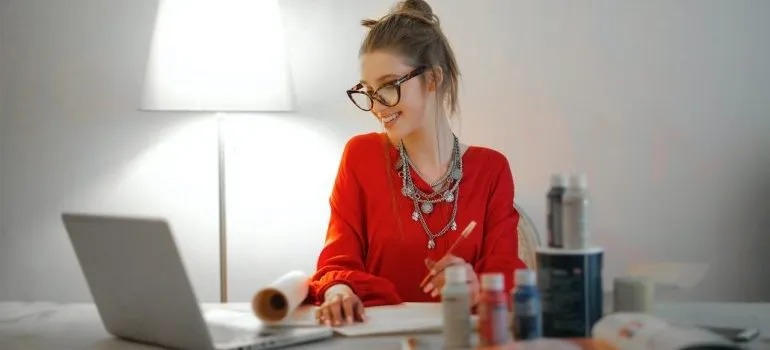 Another amazing benefit of office decluttering is that your motivation and productivity will skyrocket. You won't feel weighed down by the office anymore, nor will you feel like escaping all the time. Your office will become a pleasant environment you enjoy. That in itself will make you feel a lot more relaxed and calm. And if anything is important for creativity and productivity, it's being relaxed and comfortable. You might also want to consider upgrading your office furniture to something very comfortable. Doing all that will make you more motivated to work and as a consequence of that, your business will thrive, too.
Both you and your work could benefit from all the positives of decluttering your office space
Whether you're planning to move, currently dealing with post moving anxiety, or you're just unhappy with your current office, decluttering could help a lot. Obviously, there are many benefits of decluttering your office space. More space, better organization, and easier moving are obviously some of them. However, your well-being and mental health might also improve during and after decluttering your office.
Decluttering is a calming activity that could help you recenter before or after the move, or even during trying times. And after you're done, your new and refreshed office space will make running your business significantly easier and much more pleasant. Contact our office movers Boise for more useful tips and professional moving and storage services for your business!

Everyone from the packers to the movers were awesome! They were all very professional and showed up when they were supposed to. would definitely use them again.
Let our team put together a comprehensive moving plan for you. Complete our simple free quote form or contact us at 1-208-375-0961.