Benefits of self storage for couples
When redecorating or moving your entire home, there are many things that you will need to put in a safe place, so these do not undergo any damage. This can be particularly useful for couples or families with children. If you are moving, this is one of the most stressful events in one's life. For this reason, you need to find a way to make this process easier as possible. Using self-storage is one of 'the greatest external help' that you can get. Consult with Peasley Moving and Storage Boise to get precise information on what kind of storage solutions they offer. Since you already need to make adjustments to your daily routine, having a safe place to store your belongings is pretty convenient.  Also, read this text to find out all the benefits of self storage for couples.
So what are the benefits of self storage for couples?
Imagine that you realize that there are so many items you have gathered over the years which you need to store somewhere. Then renting storage is certainly better than buying a new building. In addition, you can decide for how long you will be renting. There are many different options on the market. Also, there are different kinds of units that you can rent. Therefore, see what are your plans before you rent storage units Boise. There you can keep all the season items such as winter or summer clothes. Also, you can keep there all the equipment regarding your hobbies. If you do not have a shed or enough space in your garage, storing tools would be great. Finally, if you plan to do some home redecorating, you can store some old furniture, carpets, or any other item you no longer need.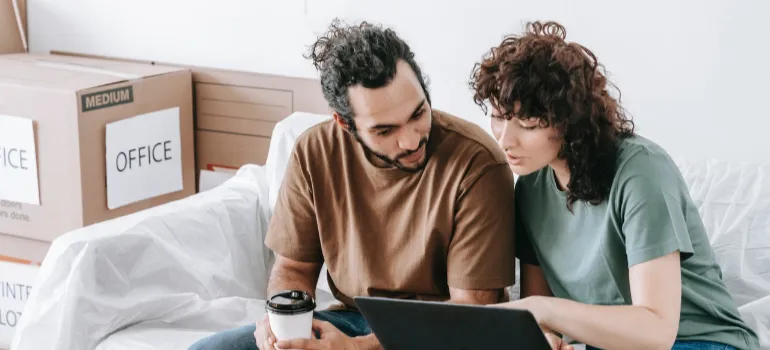 Create more space in your home
Many couples collect many items over the years. At one point, you can find yourself with so many different things in your home. By renting a storage space you will get a lot more storage space to accommodate all the stuff.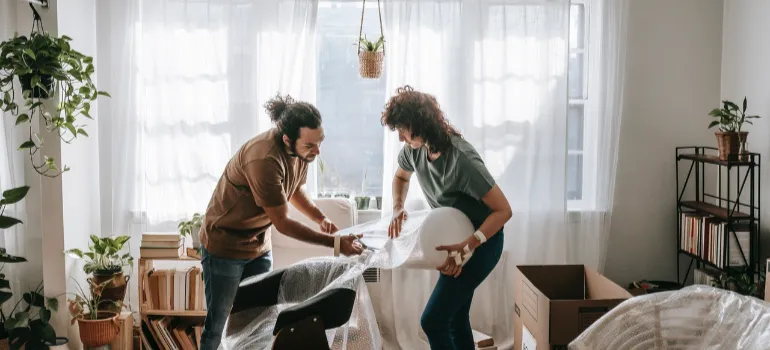 For example, there is no need to keep your winter clothes such as coats, boots, or other belongings that take so much space. By renting self storage Boise you will save a great amount of space in your entire wardrobe. For newlyweds consolidating your home is very important. As moving in together, it can easily happen that you have duplicate things. Since there is no need to keep the two same items in your home, you can put one in storage until you decide what to do with it. Simply go through all the rooms and write down all the items so you can prepare those for storage.
In case you plan a baby or home staging
As a couple, you may wish to have children soon. In that case, you will certainly need more space in your home. It would be great to prepare it as much as possible before the baby arrives. Depending on the size of your current home, you may need to exchange rooms. For example, you might have to turn your home office into a nursery. In that case, some furniture must leave the space. You can put your working desk, chairs, shelves, documents, and all this in self storage. In case you plan to sell the current space, then you need to do some home staging before the buyers arrive. For all those items which are not ready for real estate showing, storage would be a great solution. Your home should be nice and tidy and with as few items as possible.
Protect your items in a climate-controlled storage unit
One of the greatest benefits of self storage for couples is storing items in a temperature-controlled unit. For example, if you have some antique furniture you need to remove from your home. Then putting such items in a protective unit is a great way to safely store away the goods. Remember that not all the storages are the same. Therefore, if you plan to use some in the future to store some valuable items, ask the company you are renting from if they offer such storage.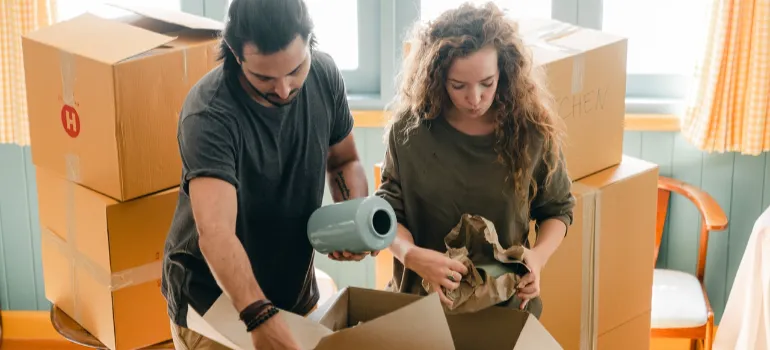 Your valuable carpets, paintings, or wooden furniture will have great protection there if you plan to paint the walls. In addition, if you are changing floors, tiles, or any other elements in your house, this is a great way to make sure that you will protect the items properly.
Other great benefits of self storage for couples
Many self storage companies provide convenient features and amenities to enhance your experience. First of all, you can be sure that your items will be safe there. Most companies put 24-hour camera surveillance to protect your goods. In addition, you can look for flexible leasing options. Depending on the current situation, you may only need to store goods for a short period. Also, a renting company may provide convenient storage boxes. In case you need some additional, you can find them on Amazon of different sizes and materials. Here are some of the situations in which you will need to use self storage units:
temporary storage before selling the goods
if you need quick storage space in a hurry
for hobby or sports equipment
for keeping family heirlooms
when moving either locally or internationally
to store valuables in case you are going on a holiday
As you can see there are many benefits of self storage for couples. From creating more space in your home to making a nursery, or creating a home office. Living as a couple, you may find too many items in your home. In case you need to compromise or choose what to keep and what to toss off, storage is a great option. In this case, you do not need to give up on anything. You can only physically transfer the goods to a storage unit and still access it whenever you need to. Just make sure to find the one close to your home so you can easily reach it even in the middle of the night.

Everyone from the packers to the movers were awesome! They were all very professional and showed up when they were supposed to. would definitely use them again.
Let our team put together a comprehensive moving plan for you. Complete our simple free quote form or contact us at 1-208-375-0961.