The benefits of living in Caldwell ID
The decision of moving a household is rarely ever taken lightly. It is the act of moving not only one's home but surroundings, habits, neighbors and so much more one cannot even realize until the move is finalized. With that in mind, it is not only smart but also advisable to get to know as much as you can about the place you would be moving to. After all, such a change deserves to be a result of a sound, and informed decision. So, before you start calling the number of some of the Idaho moving companies, let us see what are the benefits of living in Caldwell ID.
Benefits of living in Caldwell ID that concern your budget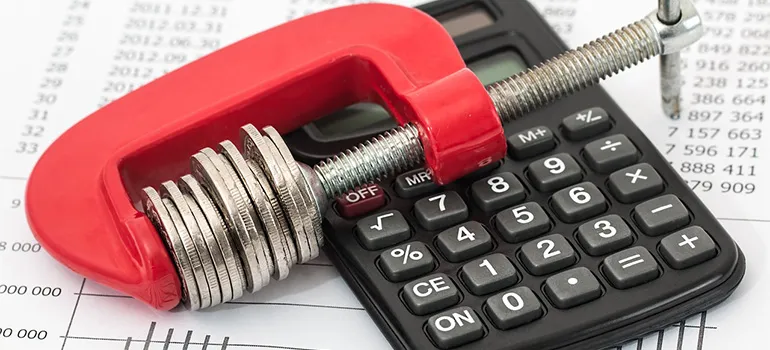 It goes without saying that one of the first things that may concern you when it comes to changing your habitat is the financial aspect of that move. Now, for starters, what you will be glad to know is that movers Caldwell ID are not only efficient but also affordable. This means that by choosing them, you won't spend much on the process of the relocation itself. And, that is always good news. When it comes to living in Caldwell ID, here is what you can expect:
Caldwell is overall less expensive for the cost of living when compared to the Idaho average, as well as the US average. To be exact, it is 7% cheaper for living than the former, and 2,3% for the latter.
The biggest difference comes from the transportation costs, at least when it comes to percentage. When compared to the US average, transportation costs are 11,4% lower.
When it comes to the housing costs, they are 3,1% lower than the US average, and 17,2% than the Idaho average. Speaking in dollars, the median home cost is $224,000 in Caldwell, $263,900 in Idaho, and $231,200 in the US.
Utilities are also cheaper than the US average by 7,2% while health costs are 7,3% lower, and groceries are 8,6% lower.
Of course, whether this truly is a benefit for you largely depends on where you are moving from. Still, when we compare it to the average of the state, it is safe to say that you won't have many headaches when it comes to your home budget in Caldwell.
Downtime to look forward to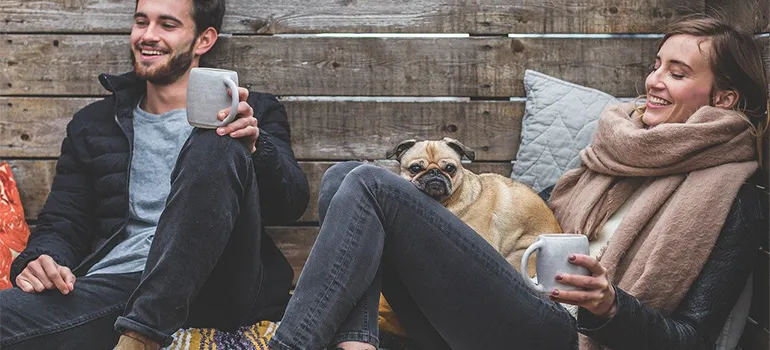 While living in Caldwell ID means that you will most probably have to work there as well, that is not to say you only have your job to look forward to. Caldwell is a rather nice city with plenty to offer to all its residents. If moving for a job, you will certainly have that new part of your life to look forward to. However, when speaking of the benefits of moving to Caldwell, there is also downtime to be happy about. Here are some locations that have made our pick of which we are sure you will enjoy.
Nature and parks
Caldwell has plenty of gorgeous parks and true green gems that will have you enjoying every free weekend you have. If you are a family person, one of the first places we would point you to is Indian Creek Plaza. It offers over 250 events and activities all year-round. You will be able to enjoy concerts, festivals, and farmer markets in the summer, as well as ice skating on Idaho's only ice ribbon in the winter. The place is super family-friendly and the restaurants and businesses are certain to earn your approval.
Another great place to take your kids is Caldwell Skatepark. It is a rather well-made park with a truly relaxing atmosphere. It has plenty of trees that provide shade during the day, while it is nicely lit during the night. We also suggest that you make sure to pay a visit to Caldwell Winter Wonderland.
Restaurants and cafes
Good eating is not lacking in Caldwell. And, when you come home after a long day's work, know that you won't have to cook, as there are plenty of quality restaurants to choose from. The first name we will mention is Mr. V's Family Restaurant. It is moderately priced, but with exquisitely made meals that are bound to win your stomach and your heart. The next one has to be The Orchard House Restaurant, Bakery, and Gift Shop. This is the place to come to if you want to have a dining experience with beignets. And, if you would rather enjoy some plain, old, and quality burgers, one of the best places to visit is Hamburger Connection.
Like what you hear? Get ready to move to Caldwell ID
If all of these benefits of living in Caldwell ID seem to be right up your alley, it would be safe to say that the time for planning a relocation to this amazing city. One of the first things you ought to ensure is that you have quality movers at your side. With proper assistance, you can rest assured that all of your belongings will reach safely to your new home.
Even if you plan on moving any specialty items, like a pool table, or a piano, know that there are specialized professionals who can take care of these items, like piano movers Boise. Nothing beats experienced service. After all, it is the only way to ensure all will work out in the way you want it. After all, this is a big change in your life that promises a better future. With that in mind, you ought to ensure there is no stress in the picture. And, that is what professional movers are here to do.

Everyone from the packers to the movers were awesome! They were all very professional and showed up when they were supposed to. would definitely use them again.
Let our team put together a comprehensive moving plan for you. Complete our simple free quote form or contact us at 1-208-375-0961.