Tips for moving your business without disruption
Time is money in the business world. When relocating your business, you need to find a way to do it as quickly and as efficiently as possible. Of course, for moving your business without disruption you will need to hire some good Idaho moving companies to give you a hand. However, even if you manage to hire top-class professionals there are still many things left to do in order to ensure a smooth transition.
If you want to move your business without interruptions, you will need a proper moving plan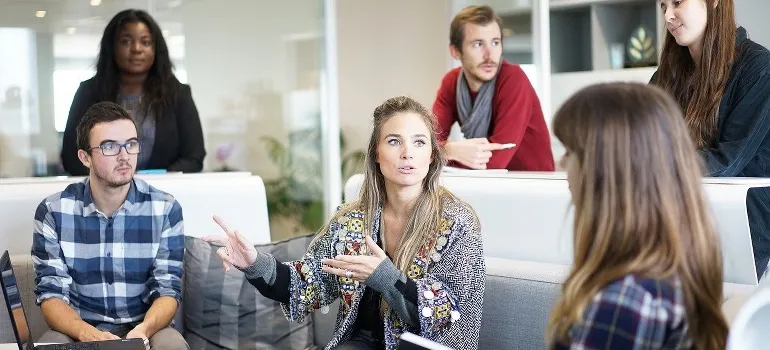 If you want to relocate your business without disruption, you will need a good plan. Thinking about it a few days before it happens is not going to be enough. Commercial relocation is a very complicated process. It takes time to go through every single thing you need. So, the best thing would be to start preparing your strategy as soon as you make the decision to relocate. The matter of who will be included in the planning process, however, depends on your company's structure. Still, it would be good to include as many smart people as possible. That way, you will get some bright ideas. And the whole process will be much faster and easier.
If this is the first time your company is relocating, and you do not have anyone who could advise you on this, maybe you can leave it to your freight company. Planning is often included in your relocation package, especially if you manage to hire some of the best freight companies Idaho can offer.
Make sure to solidify your new address
Make sure that you notify your business partners and your customers that your company will be operating from a new address. After you finish your planning, before you get to actually start moving your furniture and computers, there is one more important thing that you need to handle. And that is to notify your customers and business partners about your move. Do this at least one month before the move. This way people will have enough time to adapt to the fact that you will be operating at a new address soon.
Handling your IT equipment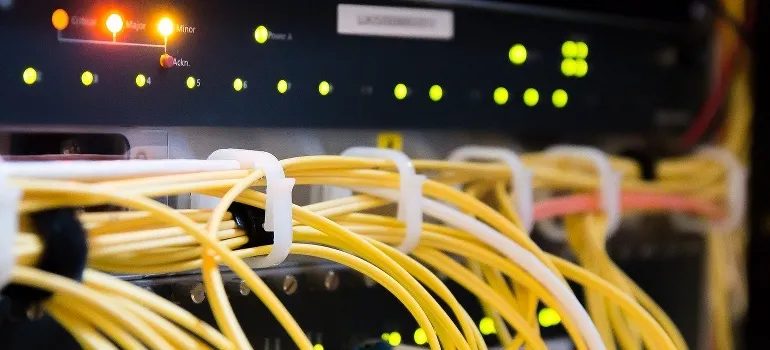 Handling IT equipment is probably the most important part when you are thinking about moving your business without disruption. IT equipment is the essence of almost every company these days no matter what kind of business they do. The first thing that you need to think about is who is going to unplug everything. And who is going to put it all back together? Do you have a person in your company that can handle it or are you planning to let your movers deal with it?
If you are planning to leave this to your movers, make sure that they know how to handle that type of work. Also, if you want to move your business with the least interruption, at exactly what point you are going to unplug your computers and have them relocated must be thoroughly planned as well. Still, this mostly depends on the furniture.
How to furnish your new space without interrupting your work
Handling furniture, even though it is not that complicated as handling IT equipment and at first glance not so important, is the most essential part of the process. For this, you have two options. One is cheaper. The other one can help you move your business almost completely without disruption. Naturally, you can let your movers handle it. If you spent quality time researching movers and managed to find some really good professionals they can dismantle, pack and move your furniture within a few hours. Still, sometimes even that is not enough.
For moving your business without disruption, you will need to invest in new furniture. Once you find and rent a new space for your business, buy new furniture and get everything ready before you even start packing your old space. This way you can just unplug your computers, transport them and plug them back in. This way you are essentially only losing time that you will need to transport your items. Once, your computers are up, you can slowly deal with your old office. And as far as your old furniture is concerned you can simply rent business storage and keep it there until you sell it.
Handling important business documents and paperwork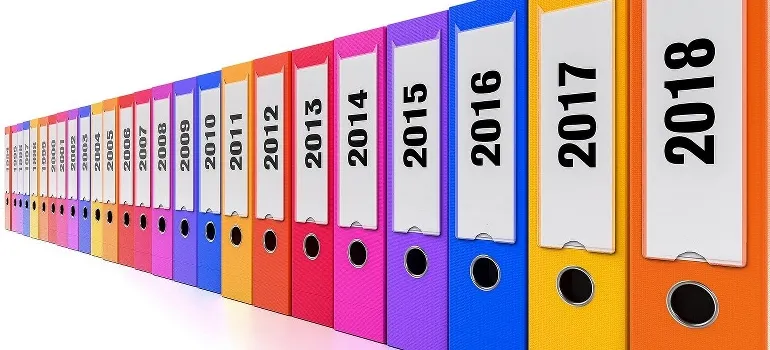 Furniture and IT equipment are going to be enough to continue your work. Still, to be able to be fully operative you will need to have your paperwork and documents with you. Naturally, because you already moved the most important items, you can do this slowly. Still, this is how you should handle important paperwork anyway.
If you have employees that are in charge of the documentation you should let them handle it. However, use this opportunity to go through all the paperwork, sort everything out, take fresh and important documents, and rent mini storage to store your outdated and not-so-important papers.
Make sure that you have quality commercial movers by your side
As you can see, moving your business without disruption is not that difficult. Your main goal is to handle furniture and IT equipment factor. If you manage to do it quickly, everything else can follow it slowly. Of course, one of the most important things in the whole operation is going to be your movers. Make sure that you find a reputable commercial moving company that has enough experience in these types of relocations. That is the only way to make sure that your move is going to be a smooth and quick process.

Everyone from the packers to the movers were awesome! They were all very professional and showed up when they were supposed to. would definitely use them again.
Let our team put together a comprehensive moving plan for you. Complete our simple free quote form or contact us at 1-208-375-0961.