Benefits of custom crating solutions
There are a lot of benefits of custom crating solutions. Custom crates can make your whole relocation much easier, and your belongings will be safer especially if you have oddly shaped and expensive items. Or you plan to use Boise freight shipping for a long-distance relocation. Crates are also eco-friendly. So not only you will take care of your belongings, but also you will take care of our planet.
Do you know what custom crating is?
Before we start talking about the benefits of custom crating, we need to discuss what it actually is. Crates are made of wood and they are usually heavy-duty. Custom crating is usually used when you have some oddly shaped items or for some expensive and fragile items that require a lot of protection during transport. Some people prefer to use crates as a much safer way to transport their belongings. As one of Boise moving and storage companies that offers this service, we have simply recognized the need to transport belongings safely and in an eco-friendly manner.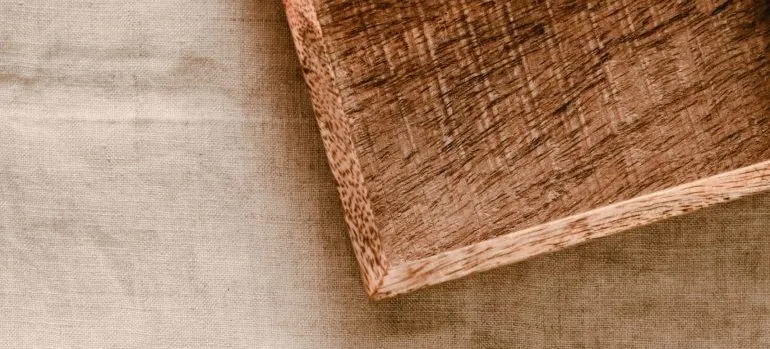 Types of custom crates
There are two main types of crates – wooden and reusable crates. Wood crates are ideal for heavy equipment and we can often see them in medical equipment shipping services. They can protect items from shock and vibrations, especially if you are shipping your belongings internationally. They can last a couple of years. When it comes to reusable crates – they can be applied to almost any item you plan to move. With snaps and an insert system, they are easily assembled and disassembled. They are very reliable. And the best part is that you can disassemble them and store them until you need them again.
What is the main benefit of custom crating solutions?
One of the main advantages of custom crating solutions is the size. We all have those oddly shaped or simply too big items that can not fit into a regular cardboard moving box. And that is when the custom crating solutions can be of great help. But, one thing that you surely didn't know is that you can fully customize a crate. You can add shelves, drawers, and hinges inside of the crate. Also, you can add a system of pulleys and ramps that can help you load and unload your custom crate. You can always ask about these custom crating solutions when you request a free quote. In some cases, you might even be able to get a custom color crate!
Your belongings will be safe with custom crating solutions
One of the advantages of custom crating solutions is the safety of your belongings. Custom wooden crates are much safer than any other packaging materials that you can use. This is especially important if you are transporting art, medical equipment, or any other fragile item that requires a lot of care. Custom craters solutions are ideal when you need more layers of protection. For example, you can add extra padding or insulation to a wooden crate. That way you can even protect fragile items from temperature changes. And if you plan to use industrial storage – this can be a great solution. Your items will be safe for a long period!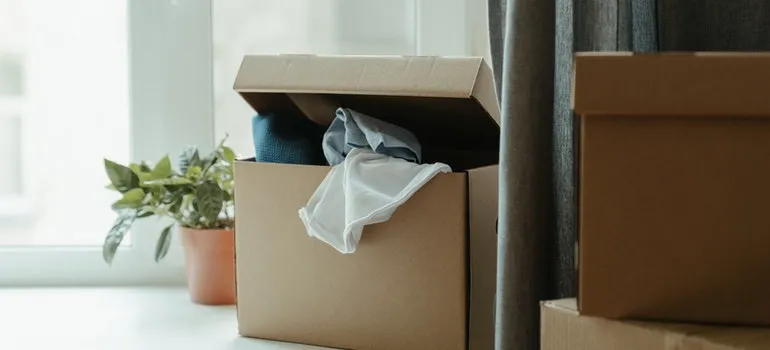 Custom crating solutions are eco-friendly!
When you are transporting your belongings internationally – the safety of your belongings is a primary concern. And we all know that while it might be cheaper to use a cardboard box and a lot of plastic wraps – it is for single use only. With custom wooden crates you are getting a crate that you can reuse multiple times. They are also much more natural and safer, and much healthier for your belongings. The best part is that even when you can not use them  – they can be broken down and reassembled. Reducing waste should be our primary concern!
One of the benefits of custom crating solutions is that they can save your budget
This is especially important if you move a lot, or you transport a lot of items during the year. Wood is easy to come by, and although plastic is cheaper it is not eco-friendly nor does it guarantee the safety of your belongings as wooden crates do. And since it can be reused easily, more and more people choose to use wooden crates as a budget-friendly solution. Also, you won't need so many packing materials so that means that the impact on your budget will be much smaller. Also – much more of your items can fit into a wooden crate than they can into a plastic bin or cardboard box.
Custom crating options are great for storage
If you plan to store your belongings long-term, there are a lot of benefits of custom crating options. If you have a lot of sensitive and heavy items custom crating solution can be your best choice. You can easily find Boise storage that will fit your needs. The best part is that your items will be much safer and there won't be any damage to them. And if you plan to store your belongings for a long period of time without moving – the advantages of custom crating solutions are endless.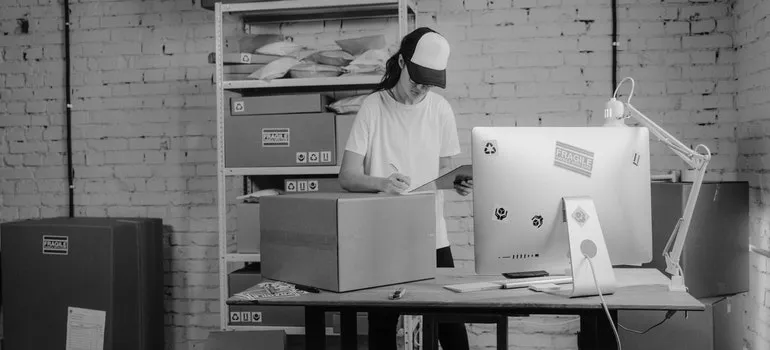 The benefits of custom crating solutions are endless
As you can see there are numerous benefits of custom crating. Safety, affordability, and reusability – are just some of the benefits. Before you make any decisions – explore all of your options. Look at your items, and decide will you be shipping them or storing them. Contact a few different companies and check their offers. Once you know what type of crates you need – start packing. But, remember that packing into wooden crates is the same as packing into cardboard boxes. Pack smart and careful, and your unpacking process will be fast and easy. You will have much more time to explore your new surroundings, and enjoy your new home!

Everyone from the packers to the movers were awesome! They were all very professional and showed up when they were supposed to. would definitely use them again.
Let our team put together a comprehensive moving plan for you. Complete our simple free quote form or contact us at 1-208-375-0961.