Advantages of storing items before shipping them
Companies that use storage units understand how valuable these facilities are for running a successful business. Not only you can use them to store some of the heavy equipment, but you can also get more room for your goods and increase production speed. These benefits are probably familiar to most business owners. But, did you know there are also upsides to storing items before shipping them? Since many company owners aren't aware of them, we have written a guide regarding this matter. So, if you want to find out why you should find a storage facility Boise ID and store your goods before you ship them, make sure to keep reading.
Types of storage unit you can get before shipping items
To help you get a better understanding of why storing items before shipping them is so useful, let's first see what type of storage units you can get. If you don't have sensitive goods that need to be kept in special conditions, opt for a commercial warehouse and you won't have to worry about a single thing. But, if you do have delicate products, you need to be very careful when storing them.
There are some items that require special conditions. In case you need to store them, you need to get a climate-controlled facility that can control humidity levels. Additionally, there are also temperature-controlled facilities that create the perfect temperature for your stored items, which are better in terms of budget.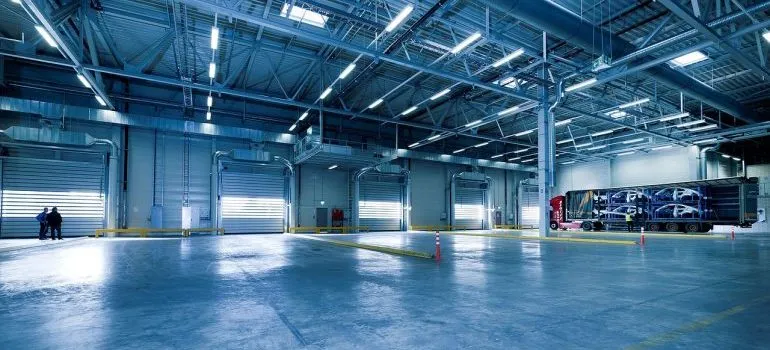 Apart from choosing your storage based on the type of items you want to store, you also need to decide on the longevity of renting storage. Based on the duration of the rental, you can choose between long-term and short-term facilities. Long-term facilities are perfect for those who need or want to store goods for more than three months. But, if you are just considering storing items before shipping them, short-term solutions will be better for you.
How does storing benefit the shipping process?
Did you figure out what type of storage unit you need to get? If so, let's see how renting storage will benefit the shipping process. Although there are many benefits of storing items before shipping them, we have mentioned only the most important ones.
Consistent production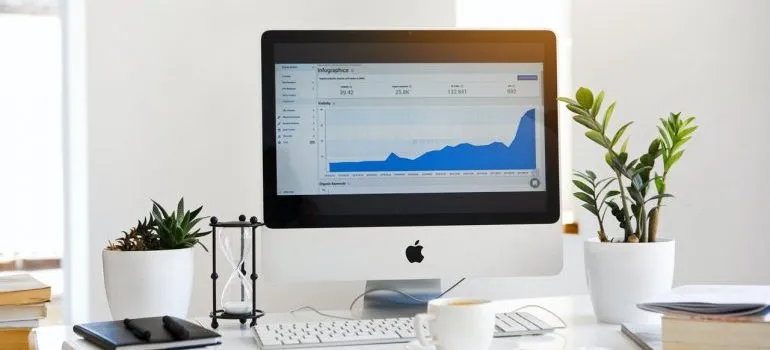 A lot of companies need to figure out how to deal with the same problem – lack of space. Because they don't have enough storage space, they need to put production on hold until they ship their goods and make more room for new goods. But, if you rent a storage facility before the shipping process, you will actually manage to increase production. You will have enough room for old and new items while keeping the business going.
The important thing you need to keep in mind is that you will want to make an inventory of your storage if there's an increase in production. This will help you keep things organized and track everything that's going on in your company.
Faster and simpler relocation
If you want to move your business without disruptions, then you will want to get a storage unit. Why you may ask? Well, there are many reasons why you should do this. But, instead of mentioning all of them, we will focus only on the following:
You will be able to start packing ahead of time. When you have a storage unit, you can pack a couple of boxes every day and store them until the time for shipment arrives.
Your office won't be full of clutter. If you have ever moved, then you already know how messy relocations can be. But, since all of your packed stuff will be inside a storage unit, your office will be clutter-free.
 You will manage to keep things organized. Since you will start to prepare your move in advance and since you will get rid of clutter, you will manage to keep problems away. A storage unit will help you keep things organized.
Minimizing the risk of damage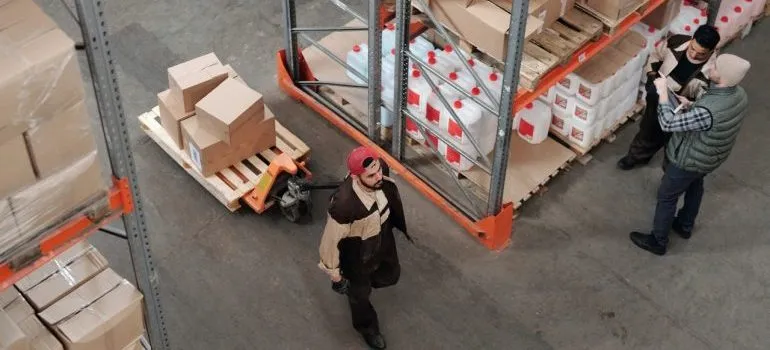 Storing your items before shipping them will ensure their safety. Most companies that ship their goods from one place to another have the same problem –  lack of space. That's why they constantly move their goods and by doing this, they put their goods in danger. One simple mistake during the move could lead to your goods getting damaged. So, instead of constantly moving around your items, simply place them in a storage or warehouse until shipping.
By acquiring more space, you will manage to minimize the risk of damage and you won't have to worry about whether your customers are going to get damaged goods.
Tips for storing items before shipping them
So, what do you think – will your company benefit from getting a storage unit? If you choose to rent portable storage Boise or one of those huge warehouses, you will need to know how to properly prepare your items for the storing period. Here are a couple of tips that will help you do this with ease.
Declutter before you store your items. There is no need for storing items you don't need. You will just end up spending more than needed.
Provide delicate and sensitive items with extra protection. Get a storage unit that will be able to keep them safe and secure during the storing period.
Keep your storage unit organized and clean. You can just store your items and hope for the best. Storage units require maintenance so make sure to find a person who will keep your facility clean and organized. Or, if you have the time, do it by yourself.
Last but not least, storing your items before shipping needs to be done properly which means you need to get the right storage unit. In case you are not sure if you will be able to choose the right one for your needs, contact professionals and let them assist you.

Everyone from the packers to the movers were awesome! They were all very professional and showed up when they were supposed to. would definitely use them again.
Let our team put together a comprehensive moving plan for you. Complete our simple free quote form or contact us at 1-208-375-0961.