The importance of doing an inventory of your storage
Whether you own a company and need to store some of your goods or you simply need to make more room in your home, you should opt for a storage unit. These facilities can make our lives easier in many ways which is exactly why the demand for them is on the rise. If you too are thinking about renting storage units Boise Idaho, there are two things you will need to take care of – finding quality facilities and doing an inventory of your storage regularly.
Many people underestimate the importance of inventory management. Our goal is to put an end to this by explaining its importance. So, if you want to learn about this matter, make yourself comfy and keep reading.
When should you do an inventory of your storage?
Proper inventory management is key to storing items with no issues. That is why it needs to be done regularly no matter how long you plan to store your items. No one can tell you exactly how often industrial storage management has to be done. That is up to you. But, the important thing here is that you need to make sure not to skip this task. We understand that going through every container inside your storage unit isn't how you have pictured your Sunday morning, but you will be glad you did it. Inventory management is especially important for businesses and people who store items over a longer period of time.
Will you have to do an inventory of your storage even if you got it from a reliable company?
If you have been reading our blog carefully, then you already know how it is important to rent storage units only from reliable companies. Only these companies can offer security and keep your items safe for as long as you need. But, if you are sure that the company is safe and reliable, does this mean you won't have to be dealing with doing an inventory of your storage? Unfortunately, the answer is no.
Many people think that inventory management will only help you notice if something goes missing, but that is not the case. Although this is one of the reasons why you need to deal with this task, it isn't the only one. Don't get us wrong, it is great that you are working with professionals. This, however, doesn't mean you can store your items without doing an inventory from time to time.
Benefits of inventory management for small businesses
As we have already mentioned, everyone needs to do any inventory of their storage units. However, to show you how important inventory management is, we wanted to point out some of the benefits businesses have. No matter if your business is small or you own a huge, international company, the benefits will stay the same. Here is how inventory management can help your business grow and prosper.
Security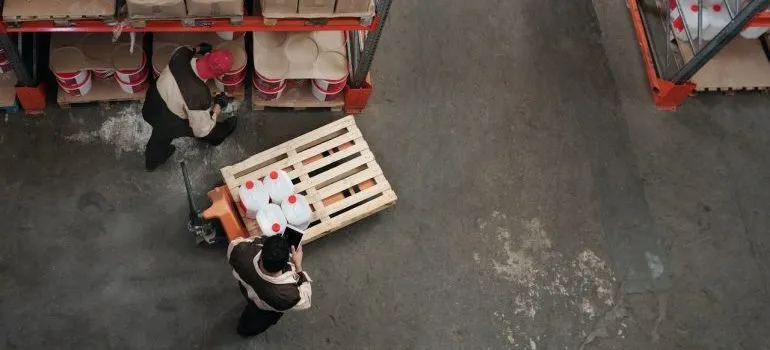 Let's say you own a lab and want to relocate it. To do this, you will probably need to get medical equipment shipping services, and a climate-controlled storage unit. Since you won't be able to assemble everything as soon as you move, some of your stuff will have to be placed in storage. In this case, you will want to make an inventory and write down all items you plan to store. It would be best to make a list for every box and container. When you check on your facility, you will be able to check whether all items are here. 
Even if you are a manufacturer or simply keep your equipment in a storage unit, an inventory list will help you make sure everything is there. And, in case you notice something is missing, you will have proof that these items were really once stored.
Tracking
Keeping an eye on every task is a very hard thing to do. Every businessman knows that you can't micromanage all the time. If you want to have a steady business and be a good business owner and boss, you need to put other people in control of other tasks. By doing this, you will still be able to manage your business without losing too much energy on it. Ask your employees to make changes whenever they bring or take something out of the storage unit. Every change should be on your inventory list so that you can see it. You will track everything without even having to go to your storage facility.
Review
Businesses that store their goods can't keep them there forever. If you make your inventory list properly, you will know when your items will expire. In addition to this, you will know when it's time to re-stock and when it's time to get rid of some items. For these tasks, you don't even have to stop by your storage unit. You can simply take a look at your inventory list and make the necessary decisions.
Other benefits of doing an inventory of your storage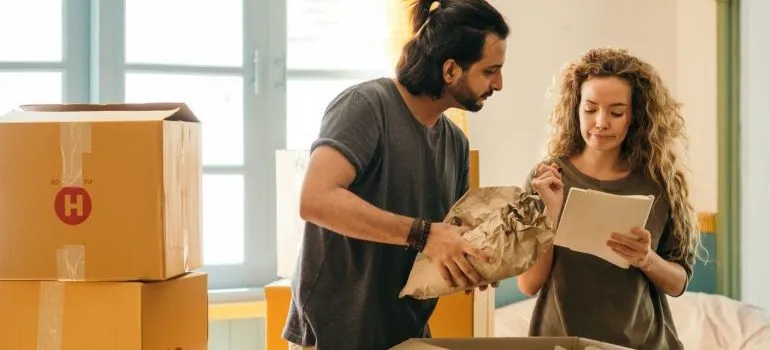 Businessmen aren't the only users of good long-term storage solutions. In fact, you don't even need to have a business in order to get a storage unit. Many families rent storage facilities to make more room in their home. Some do this because they need to renovate their home, while others simply want to get rid of some stuff. As you can see, anyone can rent a storage unit and anyone can make an inventory list.
Inventory management will be of use to you even if you don't own a company. It will help you with:
Keeping things organized and clean,
Getting the chance to declutter from time to time.
If we don't take care of them, storage units can get messy. And, this is something you will want to avoid at any cost. By making an inventory list, you will manage to keep things clean, as well as make sure that all your belongings are there.

Everyone from the packers to the movers were awesome! They were all very professional and showed up when they were supposed to. would definitely use them again.
Let our team put together a comprehensive moving plan for you. Complete our simple free quote form or contact us at 1-208-375-0961.