A Room-by-Room Guide to Packing Your Boise Home for a Move
Moving to a new home is an exciting and often stressful experience requiring significant preparation. One of the most critical tasks in the moving process is packing your belongings efficiently and in an organized manner. Proper packing protects your items during transport and makes the unpacking process much more manageable. This article provides a complete guide to packing your Boise home for a move. Whether you plan to hire reliable Idaho movers or tackle the move yourself, this guide will help you. It'll help you reduce the stress associated with the moving process and provide useful advice. With the right approach and a little preparation, you can successfully pack up your home and start your new life in your new home.
Packing Your Boise Home for a Move: General Packing Tips
When it comes to moving, packing can be a daunting task. However, with proper planning and preparation, it can be a smooth process. Here are some general packing tips to help you pack your Boise home efficiently and effectively.
Gather Essential Packing Supplies
Before packing, ensure you have all the necessary supplies, such as boxes, packing tape, markers, and bubble wrap. You can purchase these items from your local hardware store or moving company. Having all the supplies on hand will make the packing process faster and more efficient.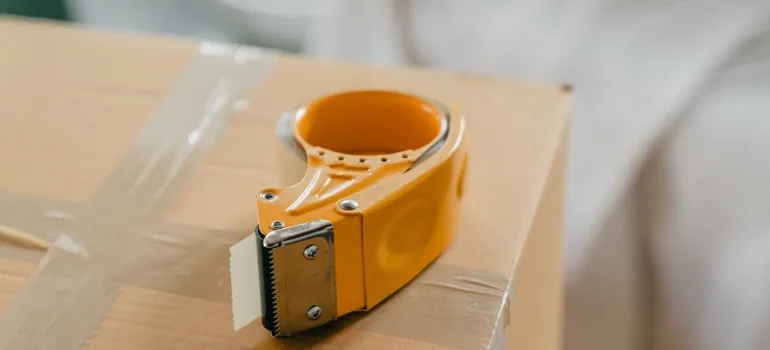 Start Packing Early
It is best to start packing as early as possible to avoid last-minute stress. Begin with items that you don't use frequently, such as out-of-season clothes, holiday decorations, or kitchenware that you rarely use. Starting early also gives you more time to sort and declutter before packing.
Sort and Declutter Before Packing
Take the time to go through your belongings and sort them into categories such as keep, donate, or discard. This will help you declutter your home and reduce the items you need to pack and move. Plus, you might be able to donate items to a local charity or sell them to a consignment shop.
Label Boxes with Room and Contents
As you pack, label each box with the room it belongs in and a brief description of its contents. This will make it easier for you and your local movers in Boise to know where each box should go and what is inside. Additionally, it will help you unpack quickly and efficiently at your new home.
Pack an Essentials Box for Moving Day
On a moving day, pack an essentials box with items you will need immediately, such as toiletries, a change of clothes, and important documents. This box should be clearly labeled and kept with you during the move rather than on the moving truck. By following these general packing tips; you can make the packing process less stressful and more efficient. If you need assistance with packing or moving, consider hiring a reputable long distance movers. Boise has to help. They can provide necessary packing services, transportation, and even storage solutions.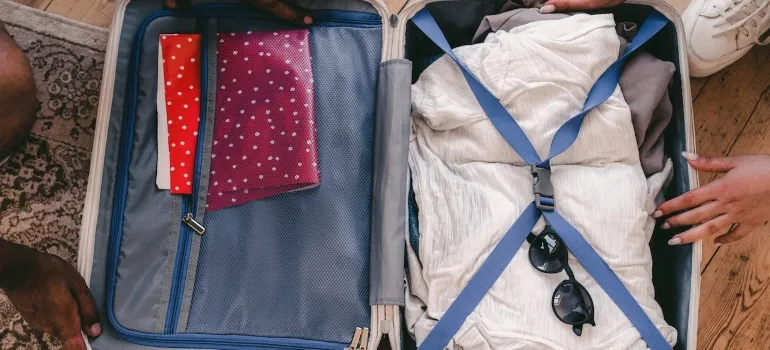 How to Pack Your Boise Kitchen for a Move?
The kitchen is one of the most challenging rooms to pack when moving. It contains a lot of fragile items that require extra care. Here are some tips to help you pack your kitchen with ease and keep everything safe during the move. By packing your Boise home for a move in an organized manner, you can make the process easier and smoother. Look for the most reputable moving services Boise ID has that offer packing and unpacking assistance to save you time and stress during the move.
Pack dishes and glassware in a sturdy box. Use packing paper or bubble wrap to wrap each item individually and provide extra cushioning. Fill any empty spaces with packing peanuts or crumpled paper to prevent items from moving around during transportation.
Pots, pans, and bakeware should be packed in a separate box. Stack them together and separate them with packing paper to avoid scratches and dents. You can also use dish towels or potholders to provide additional protection.
Small appliances should be packed in their original boxes if possible. If not, use a box that is large enough to fit the appliance and add packing materials to prevent them from shifting during transport.
Pantry items can be tricky to pack, especially if you're moving long distances. Consider donating unopened, non-perishable items to a local food bank and packing the rest in sturdy boxes with tight-fitting lids. Pack spices, oils, and other liquids in plastic bags to prevent spills.
Utensils and cutlery can be packed together in a box with dividers. Wrap each item in packing paper or bubble wrap to prevent scratches and damage. Use a tight-fitting lid and label the box clearly to make unpacking easier.
Efficient Tips for Packing Your Living Room
The living room is one of the most used spaces in a home, and packing it up for a move can seem daunting. However, with a little organization and planning, it can be a smooth process. Additionally, if you're downsizing or need to store some of your belongings temporarily, you might consider renting a storage facility in Boise ID. A storage unit can provide a secure and climate-controlled space for your items until you're ready to move them into your new home.
Pack Electronics
When packing electronics, it is important to protect them from damage during transit. Use bubble wrap or packing paper to cushion delicate items such as televisions, sound systems, and gaming consoles. Label cords and cables so you know what goes where when it comes time to set up your new home.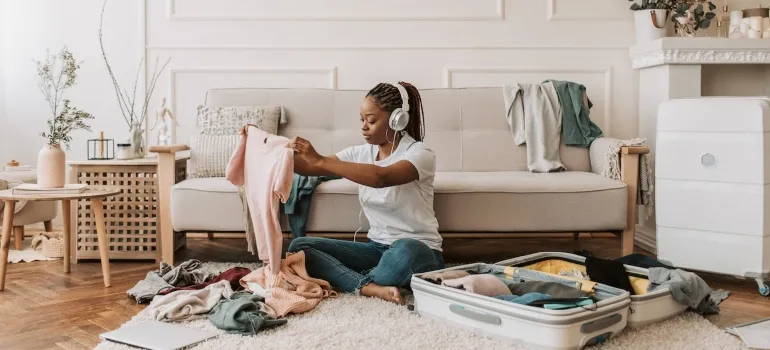 Pack Books, DVDs, and Other Media
Books, DVDs, and other media can be heavy, so it's best to pack them in smaller boxes. Use packing paper to wrap each item and stack them vertically to prevent damage. Label boxes as "books" or "media" to make it easier to find them later.
Pack Decorative Items and Artwork
Decorative items and artwork are often fragile, so pack them with care. Use bubble wrap or packing paper to wrap each item individually, then pack them in boxes with plenty of cushioning material. Label boxes as "fragile" to ensure that they receive special attention during the move.
Pack Furniture is One of the Major Tasks When Packing Your Boise Home for a Move
When packing furniture, it's best to disassemble it if possible. Keep screws and small parts in labeled bags, so you can easily reassemble them later. Wrap furniture in moving blankets or plastic wrap to protect it from scratches and damage during transit. If you're feeling overwhelmed with the packing process, consider hiring a moving company to help. Consider getting quality packing supplies Boise offers on time and save time, money, and effort.
Packing Your Bedroom: Tips for a Smooth Move
Packing your Boise home for a move can be a challenging task, especially when it comes to packing the bedrooms. Nonetheless, a well-planned approach can make the process smoother and less stressful. The first step in packing your bedroom is to sort and pack your clothing and personal items. Start by going through your wardrobe and setting aside items you no longer need or want. Then, pack the remaining items in sturdy boxes or luggage bags. Be sure to label each box with a brief description of its contents and the room it belongs to.
Next, focus on your bedding and linens. Remove all sheets, comforters, and pillowcases from the beds and pack them in appropriate-sized boxes. For delicate or valuable items, use protective coverings to avoid any damage during transit. Don't forget to label the boxes and note which bedroom they belong to.
Tips for Packing Children's Rooms when packing your Boise home for a move
Pack children's toys and belongings: Finally, when packing children's toys and belongings, it's essential to involve kids in the process. Sort their items together and encourage them to choose which ones they'd like to bring with them. Packing together can help ease any anxieties and make them feel more comfortable with the moving process. Mattresses are essential bedroom items and can be challenging to pack. Use mattress bags or covers to protect them during the move. These bags keep them safe from dirt, moisture, and potential damage. Disassembling large furniture can be a daunting task, so leave it to the professionals.
Hire a moving company that can provide you with furniture installation services to take care of it safely for you. Professional movers have the expertise and equipment to disassemble and reassemble your furniture safely and efficiently. This will save you time and energy, leaving you to focus on other essential tasks.
Packing Your Bathroom for Relocation
The bathroom is a vital part of your home, and packing it up for a move can be overwhelming. You may be wondering where to start and how to organize everything. However, with a bit of planning and preparation, you can pack your Boise home's bathroom with ease. To begin, gather all your toiletries and personal care items and pack them in a box or container. Label it clearly to make sure it doesn't get lost during the move. To prevent spills, wrap the containers in plastic. Next, move on to your towels and bath linens. Fold them neatly and pack them in a box, labeling them appropriately. Use your linens to cushion fragile items if you're tight on space.
Finally, remove wall-mounted items and pack all your bathroom accessories and decor. Place small items like soap dishes, toothbrush holders, and candles in a box. If you're moving to Idaho from a long-distance, wrap fragile items with bubble wrap or packing peanuts. Consider hiring professional movers to pack your belongings for you, especially if you're short on time or have fragile items. Moving companies have the expertise to make your move stress-free and efficient.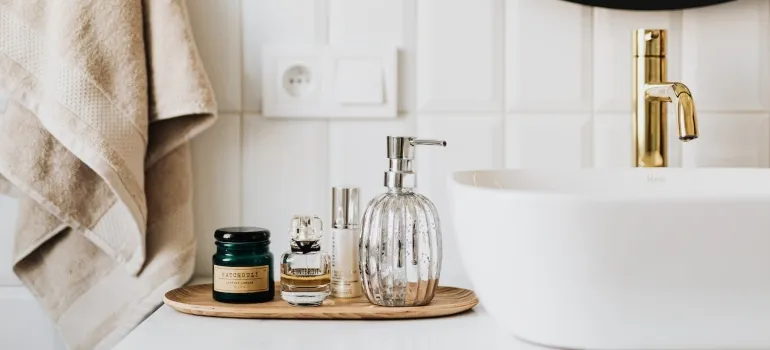 Packing Tips for a Stress-Free Home Office Move
As you prepare to move your Boise home office, it's essential to take extra care to protect your valuable equipment, documents, and reference materials. First, start by packing up your office supplies and equipment. Group together similar items such as pens, paper, and staplers, and pack them in a sturdy box with packing material to prevent any damage during transit.
Next, gather all your important documents and file them by category. Use a waterproof container to protect documents from water damage. Consider making digital copies of crucial papers as an added layer of protection. When it comes to packing electronics, disconnect all cables and cords and label them for easier reassembly. Wrap each item in bubble wrap or moving blankets and secure them in a sturdy box. Consider investing in insurance for your electronics to cover any potential damages.
Finally, pack your books and reference materials in small to medium-sized boxes. Use packing paper to fill any empty spaces in the boxes to prevent shifting during transit. Avoid overpacking boxes to prevent damage to the books' spines.
Packing the Garage and Outdoor Spaces
Packing your Boise home's garage and outdoor spaces can be a challenging task, but with the right strategy, it can be manageable. Here is a comprehensive guide to help you pack your garage and outdoor spaces with ease for your upcoming move. For your tools and equipment, it's best to pack them in sturdy and quality moving boxes Boise providers offer, ensuring that each box is labeled correctly. To prevent any damage during transportation, group similar items together and wrap them in bubble wrap or packing paper.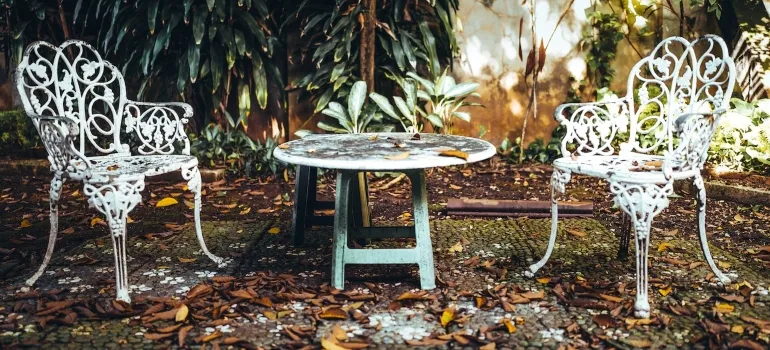 Lawn and garden items such as lawnmowers and shovels should also be drained of fuel and oil before packing. Once you've emptied the tanks, wrap each item in moving blankets or bubble wrap and secure them in a sturdy box. Protect your outdoor furniture from any damage during transit by disassembling it before packing. Pack each piece carefully in a sturdy box or invest in furniture covers to avoid scratches and dents.
For recreational items such as bikes and sports equipment, it's best to pack them in appropriate boxes or containers. For larger items, such as bikes, disassembling them can save space and make packing easier. Lastly, it's crucial to dispose of hazardous materials safely. Propane tanks, pesticides, and chemicals require specialized handling, so it's best to hire a professional moving company that can handle them safely.
Packing Your Boise Home Made Easy
Packing your Boise home for a move can be stressful, but our room-by-room guide can help. Proper planning and organization are crucial for a successful move. Start early, create a checklist with a packing timeline, and make a list of tasks to complete before moving day. Keep track of your progress and adjust your plan as needed. And remember, hiring a reputable moving company can make all the difference in the world. With the right attitude and proper planning, your upcoming move can and will be a positive experience.

Everyone from the packers to the movers were awesome! They were all very professional and showed up when they were supposed to. would definitely use them again.
Let our team put together a comprehensive moving plan for you. Complete our simple free quote form or contact us at 1-208-375-0961.