A guide to creating the workshop home
Finding a perfect workshop home in Idaho is almost impossible. Workshop homes, even though they have existed for quite a while in the US, are just now starting to catch up in popularity. Along with other alternative living options, workshop homes have now become more relevant than ever for two reasons mainly. The first is a trend of eco-living or living in a more sustainable manner by reducing your carbon footprint. Secondly, perhaps even more importantly, the cost of living has surpassed the average person's salary. So, people got creative and started creating the workshop home of their dreams. And so can you, if you learn more from our tips.
A quick history of workshop homes
Before you start packing your bags and plan on moving to Idaho to create the workshop home of your dreams, you should really research what workshop homes are to know if they are the right fit for you. As we previously mentioned, workshop homes are not at all a new concept. What they are essentially is a combined space for living and working. Ever since ancient Rome even, there were instances where people lived where they worked. In a symmetrical house plan, the ancient Romans had corridors specifically designed to separate those two aspects – private life and public space. If you've ever watched a movie or read a book that accurately depicts the Middle Ages, you will remember that craftsmen often had workshops in their homes, frequently on the first floor of their homes.
What are workshop homes?
That same concept is becoming more popular, usually by building custom-made homes that have space dedicated to a workshop. However, custom-made homes aren't the only type of workshop homes. More popular terminology for these types of homes in Idaho is shouse or a barndominium. As the name might suggest, a barndominium or barndoes are barn-like homes. Not only that, but they are barns renovated for residential living using an open-space concept.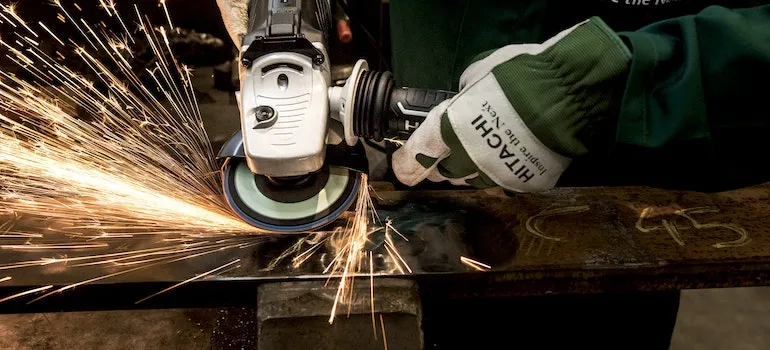 A shouse, on the other hand, is more similar to the actual purpose of the workshop home. It's a word derived from two words – house and shop. What shouses essentially are shops or storage spaces connected to a house. So, they serve both purposes – commercial and residential. Moving into one can be more difficult and will likely require the help of experienced Idaho movers. Still, both shouses and barndominiums have many benefits as well as downsides we will talk about next.
Pros and cons of living in a barndominium
If you have already decided on living and creating a workshop home, then knowing what exactly the pros and cons of that is crucial before hiring residential movers Idaho recommends. So, let's start by looking at all the pros and cons of a barndominium.
The advantages of barndominiums
A major upside of building and living in a barndominium is, of course, that they are much more affordable than regular houses. They need less upkeep and are generally cheaper to build. With bigger living spaces, you also get lower maintenance costs as well as lower taxes. And to top it all off, you can build a barndoe in less time than a regular home. That is, of course, if you want to build one rather than buy it off the market.
And the disadvantages
However, all those perks come with some downsides. After all, no matter if you are creating the workshop home or buying a regular house, there are always cons. Barndominiums are no exception to this rule. To many people, the exterior of the home is an immediate deal breaker. Even though the interior of a barn, with the help of professional furniture installation services, can look just as amazing as a traditional home living in a barn simply isn't for everyone, no matter how much the interior is fitted to their needs.
Secondly, it is harder to finance buying and building a barndoe. This is because they are not traditional homes, so banks and lenders aren't too keen on providing people with a mortgage to buy them. This is usually simply because the market is small, so it is harder for your barndoe to appreciate in value, not to mention find the buyer, which is another one of the significant downsides of owning a barndoe.
The pros and cons of shouses
As we said, shouses are similar to barndoes. However, one key difference is in how they are built. More specifically, barndoes are entirely made out of wood. That is why they are cheaper and more energy efficient than regular, traditional suburban houses. However, shouses are usually built with a metal frame. Not only that, but the key feature is the attached workshop to the house. Barndominiums are open-space with pole-frames, and shouses are metal frame attached workshops. Usually, they are shops used by blacksmiths, carpenters, artists, or car mechanics. While both usually come with a lot of storage, the portable storage Boise offers can be incredibly useful for shouses to create extra space for specialty items that a lot of workshops need.
While the pros and cons of shouses are pretty similar to the pros and cons of barndominiums, there is one key difference. Since shouses are usually built with metal poles, they require more time and labor. Therefore they cost slightly more than barndoes. Metal is more weather-resistant and a sturdier material but it is also prone to rust. So, if you plan on creating the perfect workshop home somewhere with great air humidity, barndoe is the safest choice.
Is the shouse or a barndoe the right choice for creating the workshop home?
Having your work close to you is great if you want to cut the commute or even if you want a hobby shop for yourself within reach. If you fit that description, then the shouse is the workshop home you need to create. And if you decide on moving your workshop to a house in Idaho, you can rely on expert commercial moving services. It is your business, after all, and it deserves the best during relocation to your dream workshop home. Without open-space floor plans, you can also be sure that your work doesn't enter the home as your work and living spaces will remain separate, which would not be the case for barndominiums.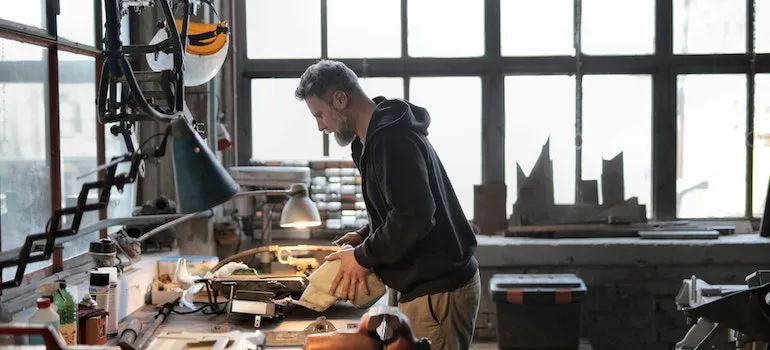 Creating the workshop home from scratch – what you will need
The major draw of workshop homes is that they are easy to build and highly customizable. And since you can tailor workshop homes to fit your exact needs, building and creating them from scratch might be the safest option for you. So what are the steps you need to take in order to create your perfect workshop home? In short, all you have to do is:
Find the site. Idaho has plenty of open spaces perfect for building the workshop home of your dream, but first, you have to secure the land and prepare it for building by removing any vegetation, rocks, or trees and leveling the ground. Don't forget to obtain a building permit and all the licenses you will need before you start the groundwork.
Prepare the foundation and put up the frame. While this isn't that hard a job if you are building the workshop out of wood, it's important to have a skilled crew by your side. Make sure that if you lack skills, you hire the best construction company you can find. That way, you can be sure that you did the job well.
Start the rough framing of your home. After you finish placing the frame of your home, you will need to start putting up the installation like the roof, walls, and windows.
After finishing the exterior work, you can begin the rough interior work. This includes interior framing for walls, closets, and stairs in case you plan on adding levels. During this part of the work, you can decide on the type of insulation you want. After all, it's important that your home is energy efficient throughout the year.
The last step is, of course, the electrical and mechanical works like installing lighting fixtures and electrical wiring.
Small details will make your house feel like home
After you finish all the work on constructing the workshop home of your dreams, you can start thinking about the details. You can start on the interior design and the moving in. If you are moving your home and temporarily storing the entirety of your furniture, make sure it's wrapped in quality packing supplies Boise offers for sale. Barndoes and workshop homes are not as easily accessible, so without them, you may risk damaging your belongings. And voila, you are ready to move into your perfect home. It is as simple as it sounds, and it can take only six months to build your workshop home. That is significantly less than traditional homes, which you can build in about nine months on average.
How much does creating the workshop home cost?
Buying a workshop home may be a difficult task. There aren't many on the market, especially in Idaho. However, as we mentioned, the average cost of building one is relatively low if you compare it to traditional homes. The total cost for building such a home construction companies usually use the price per square foot of your home. That allows you to plan your budget much more effortlessly in line with how much space you will need. For the initial construction of a workshop home in Idaho, you can expect to pay as much as $200 per square foot.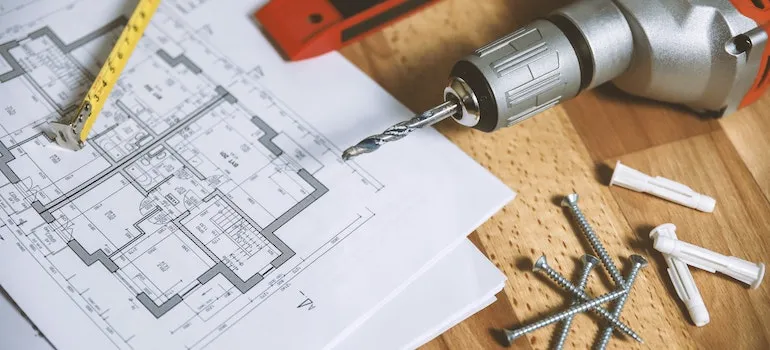 Of course, the total cost will depend not only on the size of your home but the materials you want to use. Since it still costs less to build your own workshop home than it is to buy a traditional home, it might be easier to finance the project. However, as we said, most lenders don't offer loans on non-traditional homes. Or even if they do offer loans, they have high-interest rates and downpayment.
How much can you save on creating your workshop home?
One of the significant upsides of building your own workshop home is not saving on the upfront cost. It's saving on the upkeep. First of all, if you are creating a workshop home for your business, you will save a lot on renting the space if you simply own it. Secondly, you may be eligible for various Idaho tax incentives for businesses when investing in new facilities. And lastly, maybe even most importantly, since workshops are eco-friendly, you can save a lot of money just by building an energy-efficient home which is possible since shouses and barndoes especially use sustainable materials.
Get the most of your home and barn
Workshop homes are incredibly convenient because they reduce your cost of living and your carbon footprint. However, the real benefit of living in one is that it allows you to pursue your passions more effortlessly. If all of that sounds appealing to you, but you don't know where to start with making the workshop home of your dreams, you've come to the right place. Our team at Peasley Moving & Storage decided not only to provide you with the best moving services Boise ID has but to give you all the information you need to pursue your dream of living in a workshop home.
And to shortly sum up, building a perfect workshop home can be a great idea. Hopefully, this guide on creating the workshop home has helped you know why it's a great idea and how you can make your dreams a reality. After all, having a home that is functional and that you love is the most important thing.

Everyone from the packers to the movers were awesome! They were all very professional and showed up when they were supposed to. would definitely use them again.
Let our team put together a comprehensive moving plan for you. Complete our simple free quote form or contact us at 1-208-375-0961.