Interstate Moving
Moving in and out of Idaho has never been easier than with experienced interstate movers you can trust.
Get Free Moving Estimate
"*" indicates required fields
The highest and best way to ensure a successful out-of-state move is to make sure to have quality support by a professional interstate moving company by your side. While you could certainly attempt to make the move independently, without extensive experience in the process of moving long-distance, you will most assuredly be better off with professional interstate movers Boise has trusted for generations by your side. Should you decide to let professionals handle your cross-country move, make sure to get in touch with Peasley Moving & Storage, a proud and leading agent for Allied Van Lines first. We are the cross-country movers Boise residents rely on that have the experience and expertise to make your move a stress-free process. It is our goal to help people move in and out of the state of Idaho with ease. So, call us today and schedule your free moving estimate!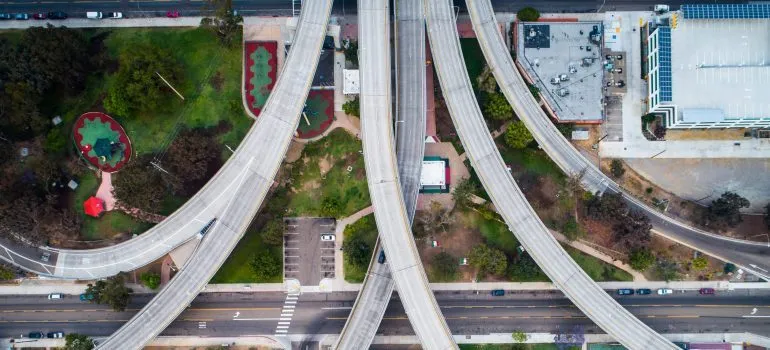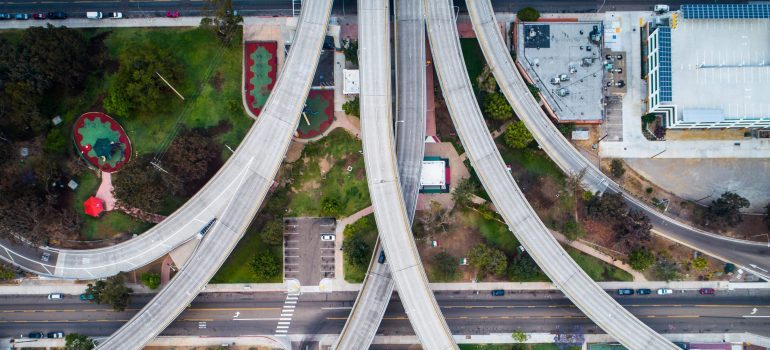 Why choose Peasley Moving as your interstate movers Boise has relied on for over a century?
If you are searching for the highest rated professional cross-country movers Boise has trusted for generations, you have come to the right place. Peasley Moving & Storage is a leading agent for Allied Van Lines, one of the most respected and largest interstate moving van lines in the US. We always encourage customers to conduct their own thorough market research to explore moving company options and to compare the free moving estimates Boise moving companies offer. We're confident that once your research is completed, you will conclude that our company is the best fit for your interstate moving needs.
So, why are we so confident you'll choose us? Peasley Moving & Storage is one of the most reliable moving companies Idaho has to offer. We have been in business since 1890 and are well versed in the factors required to achieve a successful move. Experience alone is not enough to make a great moving company, it's what we've done with our experience that sets us apart from the other moving and storage companies in the Boise Treasure Valley market. While other, less experienced movers are still learning about the moving industry, we've had over 100 years to go through the process of trial and error. We take this knowledge and experience and pass it down to each new generation of crew members, taking the time and effort to not just explain how to do things but also why we do them a particular way. In the meantime, we believe in ongoing learning and dedicate time and resources to exploring and adopting modern moving trends that benefit our customers.
Peasley Moving has the best moving crews
With Peasley Moving as your chosen relocation company, not only will you receive the services of a battle-tested moving company, you will be assigned a highly professional and compassionate crew of movers ready to assist in any kind of move-related activity required. We take tremendous pride in our moving team because the only way to remain a leading service provider is to ensure that our staff is the best in the business.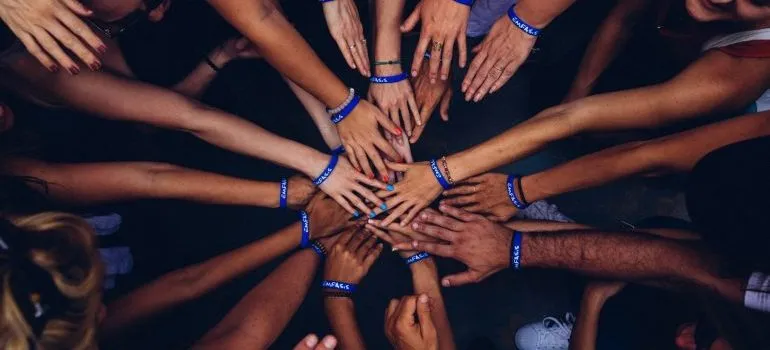 Therefore, if you are searching for reliable moving help for your nationwide relocation, make sure to get in touch with us. Our team will do their part in making sure that you receive all the necessary support to complete your move with ease.
Peasley Moving & Storage is recognized as the best interstate movers Boise has to offer
Here at Peasley Moving, we take cross-country moving very seriously. After all, there are so many things to keep in mind when preparing to relocate to a different state. Whereas the actual move is a very important component of an interstate move, there are many other aspects for a customer to manage. Therefore, we have found the best possible approach: for our professional team to manage all of the move-related activities while our customers focus on the many other important matters.
We know how complicated and overwhelming making a relocation can be for most people. Therefore, we are standing by, ready to professionally assist you with your upcoming move. We've covered the many reasons why to hire Peasley Moving so please don't hesitate to reach out to us. We will take care of the rest.
Additional moving services that Peasley Moving & Storage can perform for you
Now that you have a greater understanding of Peasley is the moving company to hire for your interstate move, let's explore the other professional moving services that we can perform for you. Some of them are the following:
While the list above spotlights several examples of the moving services we offer, this is certainly not an exhaustive list and there are many more moving services and solutions we can offer. To find out more about how we can assist you, please give us a call to discuss what kind of help you need.
If you require storage from your interstate movers, Peasley Moving & Storage has many short- and long-term options. Our comprehensive storage facilities located in the Boise metropolitan area are fully secured and feature fire, theft, and pest protection with 24-hour service. Storage solutions include:
Full-service storage – vault storage access is conveniently available by appointment during normal business hours
Mini self-storage – many sizes and options are available for mini storage units, which are accessible 7 days/week with drive-up access between 7:00 am and 10:00 pm
Commercial storage– including office & industrial and Warehouse & Distribution
Residential moving with Peasley Moving
Family or residential moving is one of the most frequent types of moves we perform throughout the Boise Treasure Valley and beyond.
Relocating your family can be a daunting task because there are so many time-consuming details to be addressed in addition to the already overwhelming task of raising your family. Making a move impacts every family member – your spouse, children, and anyone else living in your household. It's important that kids receive special attention throughout the relocation process as they are the ones upon whom the move can take the greatest toll.
In summary, your best option when moving within, into, or out of the State of Idaho is to hire trusted, professional movers to help you with the many relocation tasks you will encounter. If you want to work with the highest-rated, award-winning mover in the Boise Treasure Valley, contact us at Peasley Moving & Storage as soon as possible. You won't regret that call – we are ready and waiting to take good care of you and your family.
Commercial relocation
While residential relocation for a family can be somewhat complicated, commercial relocation is even more complex and requires involving a trusted company with advanced moving skills.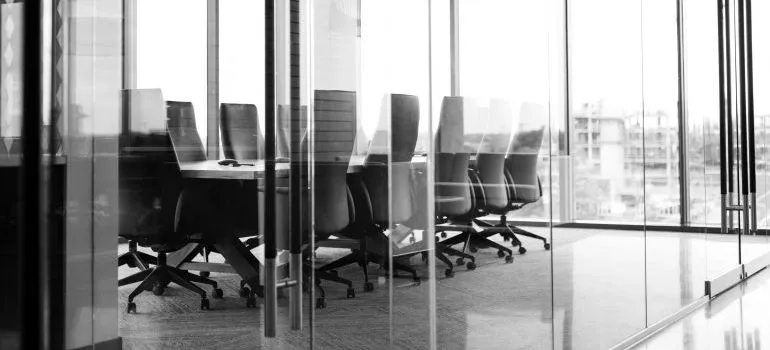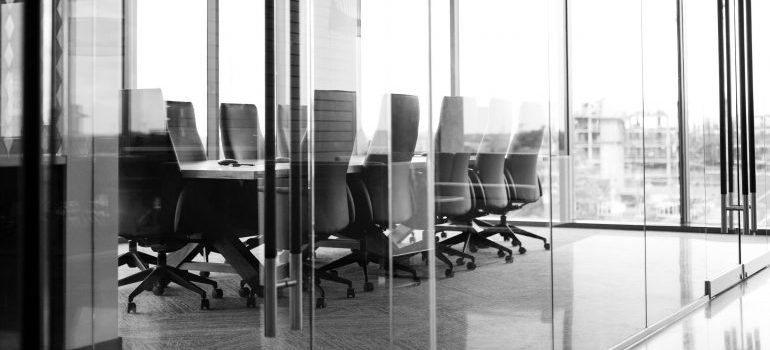 Rather than having your employees perform the move, our advice after more than a century of experience with commercial moves is that you should hire the proven local or interstate movers Boise has trusted for generations to move your company into its new space. Not only will this make your move quicker and easier, but there will be less work interruption for employees. Uninterrupted productivity is essential to the bottom line of your business so keep your employees engaged with their work to the highest degree possible to ensure your company results do not suffer. Choose Peasley Moving & Storage as your professional moving company and we will create and execute an efficient and cost-effective move that minimizes your company's downtime.
With over a century of moving knowledge and experience, Peasley Moving can help you to master your commercial relocation, just as we've done for countless businesses before you.
Shipping and Transport
In addition to our moving and storage solutions, we also specialize in serving the shipping and transportation needs of our customers. Whether you need freight forwarding or international shipping, Peasley Moving is the right company to call for professional and friendly assistance with these needs.
Interstate movers Boise trusts most
As we have covered previously, being the interstate movers Boise residents and businesses have relied on was not achieved overnight. Thanks to our years of experience and commitment to unmatched customer service, you will be well served to choose us to help you with any type of move, freight forwarding, shipping, or storage needs. So, give us a call and let's get down to work on solving your moving-related needs!

Everyone from the packers to the movers were awesome! They were all very professional and showed up when they were supposed to. would definitely use them again.