7 strong reasons for settling in Boise
Are you thinking of heading out west? That's a fantastic idea, and we wholeheartedly support it. Now, you might have a few states in mind already. California, Washington, and Oregon are certainly popular choices and they get a lot of attention. But believe us when we say that there's another great choice waiting for you. We're talking about Idaho. And not just any city in Idaho, but a lovely place called Boise. There are plenty of strong reasons for settling in Boise, and we're here to share some of them with you. Once you read about them, you'll be moving to Idaho in no time. Boise is the perfect mix of the big city hustle and relaxing open space. Its 230.000 residents enjoy great schools, outdoor activities, and crime is practically non-existent. Now, let's take a deeper dive into why you should consider Boise to be your future home.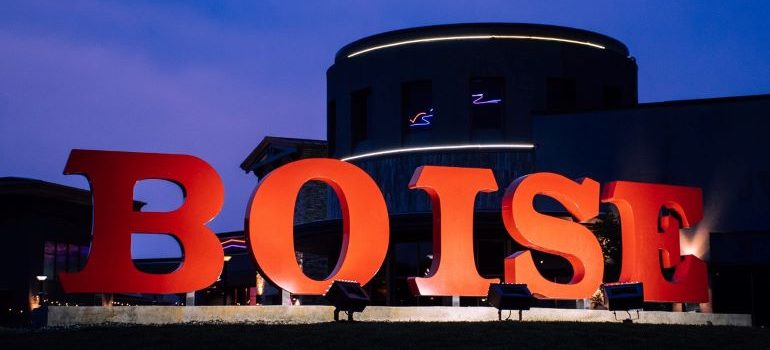 There's no safest place in Idaho than Boise
If you plan on starting a family in a new town, you need safety. You need a city where you know both you and your loved ones will be at peace, without worrying about danger or crime. Well, we're happy to say that Boise is the place for you. On a larger scale, Idaho is one of the safest states in all of the US. As far as the West goes, only Utah is higher in the safety charts. In fact, in 2017, Boise was voted number 8 on the list of the safest cities on the planet. And with a safety index of 82.29, you'll be quick to call Boise moving and storage and start packing. In a community as safe as this one, your kids can walk home from school, and you won't have to worry about a thing.
The dynamic weather is one of the strong reasons for settling in Boise
If you're looking for variety when it comes to weather, there's no better place. Needless to say, the climate in Boise is definitely not a one-trick pony. The residents can experience all four seasons at their best. The summers aren't too hot, and the winters are just chilly enough. On average, you can expect a maximum of 71 degrees, while in the winter the thermometer goes no lower than 32. With over 200 sunny days a year, and only 12 inches of rainfall, you don't have to worry about gloomy days. The snowfall is very minimal too, but if you do enjoy winter sports, you can head up to the ski resort which is only 30 minutes away.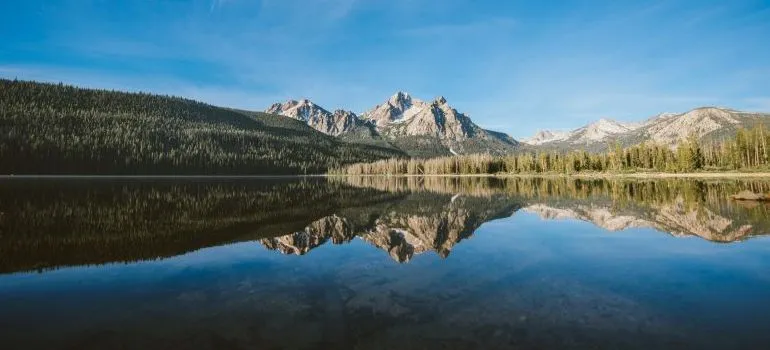 And nothing goes better with good weather than amazing nature. The city is located just west of the Rocky Mountains and north of the Great Basin Desert. With such a favorable location, breathtaking nature is to be expected. There are year-round activities available in the near proximity of the city, such as skiing, hiking, cycling, and whitewater rafting. So don't hesitate to get your sports equipment out of inventory storage, because you'll need it! Beautiful scenery is available to the residents right in the city itself, with the Boise River snaking through it. During the summer, it offers perfect conditions for river floating. Boise is also full of beautiful parks, allowing you to enjoy the breeze and soak up the sun.
Culture and entertainment at every corner
Boise is considered to be a big cultural hub for theater and jazz fans of the region. Every spring, you can visit the Gene Harris Jazz Festival, and enjoy some snazzy tunes. On the other hand, you can enjoy a variety of stage performances and plays in The Boise Contemporary Theater, or the Idaho Shakespeare Festival. If you're a fan of stand-up comedy, you're sure to get a few good laughs at the yearly 208 Comedy Fest. For a small town such as Boise, there sure is a lot happening, and the residents are loving it!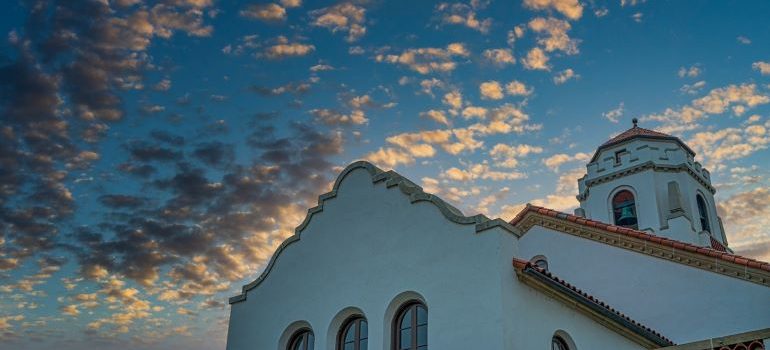 In addition, this is the only place in the western hemisphere that preserves the culture of the Basque people. Basques have very unique genetic traits and language and have stumped scientists for a long time. The Basque Block hosts cultural centers, restaurants, and local businesses.
Settling in Boise is lovely thanks to a very strong community
If there's one thing the city of Boise is known for, it's the friendly and relaxed atmosphere. As we've mentioned before, there is very little crime and the feeling of security is high. The residents aren't worried about their safety and are very cohesive. No matter what direction you turn to, you'll see a smile. Once you get here with the help of the best interstate movers, you'll see just how true this is. The people are friendly, welcoming, and very warm. Although it is a mid-sized city, Boise certainly retains the charms of a small town.
Education opportunities are great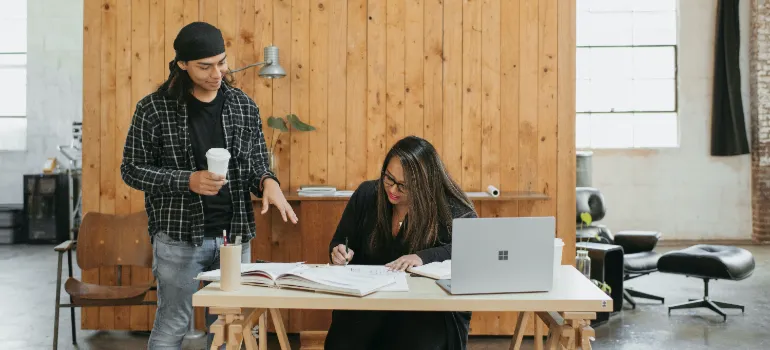 When it comes to education, the state of Idaho didn't have such a good reputation. Recently, those statistics are looking up, and Boise is spearheading the change. Boise is constantly praised for its great school systems and education opportunities. So, if you're considering moving off to college, this is definitely a place to consider. In fact, in 2016, Washington Post listed several high schools in Boise among the most challenging in the States. It is also worth mentioning that Boise State University grants more undergrad degrees than any other university in Idaho.
A strong job market is one of the main reasons for settling in Boise
Looking for a change in career? Look no further and start packing, because Boise is calling. The city boasts an unemployment rate as low as 2.9%. This is 1.5% lower than the national average. The job market is incredibly stable and is one of the fastest-growing in the nation, according to Wall Street Journal. This is certainly one of the strong reasons for settling in Boise. One business branch that stands out is certainly the technology field. With companies such as HP and Micron Technology, the demand for competent and skilled tech workers is very high. Even so, the biggest industries of Boise are still healthcare and hospitality.
Affordable living is a great benefit
The two most important factors people consider before moving are certainly the housing and living costs. And you'll be happy to know that life in Boise is quite affordable. A solid job market and affordable living are reasons for settling in Boise which go hand in hand. Before you contact reliable Boise movers, you need to know that purchasing a property will cost you around $450.000, while renting a home will set you back roughly $1500 a month.
The cost of food is also much lower compared to the rest of the US. This is because Boise is rich in agricultural resources. This means that you're getting high-quality products at low production prices. All things considered, your budget will go much further in Boise than in most other places.

Everyone from the packers to the movers were awesome! They were all very professional and showed up when they were supposed to. would definitely use them again.
Let our team put together a comprehensive moving plan for you. Complete our simple free quote form or contact us at 1-208-375-0961.