What is the best way to help your friends move?
Seeing the people you love go is never easy, even if it's in search of a better life. The security you feel with them, laughs you share, heartfelt advice – gone in a matter of days. But, imagine how it is for them. It all weighs even heavier on them because they must deal with the hustle of moving. Fortunately, though, they have some of the best moving companies Boise offers to help them. But, even more importantly – they have you! A person they can rely upon to help them through thick and thin. So, let's see what's the best way to help your friends move and lift some weight off of their shoulders.
Start by agreeing to do it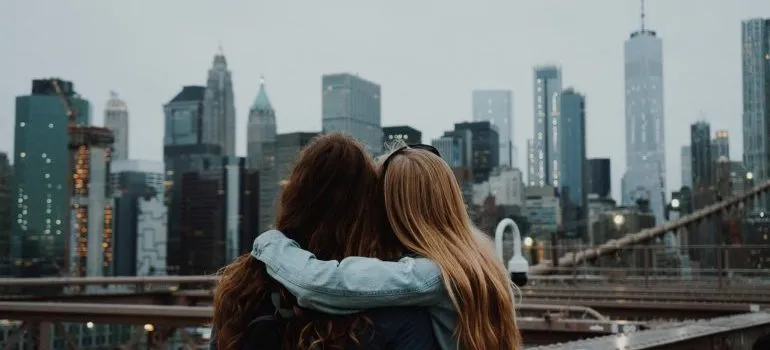 Moving is a difficult process that no one should go through alone – least of all your close friends. So, if they come to you asking for help, say "yes." Or, even better – don't wait for them to ask at all. Offer to help the moment they tell you they're moving. Knowing someone has their backs is often just the thing they need to boost their morale. That one small word can give them the strength they need to push through with a smile on their faces.
…and make sure to follow up on it
Now, we know you're busy, too. After all, a constant lack of time is the reality of the world we live in. So, it stands to reason you can't be there to help 24/7. But, you can be there when it counts. Therefore, work with your friends to devise a "plan of attack" that will suit you and them. This brings us to the next point.
Help them plan and organize
Contrary to popular belief, heavy lifting isn't the hardest part of the move. Planning and organizing are. Relocation is a complex process. It consists of hundreds of tasks. Some are minuscule, some grand, but each one of them is important. And the best way to help your friends move is to help them devise a good plan.
Help them find a good moving company
Choosing the right movers Meridian ID is one of the biggest, most crucial decisions your friends will have to make. This choice means the difference between a smooth transition and a hellish experience. Therefore, you should be all over this task before even considering anything else.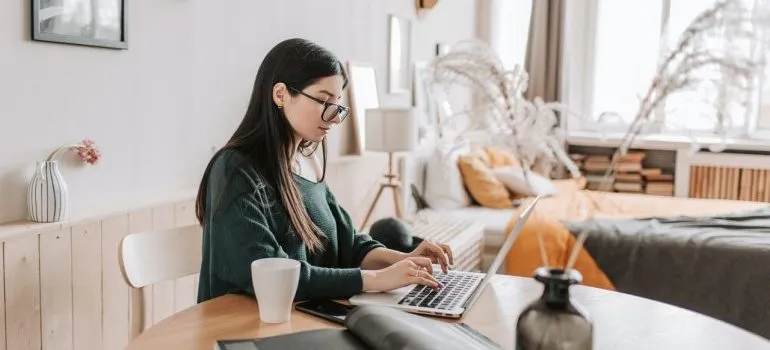 However, finding amazing movers isn't as easy as it seems. It's tedious work, that takes a lot of precious time. Here's what to be mindful of when helping them select the right movers:
The moving company must operate within the confines of the law. Check their USDOT number and make sure they're licensed and insured to avoid rogue movers;
Make sure one company has all the moving services your friends need. Do they need storage in addition to standard services? Make sure they find the best storage pods Boise movers offer. Are they moving across the state lines? Make sure they have interstate movers who can handle all the paperwork.
Help them read the reviews so they can familiarize themselves with the inner workings of the company. It's the best way to ensure movers will meet their needs and standards;
Contact several companies for a moving estimate to help your friends draft a responsible budget. Don't forget to ask for promotions and discounts.
Taking even a part of this task off of your friend's back will save them an enormous amount of time. More importantly – it will save them even more in the long run. Therefore, helping them do the research is the priority.
Lend a hand while decluttering
Decluttering is an essential part of the relocation process. It helps your friends get rid of useless junk and, thus, lower the moving costs. If you're willing to go a step further, you can even help them organize a garage sale. It's a great way to boost their budget, with virtually no effort.
Help them pack
Packing is what most people lose their minds about during relocation. It's hours upon hours of back-and-forth, picking supplies, wrapping, and taping. It's tedious, delicate, but, above all – nerve-wracking. Therefore, the best way to help your friends move is to assist them in completing this task. The priority here is ensuring the safety of their belongings during transport. So, offer to pick up some quality moving boxes Boise movers have in stock, as well as the rest of the packing supplies. It will save them multiple trips to the stores and lower the stress they're feeling. Of course, if you have the time, you should definitely help them pack their belongings. It will make the work go much faster and it can turn into quite the quality time!
Share your knowledge and experience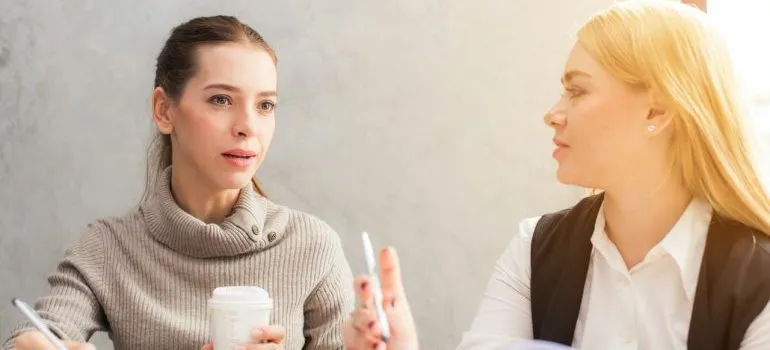 Did you move at any point during your lifetime? If so, sharing your knowledge is the best way to help your friends move. You walked the walk, faced the challenges, and came out on top. And the experience you acquired along the way can help them do the same.
Offer to take care of their pets
The chaos of moving is no place for pets. Their furry, feathery, or scaly friends feel every second of it. As such, they can easily get anxious or agitated. And then – all hell breaks loose. The last thing your friends need is to split their focus between moving tasks and calming their pets. Therefore, it's best if you take them off of their hands. At least on a moving day.
Show your support
Although moving involves a lot of heavy-lifting, sometimes it's just not what your friends need. Sometimes, the best way to help your friends move is to simply be there for them. To show your support, talk to them, encourage them. To lift their spirits, hype them up, make them feel like they can take on the world. So – do that! Grab some pizzas and get in there. Blast their favorite tunes and make the whole thing one big party. Imagine the craziest scenario and put them smack in the middle of it. You'll laugh and you'll cry, but, at the end of the day, you will have one more amazing memory.

Everyone from the packers to the movers were awesome! They were all very professional and showed up when they were supposed to. would definitely use them again.
Let our team put together a comprehensive moving plan for you. Complete our simple free quote form or contact us at 1-208-375-0961.