Ways to Turn Your New Boise ID House Into a Home
Are you a new homeowner in Boise, Idaho? Congratulations on your new house! As you settle into your new abode, you may wonder how to turn your new Boise ID house into a home. A house is just a building, but a home is where memories are made, and a sense of belonging is fostered. A home should be a place where you feel comfortable, relaxed, and safe. In case you are one of those people wanting to move to Boise, we have good news for you. Our Idaho movers will give you a hand with your relocation and in this article, you can expect to see practical tips and ideas to turn your new Boise house into a warm and welcoming home that reflects your personality and lifestyle.
Useful Ways to Turn Your New Boise ID House Into a Home
By personalizing your new Boise home, you can create an environment that resonates with you and your family, and that you look forward to coming back to every day. If you have just found a house and are ready to move to Boise, consider using moving services Boise ID for a smooth relocation. Turning a house into a home is a gradual and ongoing process that involves adding personal touches, incorporating local culture, creating comfort, building a welcoming outdoor space, and connecting with your community. In this article, we will guide you through these steps and provide you with practical tips and ideas to make your new Boise house a cozy and inviting home.
Personalizing Your Space
This is an essential step if you decided to turn your new Boise house into a home. By incorporating your personal style, displaying sentimental items, and creating functional spaces, you can create a unique and personalized space that reflects your personality and interests.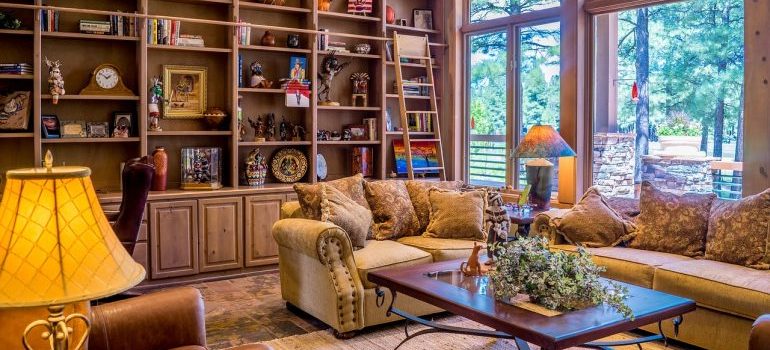 Incorporating Your Personal Style
Choosing a color palette is an important step in creating a cohesive and personalized space. Consider your personal style and the mood you want to create in each room. If you prefer a calming atmosphere, consider soft blues, greens, or greys. If you want to make a bold statement, choose a vibrant color for an accent wall or furniture piece. Keep in mind that colors can also affect your mood and energy levels, so choose colors that make you feel happy and comfortable.
Furniture and decorations are an excellent way to express your personal style and add character to your home. Look for pieces that resonate with you, whether a vintage rug, a statement piece of art, or a unique piece of furniture. Consider mixing and matching different textures and styles to create a layered and eclectic look. Don't forget to include comfortable seating and functional storage solutions to make your space both stylish and practical. Musical instruments like the piano can also add to a cozy atmosphere. In case you own one, let piano movers Boise do the heavy lifting and place it for you.
Displaying Sentimental Items
Displaying family photos and heirlooms can add a personal touch to your home and create a sense of connection to your loved ones. Consider creating a gallery wall with framed photos or creating a display of family heirlooms such as vintage jewelry, quilts, or dishes. These items can spark conversations and memories with guests. They can also create a sense of history and tradition in your home.
Artwork and collectibles are another way to showcase your personality and interests. Consider displaying artwork that you love or collectibles that represent your hobbies or passions. For example, if you love hiking, consider displaying a collection of hiking maps or trail markers. These items can add character and personality to your home and create a unique space.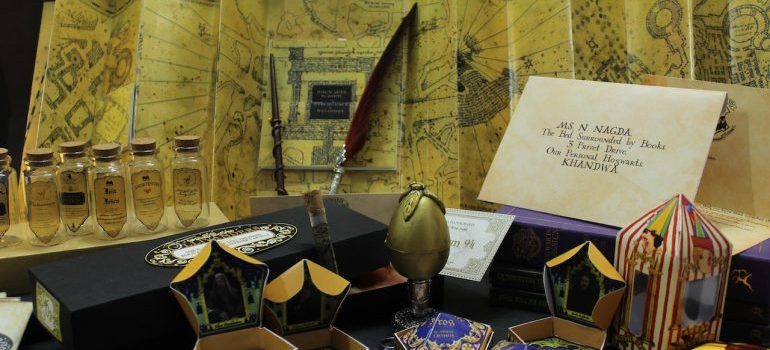 Creating Functional Spaces
Creating designated areas for hobbies and interests can make your home more personalized and functional. Consider dedicating a corner of your living room to your favorite hobby, such as reading or crafting. You could also create a home gym or yoga studio in an unused space, or a music room for playing instruments or listening to music. In case you need to free up space in some of your rooms in order to rearrange them, do not hesitate to rent storage units Boise Idaho residents frequently use, too.
Adapting rooms to your lifestyle needs can make your home more practical and functional. For example, if you work from home, consider creating a dedicated home office with a comfortable desk and chair. If you have children, create a designated play area with storage for toys and games. These adaptations can make your home work better for your unique needs and create a space that truly feels like home.
Embracing Local Boise Culture
Embracing local Boise culture can help create a sense of belonging and connection to the community. Incorporating local art and craftsmanship, celebrating Boise's natural beauty, and learning about Boise's history can add depth and meaning to your home's design.
Incorporating Local Art and Craftsmanship
Embracing local Boise culture is a great way to make your new house feel like home. Boise is known for its vibrant arts scene, stunning natural beauty, and rich history, all of which can be incorporated into your home's design. By incorporating local art and craftsmanship, you can showcase the talents of local artists and artisans while adding unique and beautiful pieces to your home's decor. Look for Boise-themed decorations and accents that highlight the city's unique charm. Those are vintage signs or posters, prints featuring local landmarks or scenery, or pottery and crafts made by local artists.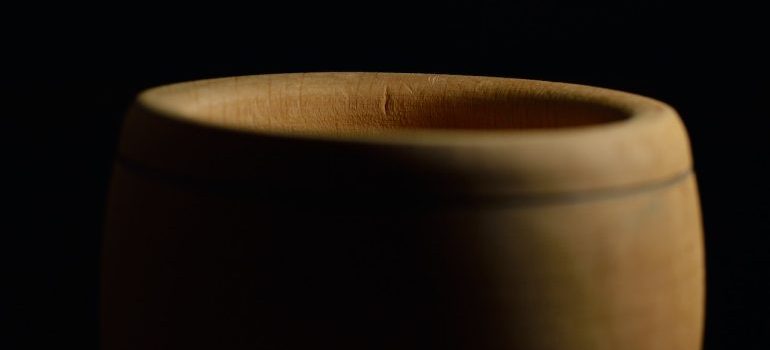 Celebrating Boise's Natural Beauty
Celebrating Boise's natural beauty is another way to embrace the local culture and make your home feel connected to the community. Incorporating plants native to the area, such as sagebrush, can bring the outdoors inside. It can also add a natural element to your home's decor. You can also use natural materials and textures such as wood, stone, or woven textiles. It can help you create a warm atmosphere that reflects the natural beauty of the Boise area.
Learning about Boise's history
Learning about Boise's history can also add depth and meaning to your home's design. Displaying local historical memorabilia, such as antique maps, vintage photographs, or artifacts from local events, can help create a sense of connection to the city's past. You can also honor Boises's heritage in your home's design by incorporating elements such as traditional crafts, vintage furniture, or architectural details that reflect the city's history.
Making Your Home Comfortable
After personalizing your space and embracing local culture, it's important to make your home comfortable. Comfort is key to creating a welcoming environment that you'll look forward to coming back to day after day. Here are some ways to make your home more comfortable.
Ensure Proper Lighting
Lighting can greatly affect the mood and comfort of a space. Ensure that your home has proper lighting by utilizing natural light and layering ambient, task, and accent lighting. Natural light can be brought in by opening windows and adding skylights. Ambient lighting can be achieved through ceiling lights or wall sconces, while task lighting can be added in areas where specific activities take place, such as reading or cooking. Finally, accent lighting can be used to highlight artwork or architectural features.
Focusing on Comfort
Invest in quality furniture and bedding to make your home more comfortable. Choose furniture pieces that are both stylish and functional, and select bedding that feels soft. Those of you who just moved in and brought a lot of furniture can always count on professional help and fast furniture installation services. Another way to focus on comfort is to create cozy nooks and relaxation areas throughout your home. These can be simple spaces, such as a comfortable reading corner or a window seat, where you can unwind and recharge after a long day.
Prioritizing Organization and Storage
Prioritizing organization and storage can also contribute to a more comfortable home by reducing clutter and creating a sense of order. Effective storage solutions can help you keep your belongings organized and within easy reach, while designated spaces for items such as shoes, coats, and bags can help keep entryways tidy and functional. By prioritizing organization and storage, you can create a more peaceful and relaxing environment in your home.
Creating a Welcoming Outdoor Space
Boise is a city that boasts plenty of natural beauty, and there's no reason why your outdoor space can't reflect that as well. Whether you have a large backyard or a small balcony, there are plenty of ways to create a welcoming outdoor space that is both functional and beautiful.
Landscaping and Gardening
One way to create a welcoming outdoor space is through landscaping and gardening. Planting flowers, shrubs, and trees can add color and beauty to your yard, while also providing shade and privacy. You can also create a vegetable garden or build raised beds to grow your own herbs, fruits, and vegetables. Boise's climate is well-suited for a variety of plants, so do some research to find out which ones will thrive in your specific location.
Designing Outdoor Living Areas
In addition to landscaping, designing outdoor living areas can also help create a welcoming space. Patio furniture and accessories such as umbrellas, cushions, and rugs can create a comfortable and inviting atmosphere for dining and entertaining. Outdoor lighting and heating options, such as string lights and fire pits, can also extend the usability of your outdoor space into the evening and cooler months.
Embracing Boise's Outdoor Lifestyle
Finally, it's essential to embrace Boise's outdoor lifestyle when creating a welcoming outdoor space. Installing bike racks or storage for outdoor gear, such as kayaks or skis, can help you make the most of the city's many recreational opportunities. Creating spaces for outdoor activities and entertainment, such as a barbecue grill or a basketball hoop, can also encourage you and your loved ones to spend more time outside. By embracing the city's outdoor lifestyle, you can create a space that feels truly connected to the local culture and environment.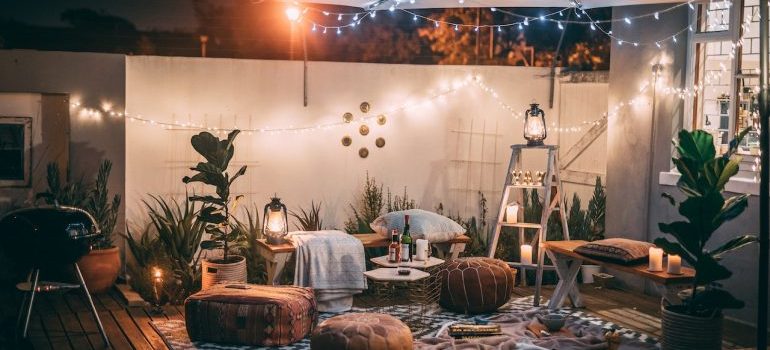 Building Community Connections
Building community connections is an essential aspect of turning your new Boise house into a home. Getting to know your neighbors and engaging with local businesses and events can help you feel more connected to the city and its people. Here are some ways to build community connections.
Hosting Gatherings and Events
One way to build community connections is by hosting gatherings and events at your home. Housewarming parties and neighborhood get-togethers can help you meet new people and get to know your neighbors better. Celebrating holidays and special occasions, such as Fourth of July barbecues or Halloween parties, can also create opportunities for community building and connection.
Engaging with Your Neighbors
In addition to hosting events, it's essential to engage with your neighbors on a regular basis. Introduce yourself when you first move in and offer assistance or help when needed. Consider participating in neighborhood activities and organizations, such as a neighborhood watch group or a community garden. After local movers in Boise relocated you with ease, you will be energetic enough to move around and meet your neighbors. Even small acts of kindness, such as bringing over a plate of cookies or offering to help with yard work, can go a long way toward building community connections.
Supporting Local Businesses and Events
Finally, supporting local businesses and events is another way to build community connections. Shop at local markets and stores, and attend community festivals and gatherings. Boise has a vibrant local arts scene, so consider attending a local concert, play, or art exhibit. By supporting local businesses and events, you not only help the local economy thrive but also become a more active and engaged member of the community.
It's All About Creating a Sense of Place, Connection, and Belonging
It takes time, effort, and creativity to turn your new Boise ID house into a home, but the end result is well worth it. By personalizing your space, embracing local culture, making your home comfortable, creating a welcoming outdoor space, and building community connections, you can create a home that reflects your unique style and values. At the same time, you celebrate the beauty and richness of Boise living. Turning a new house into a home is not just about decorating and organizing your space. Following the steps we mentioned and you can transform your new house into a warm, welcoming, and comfortable home that completely suits you and your family.

Everyone from the packers to the movers were awesome! They were all very professional and showed up when they were supposed to. would definitely use them again.
Let our team put together a comprehensive moving plan for you. Complete our simple free quote form or contact us at 1-208-375-0961.